Ahead of performing at this year's Hebden Bridge Folk Roots Festival, taking place from 10 to 12 May, we were delighted to have interview, in partnership with "Last Night I Dreamt of…", talented solo artist, singer-songwriter and member of the Mercury Prize nominated Magic Numbers, Michele Stodart.
Q: For those who haven't come across you before, tell us more about Michele Stodart?
Michele: Well… I was born in Trinidad where I left for New York when I was 4yrs old. Most of my childhood memories are those of the big city. Then my family moved me and my two brothers to London / Hanwell where I live now. We moved around a lot as kids must've had over a dozen schools. Our family, let's say is a little unorthodox all self-employed, living every day as it comes. My brother Romeo had a band and took over the front room made it into a studio where he started playing the guitar. I was always interested, going to all his gigs. He taught me a few chords on the guitar and it was a like a lifeline for me a way of breathing. I was painfully shy growing up. I started writing songs hiding away in the bedroom. He then later asked me to play bass with him one day and that was it. Most girls my age were looking at boys, the bass guitar was my first love. I was obsessed! Then The Magic Numbers were born! Signed the record deal at 19 and we toured the world and life pretty quickly became like a dream. Still writing songs on my acoustic, Romeo convinced me to record my first solo album… it was a crazy time because I was pregnant. So there I was touring with the band 24yrs old now and recording my album heavily pregnant. I remember recording the double bass and my baby was kicking away inside me. Anyway… fast forwarding a bit she's now 11 years old (my best friend) I'm on the fifth album with the band and about to record my 3rd solo. Life has sure been an adventure!
Q: How would you describe your music in five words?
Michele: Honest, intimate, raw, melodic, reflective.
Q. What inspires you as an artist?
Michele: Dreaming, Learning, growing as a person. Looking at the world differently, people, their journeys and stories in their lives. Shared experiences. The strength of someone, women especially doing their own thing.
Q. What can audience members expect from your set as part of the Hebden Folk Roots Festival?
Michele: I'll be playing a lot of new songs as well as some from my solo albums. Kathryn and I have also written an album together which is yet to be released so we'll play some of those together also. That record is gonna be something special.
Q. What's your favourite song to perform as part of your set and why?
Michele: It really depends, it changes every night with the crowds and the way I'm feeling at that particular moment.
Q. What do you love most about performing on the festival circuit?
Michele: I like the general vibe at a festival, there's a freeness to a lot of great festivals. It's the open space, music playing around the corner. Also as a performer it's always good practice to play in front of a crowd that's not necessarily there to see you. There's a different buzz to that when you're up on stage.
Q. What is your album Pieces about and what's your favourite track from the album?
Michele: Pieces is really a storytelling album it's about many things. It was the first time I started writing songs away from the guitar. I would take myself of long train journeys, late night walks, sit in cafes on my own just looking at people around me. Thinking lots. There are songs on the album about letting go… breaking the chains that bind you. 'Something About You' is about that moment (the little death) of completely surrendering however scary and secretive. I'd say I'm really enjoying playing 'Ain't No Woman' at the moment it's grown so much for me that song in its meaning.
Q. What's the best and worse thing about touring as a solo artist? And how is it different to touring with The Magic Numbers?
Michele: It can be quite lonely touring on your own. Sometimes that's nice coz I can write and take myself off on walks and stuff, but there's a sense of fun and craziness with the band that I love too. But I'm lucky to experience both worlds it keeps me sane. Just about!
Q. What's coming up next for you as an artist?
Michele: I'm starting the first stages of making another solo record. This month I go in the studio for a few days just to record (demo) a lot of the songs I've written to work out what kinda record I want to make and what I wanna say with this one. Other than that there's lots of various projects going on as always. I've been very lucky to be asked to collaborate and record with lots of artists I admire. Kathryn Williams being a big part of that. Also playing bass and guitars for Huddersfield duo O'Hooley & Tidow, Rowan Rheingans (Lady Maisery) Ren Harvieu, David Kitt, David Ford. I've also been doing lots more curating, putting on nights at this amazing venue in London called Green Note where my brother and I host these monthly nights bringing artists together.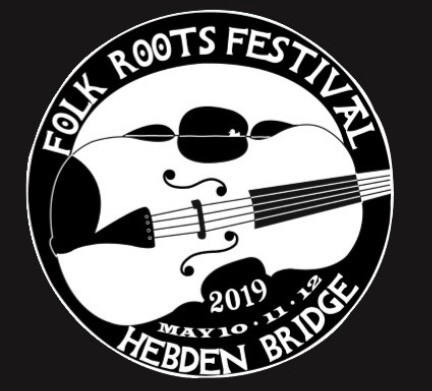 Michele Stodart will be performing at Hope Baptist Church at 9pm on Saturday 11 May alongside Kathryn Williams (read our interview with Kathryn here) as part of Hebden Bridge Folk Roots Festival. For further information on Michelle Stodart visit https://michelestodart.co.uk. For further information on the Hebden Bridge Folk Roots Festival visit www.hebdenfolkroots.org.
As mentioned, this interview was in partnership with "Last Night I Dreamt Of…", a website dedicated to arts and theatre in South Yorkshire. For further information visit www.lastnightidreamtof.co.uk