Ahead of performing at this year's Hebden Bridge Folk Roots Festival, taking place from 10 to 12 May, we were delighted to have interview, in partnership with "Last Night I Dreamt Of…", 21 year old singer song writer Katie Spencer.
Q. For those who haven't come across you before, please tell us about yourself?
I am a progressive folk singer-songwriter and acoustic guitarist, from the East Coast in Yorkshire. My music draws on influences such as John Martyn, Roy Harper and Laura Marling, and I owe as much of it to the songwriters of the 60's acoustic music heyday as to the beautiful East Riding landscape.
Q. How would you describe your music in five words?
Guitar-based progressive folk songs.
Q. What inspires you as an artist?
Landscape is a huge one. I feel that we are so lucky to live in the UK, where the landscape and seasons are so varied. My consistent aim is to capture the space of the landscape into my music, and I'm currently living by the sea which is a big inspiration.
Q. What can audience members expect from your set as part of the Hebden Folk Roots Festival?
Some original music, heavily based around the acoustic guitar and influenced by the sounds of the 60's folk revival.
Q. What's your favourite song to perform as part of your set and why?
At the moment it would have to be a new song called 'Roads'. It has been brewing for a while but suddenly came tumbling out of me, lyrics and guitar part all together. It has a short instrumental excerpt at the beginning which is a gospel tune called 'Wash in this Beautiful Pool' that I learned from listening to the inimitable Martin Simpson.
Q. Who else would you recommend festival goers seeing during the festival?
Peter Dilley & Henry Parker!
Q. What do you love most about performing on the festival circuit?
There are countless things to love. The connection with people is a great one, because festivals are a brilliant places for people of all ages and from all walks of life to congregate and enjoy their love for music together, in the same place.
Q. What can fans expect from your album Weather Beaten and what's your favourite track from the album?
Weather Beaten is my debut full-length album. It was produced by Spencer Cozens, long-time collaborator of John Martyn and Joan Armatrading and someone who I've been a fan of for years. The sound of the album is clear and bright, but still has that warm and hazy folk vibe – as we aimed to capture my live performance style. It is subtly embellished by Tom Mason, Miles Bould and Martin Winning on double bass, percussion and woodwind. And my favourite tracks would be 'Weather Beaten' & 'Too High Alone', I just love what Martin Winning brought to those tracks with clarinet and flute.
Q. You often look to East Riding for inspiration, where in particular in the area inspired you and would you recommend visiting?
Yorkshire as a county is an incredibly beautiful place, and I am totally blessed to be able to explore it on a regular basis. East Yorkshire will always hold a special place in my heart, as I grew up there and I'm currently living by the sea in Hornsea (you should definitely visit, especially for the chip shop!)
Q. What's coming up next for you as an artist?
Throughout this year I am touring my album 'Weather Beaten' and continuing to write new material, which is great fun!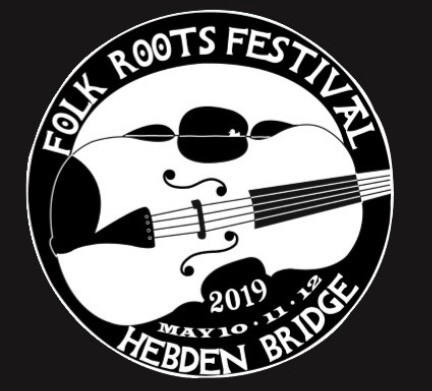 Katie Spencer will be performing at Hope Baptist Church at 2.10pm on Saturday 11 May as part of Hebden Bridge Folk Roots Festival. For further information on Katie Spencer visit www.katiespencer.net. For further information on the Hebden Bridge Folk Roots Festival visit www.hebdenfolkroots.org.
As mentioned, this interview was in partnership with "Last Night I Dreamt Of…", a website dedicated to art and theatre through South Yorkshire. For further information visit www.lastnightidreamtof.co.uk