PROMOTION FOR HEBDEN FOLK AND ROOTS FESTIVAL 11th, 12th, 13th May 2018 ( https://www.hebdenfolkroots.org/ )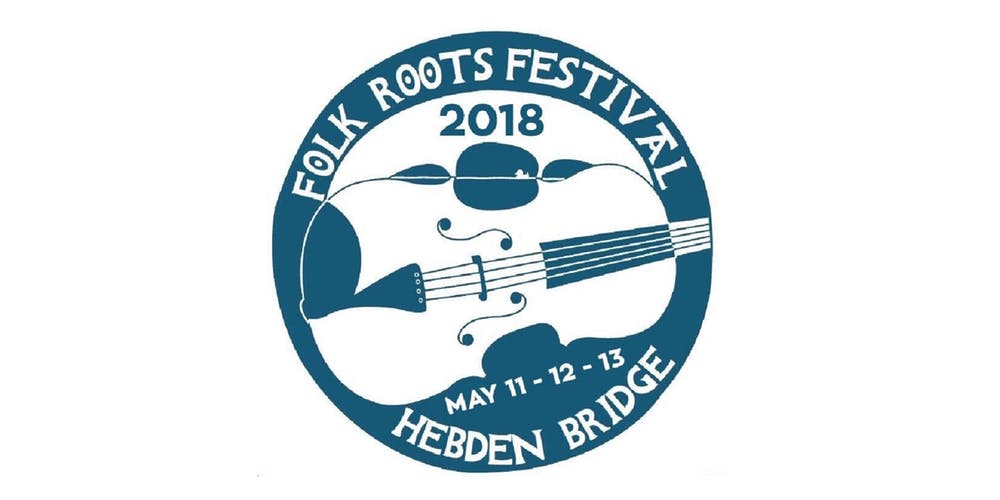 Hebden Folk and Roots Festival is back in 2018!
Persistent in the yearly calendar, Hebden Festival has been going for a little while now showcasing music from far and wide but what is it about for those who have never been?
Hebden Bridge is nestled within the Upper Calder Valley as a place from history that has been known as "trouser town", been a reception area for individuals in the wars relocating from urban cities, and a hotspot for politics, creativity and tourism. It is friendly and characterful with a cool town centre and a beautifully green and verdant feel being a place of choice for walkers, climber, hikers and the outdoorsy. It is a nice place, but what about the festival?
It is what it says on the tin, a festival of folk and roots music. It does this through the wonderful efforts of Hebden Bridge Creative types who have put the beacons out that and gathered the heart of roots music and the soul of folk music to it's old stone buildings, song to the taverns and stories to the very glade itself. While it is stitched together so nicely with so many acts, it is also relaxed with a bohemian feel and a family friendly ethos.
There is something incredibly celebratory and characterful about the whole place, for adults, children and generally lovers of music. If you love live listening to music with the Countryside on your doorstep, this is your place. But for those who are still not sold..
HERE ARE 5 REASONS WHY YOU SHOULD GO
(1) Its picturesque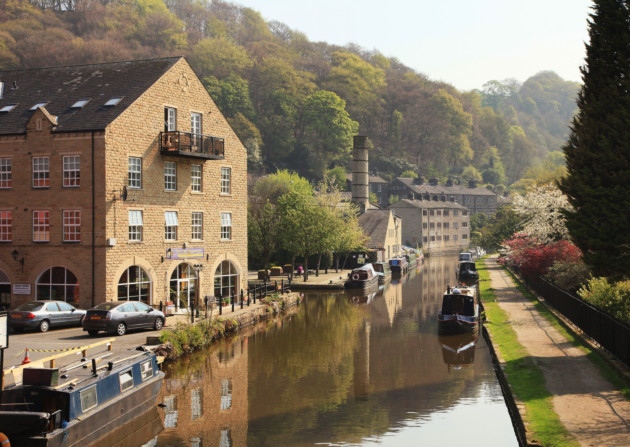 Hebden Bridge is definitely what you would refer to as a place of enchanting beauty. I've already been harping on about this a lot, but words cannot truly describe. Rather than go on and on even more, take a look at where this is all happening and get  yourself a ticket!
(2) It has local, established and upcoming talent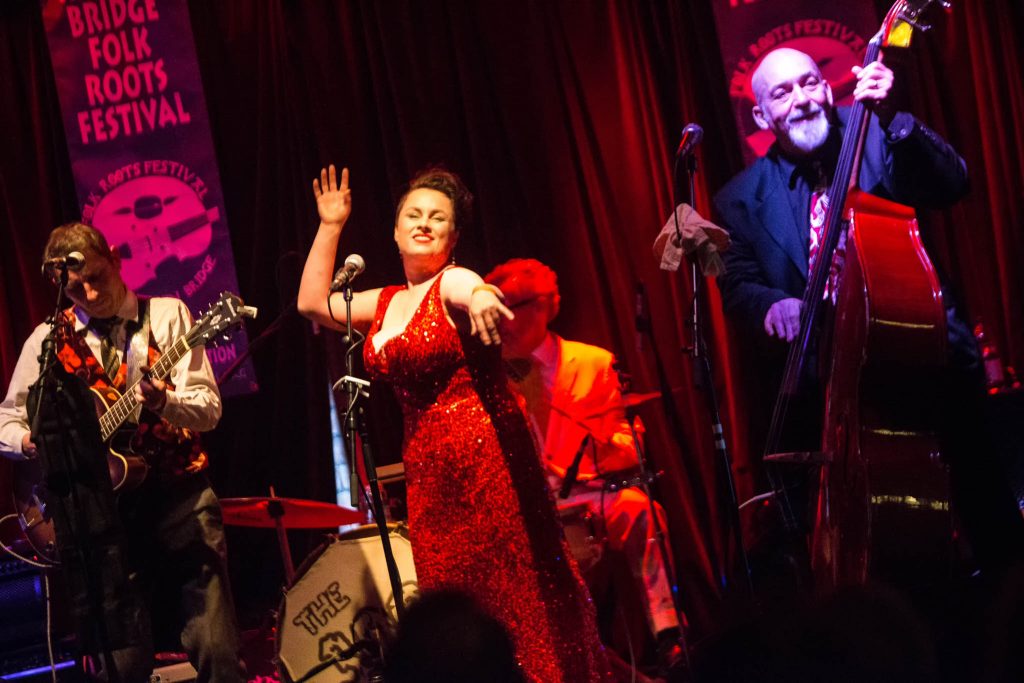 The Festival is very rooted to musical happenings from this part of the world but also from further afield. One of the venues, the first floor of the Trades Club is an incredibly well know, popular and celebrated site that regularly gets voted as a finalist for the NME Small Venue of the year award. Formed in history as a co-operative, it is even now member's co-operative again. The history is one thing, the music is another. Last year the roof was pretty much being raised by the Klemzer Bands in there. Energetic, joyful and atmospheric it is one venue amongst many that get the senses going.
There is also a great, ranging musical spectrum of artists this year.  There is expert guitarist "Ewan Mclennan", the political "Reg Meuross" and the recognisable "Steve Tilston" and these are just the bigger names. Of these artists, Reg Meuross, Steve Tilston, and John Palmer will be performing at the Hope Baptist Chapel a fine acoustic setting that reopened in late 2017.  There is also something here if you like historical song from Calderdale (Ghost School), the songs of Woodie Guthrie (Will Kaufman), Latin America (Mestisa), and swing (309's) or Americana (Farrago); just as starting examples. There is undoubtedly something new and exciting to discover in this lineup, go and see what Calderdale is all about!
(3) There is intrigue as well as music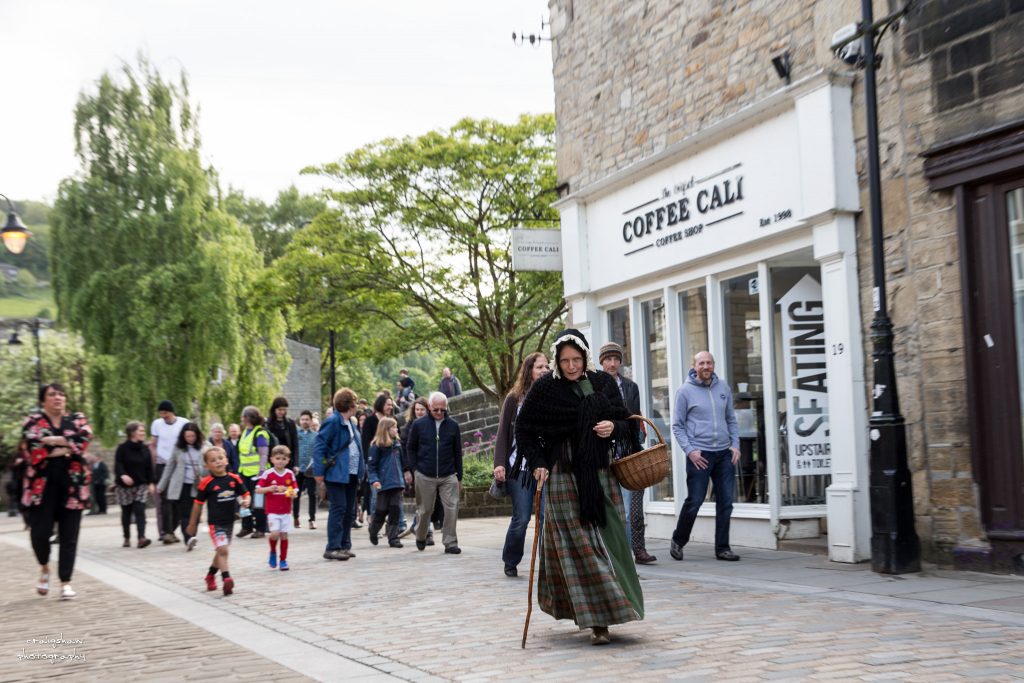 It is not just music that Hebden Folk and Roots are known for. There is, of course, a ceilidh for people who cannot keep their feet still on Friday night and other opportunities to dance along with street entertainment.
The festival is also home this year to storytelling as Ursula Holden Gill takes you along a "grisly ghost walk" of Hebden Bridge (which is entertaining and appropriate for children also) and there is also Shonaleigh, an accomplished storyteller of the Drut'syla tradition who has travelled and performed in London, Europe, New Zealand and the US bringing her work to schools and community groups.
If storytelling is not your thing, there is comedy and street theatre from Mike Hancock, folk dancing, and "Fire Man Dave" (circus skills) to keep you and the little ones entertained. Whether inside a venue or outside in the beautiful sun, it's going to be a great weekend with something to learn!
(4) There are fine taverns with their own musical goings on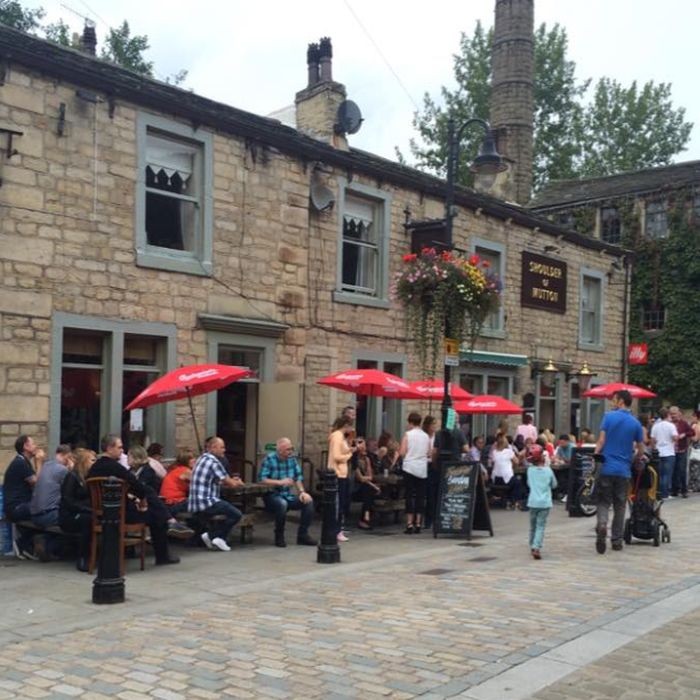 If you need a break and the formality of a line-up gets too much, there is a  chance to walk the cobbled streets and grab a refreshing drink from several of the fine pubs that Hebden Bridge has to offer. From the "White Swan" to the "Fox and Goose", from the "Old Gate" to the "Shoulder of Mutton" and the "Famous Albert" there are many stops to refuel, eat and drink and be merry. Hebden Bridge also boasts some small, accomplished cafes and bars which are also opening their doors such as "Mooch" and "Drink" for Coffee addicts if alcohol is not on your preferred drinks list. The food is also excellent here.
The cool bit is not just that they are serving as ususal, they also have their own programmes of music running through the weekend with many local bands making an appearance and entertaining you through your third latte.  A warming coffee and some good music is a good way to end the night.
(5) Great Shopping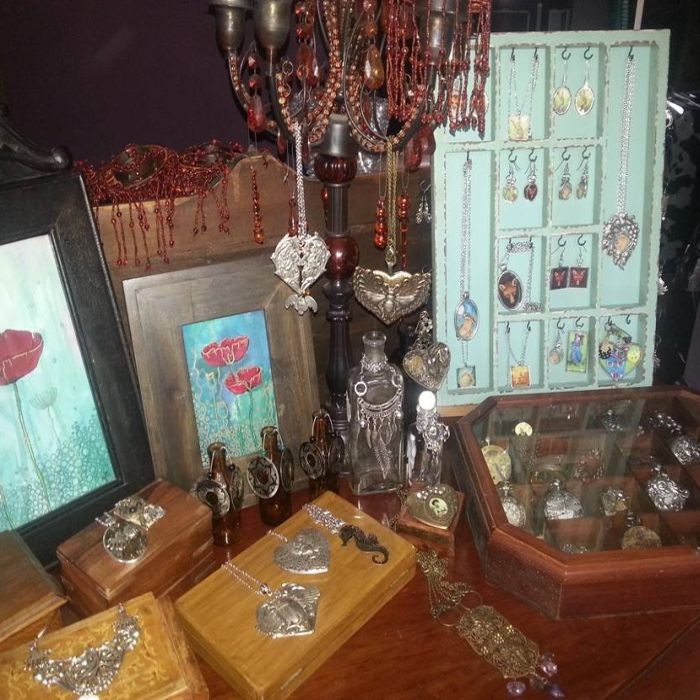 We did say it was beautiful.. but it also has some great shops to grab a few gifts at such as "Noir" Jewellery (http://noir.me.uk/), Jules Chinaware (http://www.juleschina.co.uk/), and one of our personal favourites "The V&A Collective" (https://www.visitcalderdale.com/the-v-a-collective) for your artistic Gothic needs. There are interesting art galleries (such as the Snug Gallery http://www.snug-gallery.com/) and places for antiques (like the Hebden Bridge Antiques Centre, http://www.hebdenantiques.co.uk/) and many, many others that will have something a bit different for you to purchase to show your loved ones.
We really think its difficult not to come away from Hebden Bridge without something unique and special to remember your time there, check them out!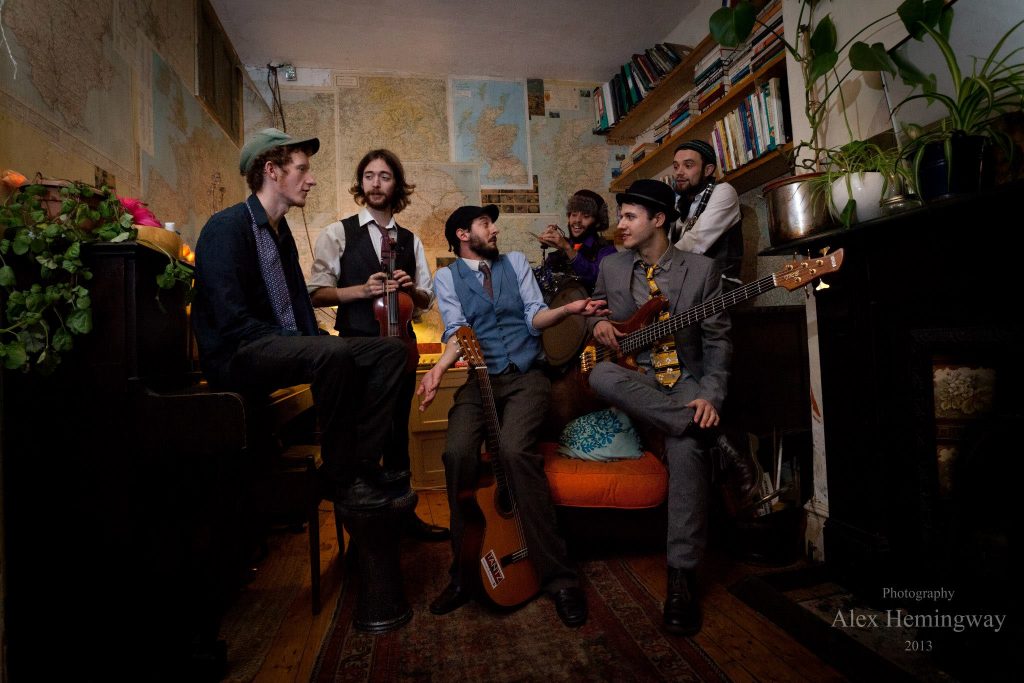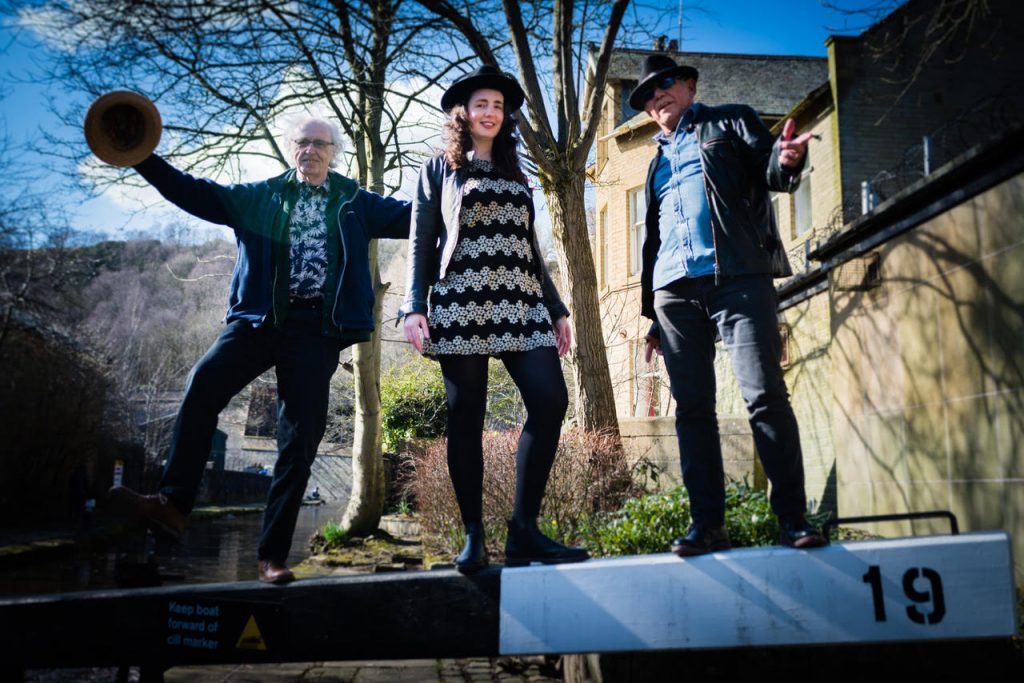 And there you have it. A music festival, but also a weekend experience in itself, and one we are looking forward to very much.
If you are interested in going, check out the website and get yourself some tickets. There is the option of camping, day tickets and weekend tickets, the website is a good resource for finding out other information about the area too at https://www.hebdenfolkroots.org/.
The Box Office is open from 2pm on Friday 11th May 2018, so pop in.. say hi, and get yourself a ticket!
We hope to see you there, we will be!