FANCOURT MUSIC
Album Release: 8 September 2017
I continue to wade through folk CD reviews as there are many.
The next artist I would like to talk about is Kim Lowings and the Greenwood and their release "Wild & Wicked Youth."
Let me just say to start and paint a picture; Kim Lowings has a great folk song voice. Somewhat Traditional yet quite invigorating her confidence has come a long way in recent years and after a few years of paying in she is cashing in and sounds exquisite (unlike pensions funds). With this experience she seems to be building a committed and loyal following on the road, but then as a fellow Midlander I will of course hold a little bias.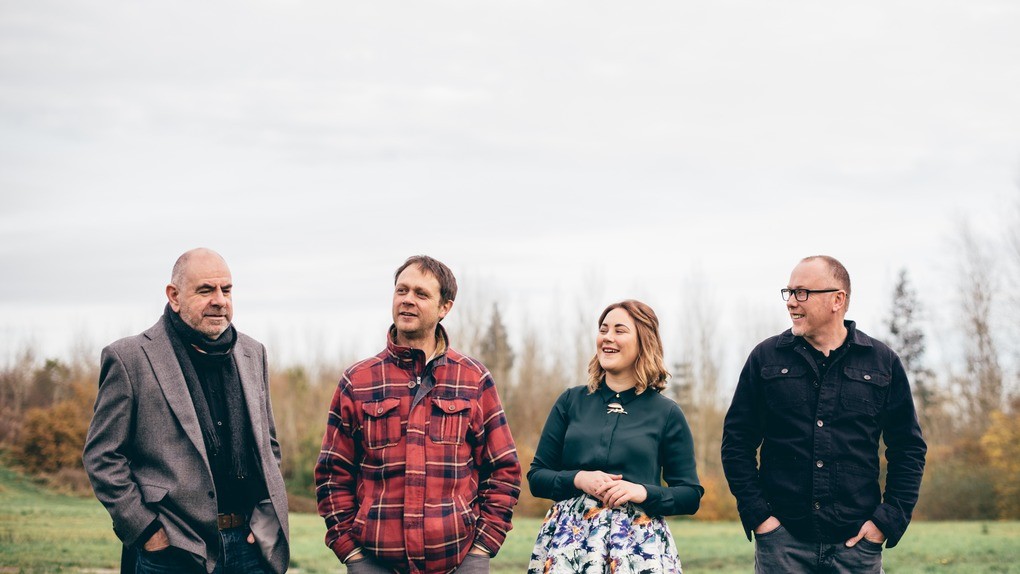 Even though I live in South Yorkshire, I more a Midlander than a part of the scenery in Yorkshire. After all, I lived for quite a while in Worcestershire in my youth, and well.. lets be fair.. I can't be considered a Yorkshireman until I've lived in Sheffield for a hundred years, have donned (more) tweed and participated in the Henderson's Relish Ritual.. and even then they might stop me at the last moment for refusing to call a bread roll what it is. But, bias aside, Kim Lowings has created and participated something rather good here. In a straight-talking and melodic fashion, she has brought an album of unpretentious joy with a "logwood pile" sturdiness that has folk at it's heart. If indeed it has folk at heart, it has got some powerful arteries to pump around the lifeblood of this album.
After all, it is an energetic one. The album isn't running at breakneck speed, but it powers through like a well-tuned engine in the hands of a professional. I particularly love the sound production on this album as Dave Draper has managed to preserve the lyrics at forefront in all their clarity but there is no neglect of the full instrumental picture. Just as the high rising tide of the sea is nothing without the sound of it hitting and chopping the shore, the deeply pleasant double-bass, percussion and strings crash together like the turning of Poseidon's right hand and sound delightful. The band consisting of Kim Lowings, Andrew Lowings (guitar, bouzouki, bodhran, backing), Dave Sutherland (double bass, backing), Tim Rogers (Cajon, percussion, drum kit) and guests Lewis Jones, Shannon Johnson and Ami Opprenova have taken this sound mix to more than a handful of traditional songs and added something rather spicy to the musical stew.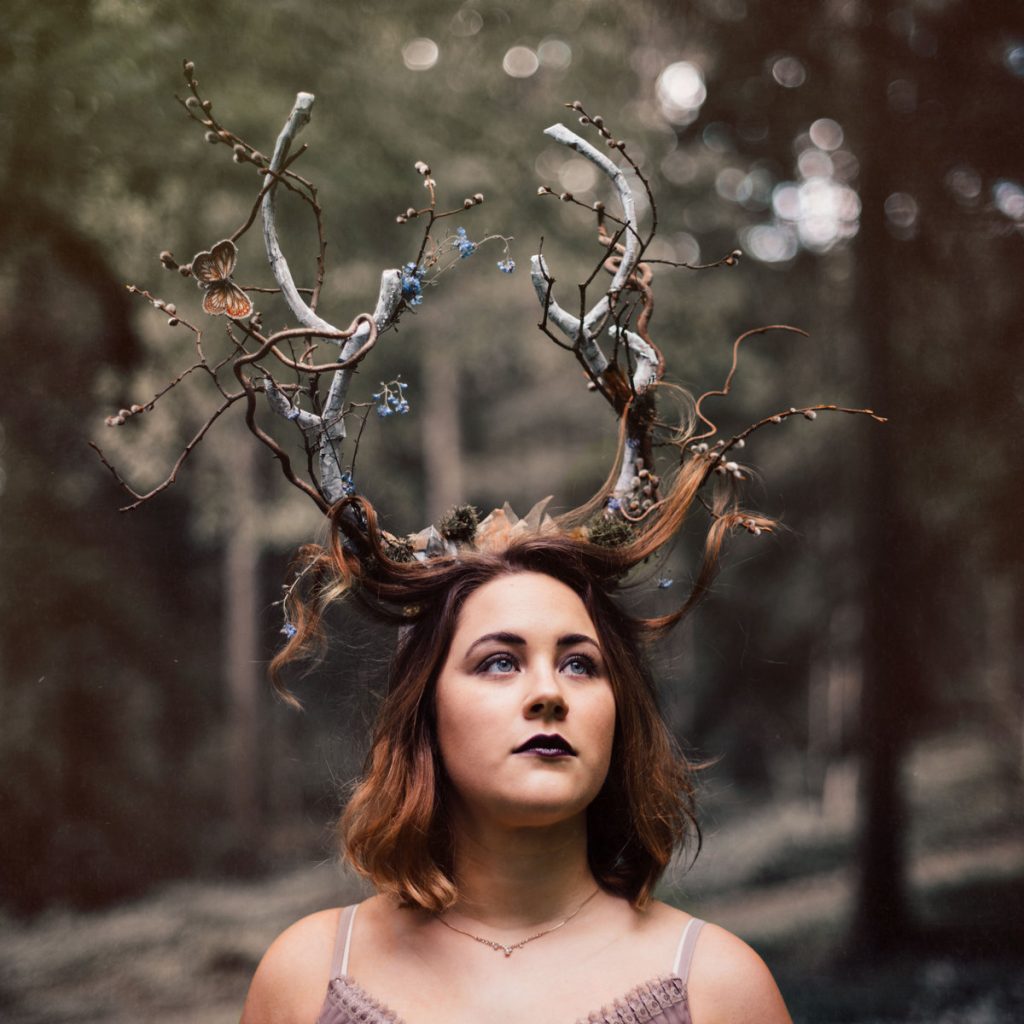 Quite tricky, and quite risky as fans of the trad don't always like things being changed about or altered, but folk music to me is essentially adding, taking away and reinterpreting what has gone before. This album does do it incredibly well too, the songs within are strongly recognisable, Lowings et al have done more than retain the essence of the songs. If we consider it like adding cheese to a mashed potato (pretty delicious), the original is not lost; there is just something else in the mix (and the naysayer who disapproves has probably added it in other potato pie contexts). As we shall see of the songs there is a lot of substance and a lot to enjoy. On a side note the photography on this album (Miss Whittington's Photography) will be identifiable to many folk listeners in style. This is because it's fantastic, powerful, mythological and intriguing all at once. But what of the music?
Lowings does not hang about on this disc. The opener "In Spirit" is rather raucously pop though decidedly folk in it's themes of the ocean and natural environment. Tinged with mythology  she has (as she has done later too) mixed the two genres as effectively as one the colours on a fiendish Rubiks Cube. A good indicator for things to come, Lowings voice starts and deliciously hangs on the words, like dropping brown sugar cubes into a a sensuous, fresh coffee. Then the song takes on an unexpected bounce, the potential for the solemn becomes a determined pop hook with incredible punch, imagine a cat dancing around as milk is poured into it's saucer. Drums hotly pepper the song as she sings about "Daniel the fisherman", with a deft lightness of touch "My heart belongs on land, my soul longs for the sea." No dirges or naval curses here.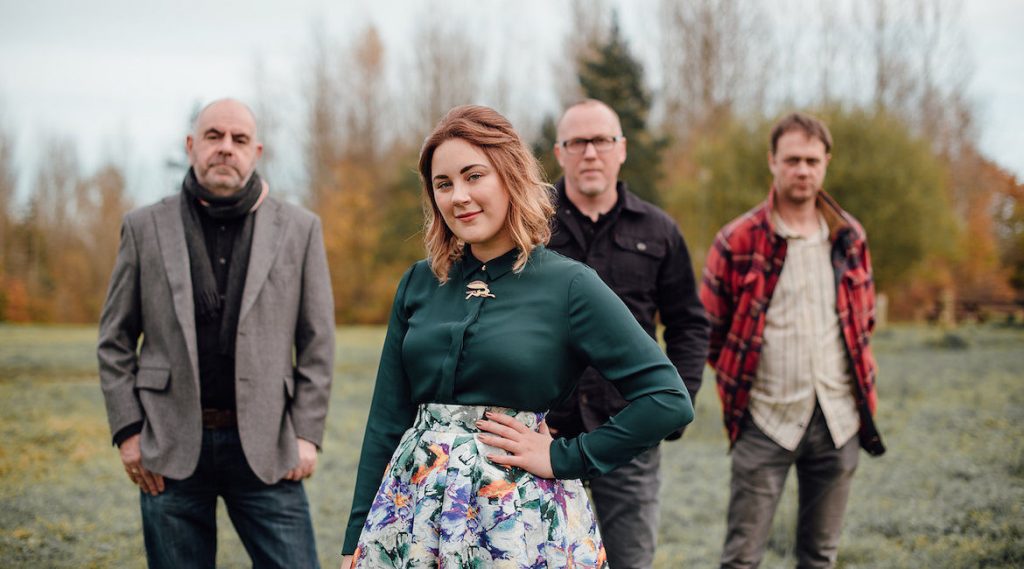 Like the previously entry by Kim and the Greenwood "Historia", I find these artists they have a certain mutant superpower for doing full-throated, unafraid, and self assured versions of well known songs from yore. On "Historia" there was a simplicity and honesty to Lowing's version of "Dark-Eyed Sailor" but here instead we get a knee-slapping, barn-on-fire take of "The Cuckoo." Don't get me wrong, I love the more stripped back Mountain versions of this song (and particularly like the Rheinghans Sisters' take), but unlike the drive for technical beauty of the former, Lowings is the fun and tumble companion, crooning away with the energy of a woman possessed, and possibly on a good roll of poker cards.
The band also (aptly as we are near Halloween) attempt one of the more gruesome, spooky versions of Two Sisters, "Oh the Wind and Rain." Complete with dark story and a fiddler who a bit short of cash, we learn how following murder he decides to make a violin out of the main subject's bones and hair (I haven't got to this point yet myself, I must add). Lowings' enjoys herself on this track and it does that fantastic phenomenon of folk where the assuring, light and chipper number stands at an equal contrast to the grim meaning and content of the lyrics. Quite strong and authoritative, especially on the anthem-like chorus there is also an great aura of emotion in her voice. There are many other moments of joy too on the album.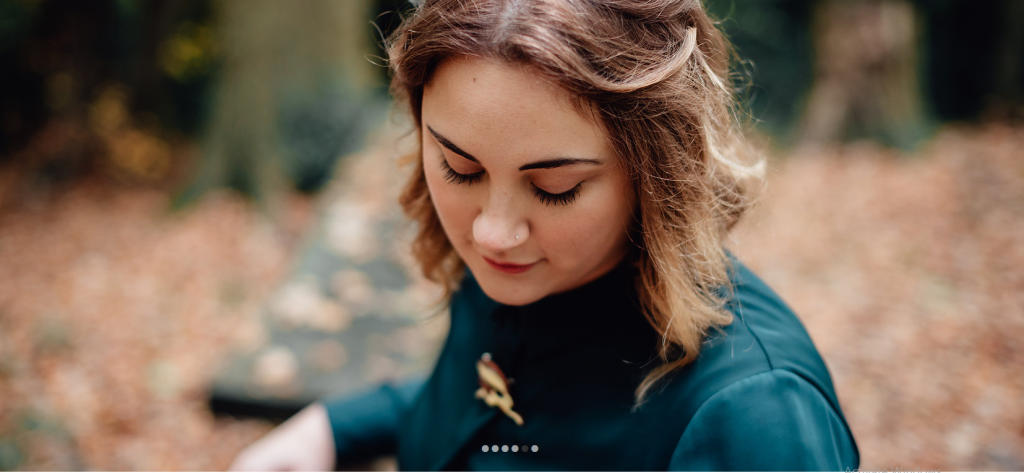 Lowing's take on, "Away ye Merry Lassies" (a song about witches just on a night out, not doing any evil stuff) is pretty solid and joyous as it goes. On listen you get images of how (if it wasn't relatively contemporary) it might be the old-time, folk equivalent  "It's Raining Men" or a Beyonce track on a medieval hen night. I picture the night involving a wheel of cheese and someone falling into a muddy goat pen after some serious intoxication; but that is just my imagination run wild, I can't say I've been on a hens night. I'm sometimes mistaken as a serious man, but I would have to be a machine not to enjoy Lowings' take on the lighter side (of the dark side), and to make it clear this is a compliment, many a night in my youth I could feel the curtain of stress float away when the Weather Girls gave me a storm update.
As an album, energy runs right through. It feels like Lowings and the Greenwood have tamed the heat of the blacksmith irons; it is not rushed but as a chicken pecks at it's mountain of feed, the CD continues with it's shiny eyes fixed on the prize. The best example of when the album takes a sideways step is "Firestone", a number with a piano that is strangely sad yet exuberant. It has dashings of Kim Edgar's in it with Lowings voice touching the far reaches of a wide oak's canopy, a delight from start to finish.
"Wild & Wicked Youth" is a great addition to their discography and it is undoubtedly a step up from "Historia." The album has some excellent production and the CD bursts at the seams with an energetic yet charming character, it is a flock of  Will-o'-the-wisps circling the folk forest, climbing and dancing, never stopping.
Check out her website for details on getting the album, here.
If you want more convincing, see the videos below!
A decidedly cheerful, witchy song with a catchy chorus. @kimlowings at @DerbyFolk #folk #festival pic.twitter.com/Ss80PEI10b

— Folk Phenomena 🎻 🎶 🌲 (@folkphenomena) October 9, 2017