A fun album that will defy attempts to hold it down in one place. Well arranged and with some seriously confident creations, this disc hints at a continued bright future for Langford.
Release Date: September 2020
It's been a long time coming, but we have finally got around to reviewing the second album by the characterful, nu-folk joy of a musician that is Emma Langford. Nu-Folk you ask?
Well Nu-Folk can be all sorts including songs about love, teenage issues to new worries about the world and environment, and all of it will contain a trapping or more of folk music within it. It might be something with a diy acoustic vibe, a grandiose trumpet/some-kind-of-brass solo or some incredibly shiny banjos and usually it is all held together without any historical theme or mention of tradespeople, but something different that speaks to a modern sadness or joy.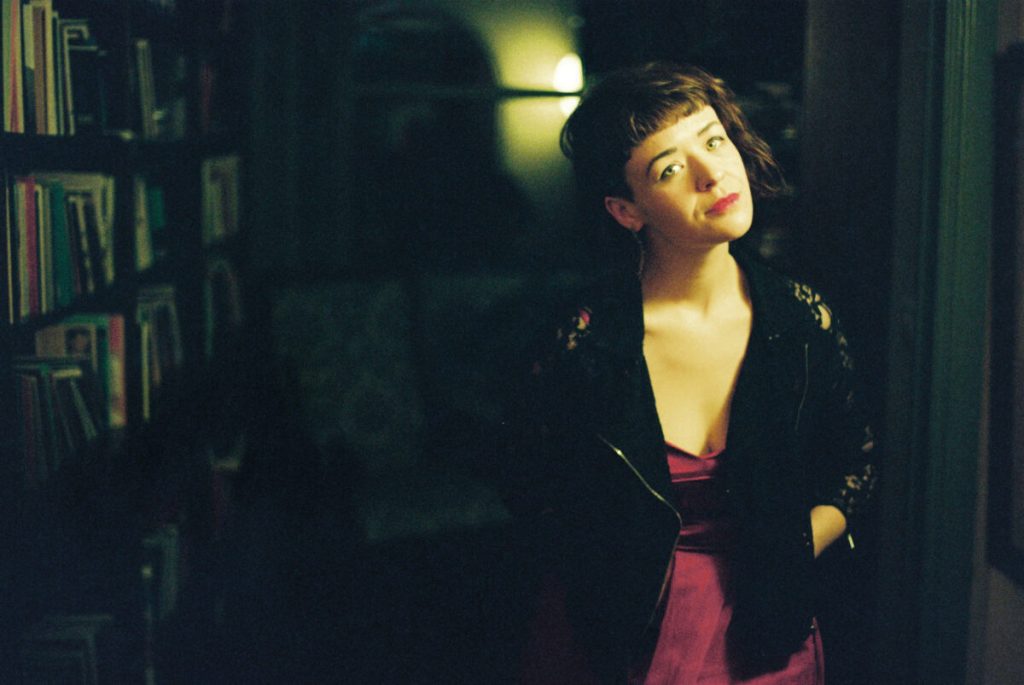 This "different" thing is not always what we are personally interested in, but before you expertly flatten your cap to go and find a song about ploughing, take pause. When done well,  Nu-Folk, like all music, is a wonder to behold. When jazz hits folk in a way that creates that yesteryear feeling, when the lyrics are tightly wound and chosen and each word is strung and tuned more daring and precise than the last, then you can go back to your porridge and everything in the world is still right. It is safe to say that Langford has got things right here with a strong sophmore entry.
Irish-born Langford has made strides in recent years. She has been named Best Emerging Folk Artist by Irish national broadcaster, RTÉ Radio 1, and likewise was shortlisted as the Best Folk Singer in the RTÉ Radio 1 Folk Awards of  2020. Before these awards and the phenomenon of Covid, Langford found many opportunities to tour away from  Limerick, with her sound being  over Europe in Denmark, Switzerland, Germany and others. She must be as joyous as a raffle winner; the one who is making her strides to the raffle table to choose and collect the one good remaining prize (which is usually a suspect looking bottle of wine).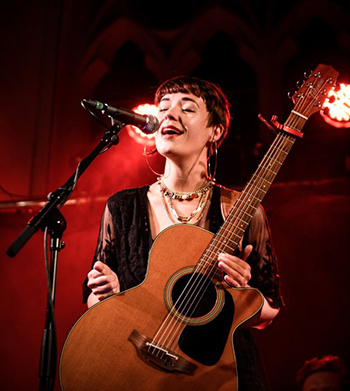 Listening to the CD the first thing that strikes you is the contrast between the songs here. Like a honey badger fighting a mole snake, it is a beast of a CD with different flourishes and movements that it showcases to be able to make success on it's own terms. There are tracks that are a showcase of a folk-talent bonny and bright, but then you have the other genres mixed here with their colours coming together delightfully like a skittle milkshake (though brush your teeth before and after this album please). This being said, there is nothing here that is over-sentimental or sickly sweet (or as disagreeable as the lime skittles).
"The Winding Way down to Kells Bay" is a light-touch, joy-filled handshake of a song that splashes and sprays seawater over the rocks of the sunny beach you are walking down. This could be a folk staple with Langford's voice being the engine that is in James Bond's Aston Martin compared to a modern supercar. She isn't racing you along so you aren't getting a battering in the ribs, but rather you get to see the scene in the stately drive, see the landscape and feel the land. Much like the foam of the sea it is breezy and casual yet quintessentially and seriously the folk you are looking for .
The album opener "BirdSong" is a striking choral chant that thuds and scraps it's way onto the scene with it's rolling shockwaves of confidence and defiant tone. Demanding attention, it's lyric "Til your eyes find me I'm strong as my bones" is pretty much a spell of power harkening to all women whose strength of mind and body is not unlike a basalt carving. Moved and formed by a volcanic heart of compassion and love, it portrays a grit and determination in it's stalwart composition and steady pace. Contemplating the weakness in pairing with another person, the song itself repeats and builds, many voices come in and it's musical layers come together in an almost spiritually clean manner. Simple enough in construction but the devil is in the detail, it shines like stars in the night cloak of the sky.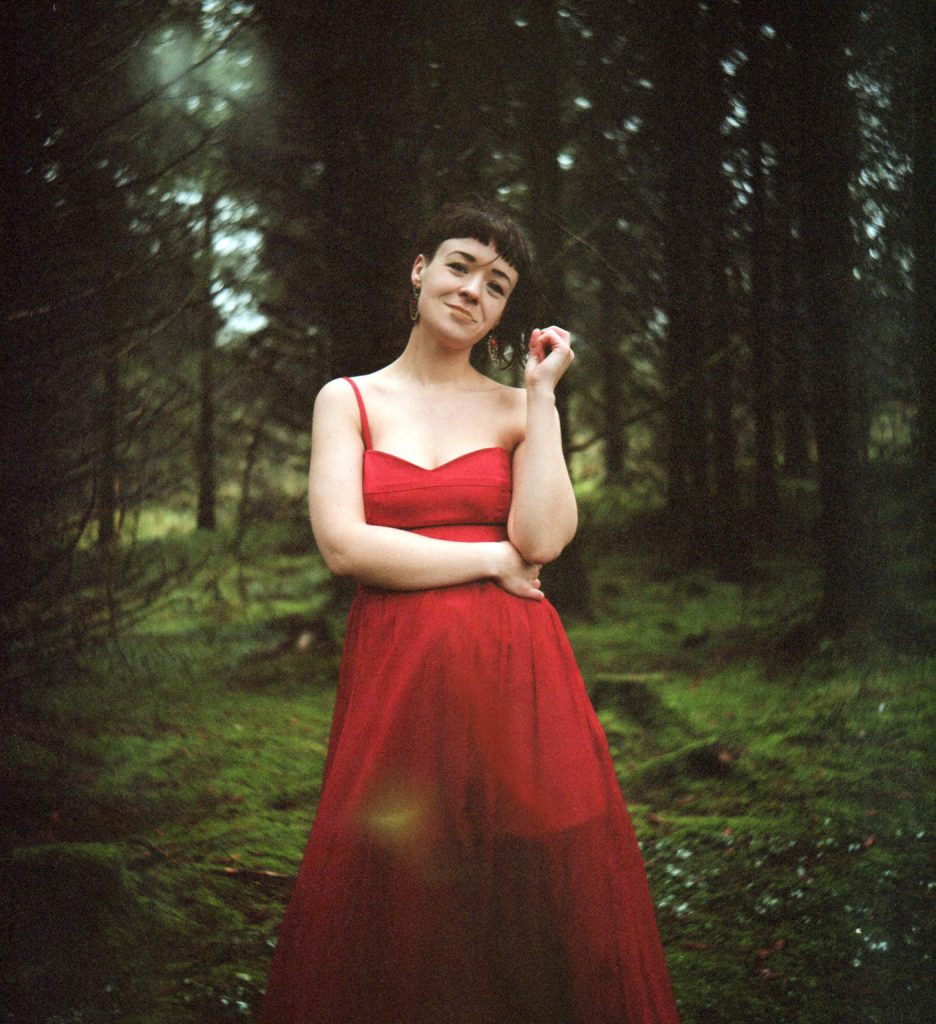 Goodbye Hawaii is probably our favourite track on the album. Definitely having it's mirror focused on the yesteryear here is a song with a vintage, jazz sea-sprayed quality combined with buzz words from Grey's Anatomy. Undeniably rosy-cheeked and spirited, it is interspersed with lyrics that call on Oxytocin and heart muscle as if they were volleyball buddies in Miami. Perhaps it is the sound of Hannibal having a holiday in the Bahamas or Dexter on a city break? Whatever the intention, gruesome interlude or cute fact-check on anatomy it's a visceral description of what being heart-broken is like and the associated emotional pain that is felt from being left. Langford croons incredibly well amongst the jangly percussion. Langford's classy image, the sound of suburbia and a clear looking love to this island you get the impression that there was a lot of fun to be had here.  
You Are Not Mine (This Song Isn't About You, You Lying Bollix) is another good swinging time with punchy, soft drums and gentle strums in between a purposeful, yet meandering heady mix that seems an awful lot like those complex interactions at wedding receptions. It is the sound of history as you share a space with an old relationship, that weird spark of energy and familiarity that grabs your heart until your head overrides. Hopefully you realise that little heist that is going on is a sequel to the tune of Oceans 12, and is probably not a good idea. A great track to finish the album. 
There is a lot else here to enjoy such as the breathy, intimate questioning of "Free to Fall" in it's acoustic simplicity, the anthemic and placard raising sensibilities of the title track, or the bright, snappy retro Angel Delight of a dessert that is "Ready-O".  Langford moves through the pages of history stopping at the heart-felt meadow, the cosmopolitan champagne bar, and wind-swept beaches like a bee collecting the nectar of music. As she goes she collects what she needs to make a confident, whimsy-filled album brimming at the edges with joy and talent. The cabaret has started, everyone start your cheers.
"Sowing Acorns" is available on Bandcamp directly from the artist, at https://emmalangfordmusic.bandcamp.com/album/sowing-acorns
For more information about the artist, go to her page here.
— I do not claim ownership or copyright of any pictures used in this post. If I have not identified your work and you want your photos credited then please contact us at reviewer@folk-phenomena.co.uk