Hi all, I have had some interesting things coming through the mailbox in recent weeks (several in some cases).
I have finally had a chance to listen to it all and wanted to share the musical endeavours these artists are striving for early on their road to fame.
It is always exciting to find something new, so check out the first of my EP posts to get a lowdown on what I have been hearing.
First of all it's Steve Grozier.
Steve Grozier (EP) Take my Leave 2016 – Released September 16 (BatCat Records)
Website: http://stevegroziermusic.com/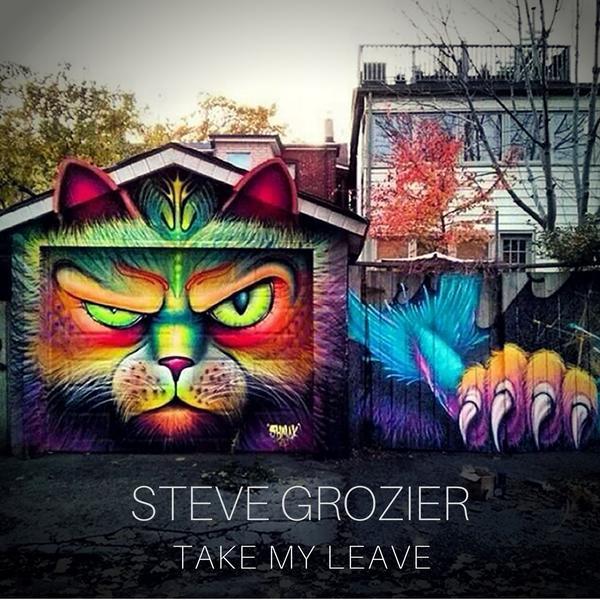 Track List:
(1) Drink Before Dawn
(2) Porcelain Hearts
(3) Take My Leave
(4) Ringing of the Bells
Just as the Autumn has taking full hold, the leaves are changing to a more varied, vibrant mass the sun draws back and our days are not as long now.
"Take me Leave" feels like an album for this time of the year. There is sun and heat here, but it feels more like the heat of smoldering bbq embers: the food is cooked, now the bonfire and whisky spirits beckon. As a vampire tries to remember the day, the writer here is looking somewhere from memory for his inspiration. Steve wrote the songs on this EP whilst living in Canada and admits there is some pain in their reworking and re-recording with a new band as it unearths a relationship which I am presuming did not end well. Away from Scotland and in the USA, on return this EP has been crafted. It is tinged with a little melachony as it has been recalled; the coal has been prodded and the heat is spreading about the same way memory can ignite. Produced by Andrew Graham and with supporting musicians Roscoe Wilson (guitar, lap steel), John Dunlop (bass) and Dillone Hall (drums and percussion) we are brought a series of songs based around these memories with the predominant emotive element in the work being regret and nostalgia,which is channelled throughout.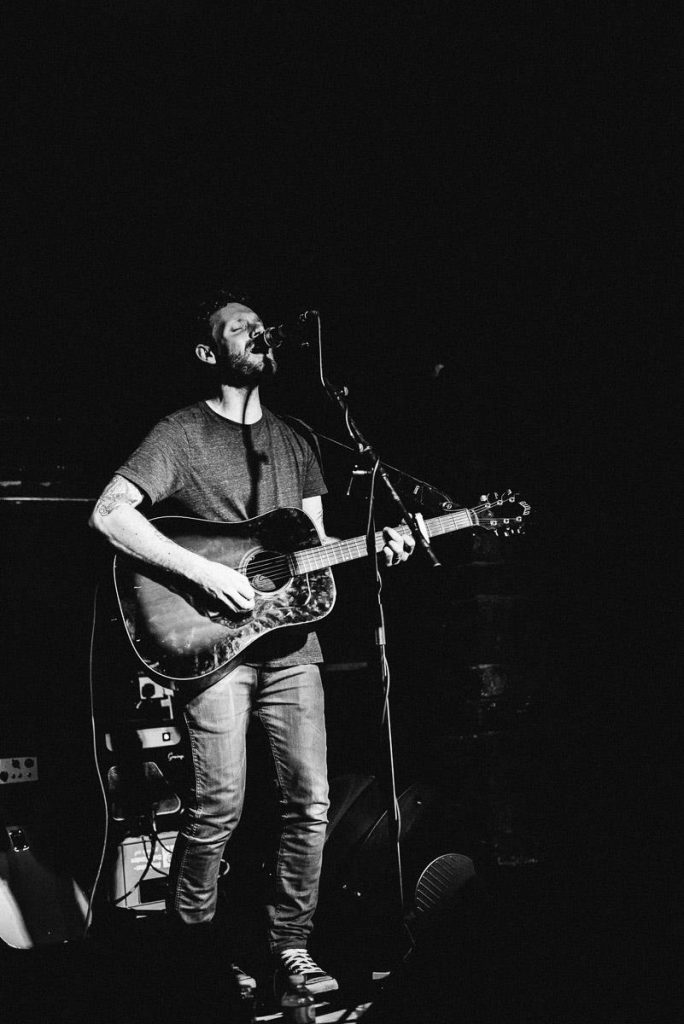 The first track "Drink Before Dawn" does sound somewhat wistful in it's way with words and music. A bouncy track which you can imagine being performed during a sunset, it gives you a snapshot into that silent time at night when thoughts are racing. The smell of Bourbon is all around, the song projects a feeling of the US, one wonders if Steve is sat on a porch somewhere with the spirit soaked into it's wooden frame. The track has a gentle warmth and is tinged with optimistic sadness. There are no doubts that it very closely resembles a personal memory,  "it'll creep up on you like an old Summer rain, and you won't even notice til it's gone." Steve develops a convincing rapport with you in this track. It is a grounded number with minor flickers of arrangement that hint at the fallibility of memory. Overall a good number which touches on this dream-like quality of thought.
"Porcelain Hearts" is a similar affecting tune. Grozier has regrets as in the first song but he does bring some nuance as it does sound quite different, perhaps less efflorescent than "Drink Before Dawn." It is more like the clear thinking, head-shaking worry that someone in later life might have in the morning when they are giving their arms and legs a shake to get them moving, "I'm old, oh lord I'm old." Purposeful and regretful it is a rainy afternoon in a bar, a feeling of being sad and still in a place of movement. The third track "Take My Leave" is quite memorable for it's swell guitar accompaniment and a bass that warbles in rapt reminiscence. The songwriting is quite introspective, the lyrics are pretty good in themselves and communicate some shared themes, though probably not as many as when I listen to particular folk tracks. I suppose what we have is a humbler, perspective of love one which the sound mix here allows Steves lyrics and voice to take centre-stage. The final track "Ringing of the Bells" reminds me of the Dire Straits for some reason. Alongside "Drink Before Dawn" it is one of my favourite of the tracks here and one which I feel conveys what Steve is trying to say in the best way. The guitar has a few snappy layers of Americana, the lap steel guitar adds a great deal too, and Grozier's voice spirals all around with it being at it's most emotive and accomplished in those two renditions.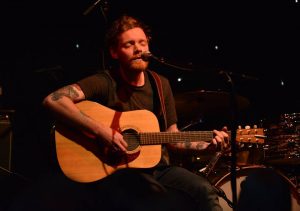 The package you get is a melodic set of tracks with some considered lyrics. The EP feels like it is in orbit of this other place and time in Grozier's life; there is no denying it closely reflects the act of looking back and it quietly broods like the sun setting. Grozier's words and voice do sound older than his years, are heartfelt, and he gets some decent mileage in these four songs from these experiences. It has a feel of Americana whilst not swimming in it, it is part this and part of an introspective sound somewhat like a less USA Steve Pledger.
Check it out, particularly if you are an acoustic fan. The theme is quite specific which some will like, others maybe less so but there are things to take from this release either way. I often prefer tracks with a deeper folk relationship, but pleasantly I don't get a feeling of fatigue from this showcase of tracks here which for me is a positive sign about what Grozier has done.
Steve has a couple of dates left on his tour in Glasgow, check them out here, if you are interested in the EP you can buy that here for £4.