University of Sheffield Drama Studio on 13 November 2022
Enable US Project https://performancevenues.group.shef.ac.uk/about-us/enable-us/
We had the pleasure of attending an event which marks the shimmering of the air and the slipstream of the horror season as we move from the month of Halloween and into the one of even darker nights and exploding lights.
With a strong connection to Folk Horror, early 20th Century, poetry and traumatising children's television (which is slightly before my time), we are treated to a thoughtful, exploratory evening of two parts, namely (i.) a lecture on the Avebury stones, Stonehenge and Silbury Hill, and ideas around them, and (ii.) a musical gig that provides atmospheric samples and song over essential poetry. This all takes place within the cool, intimate wings of the University of Sheffield's Drama Studio.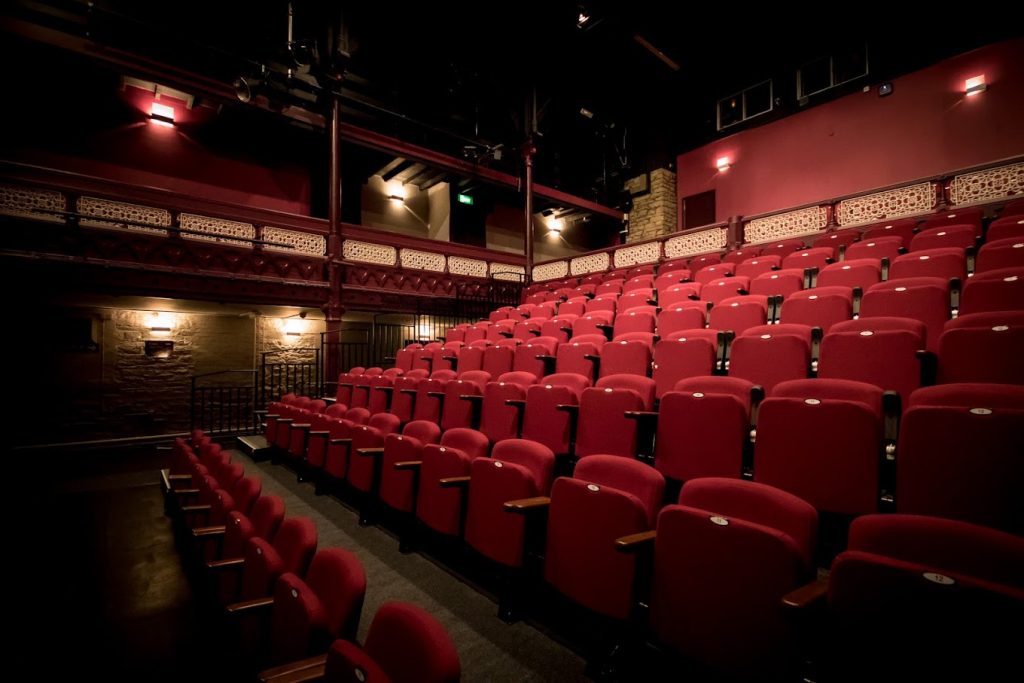 To start, we meet David Bramwell, author of "Cult of Water" as he looks into the Avebury Stones, his experiences and connections with the children's show, "Children of the Stones". It is an intriguing, enlightening talk and not exclusively for its educational value. Brawell does an almost Dave Gorman thing by pursuing the history of a fake stone head that was part of an April Fools Joke around Avebury and where that indeed may lead to. Along the way there is a joyous, informed exploration of monuments and interpretations of their purpose. His playful manner does dig into some of our most basic preconceptions sometimes such as, "Cavemen didn't live in caves, they could build houses, no-one would ever live in a cave." That raised a good laugh.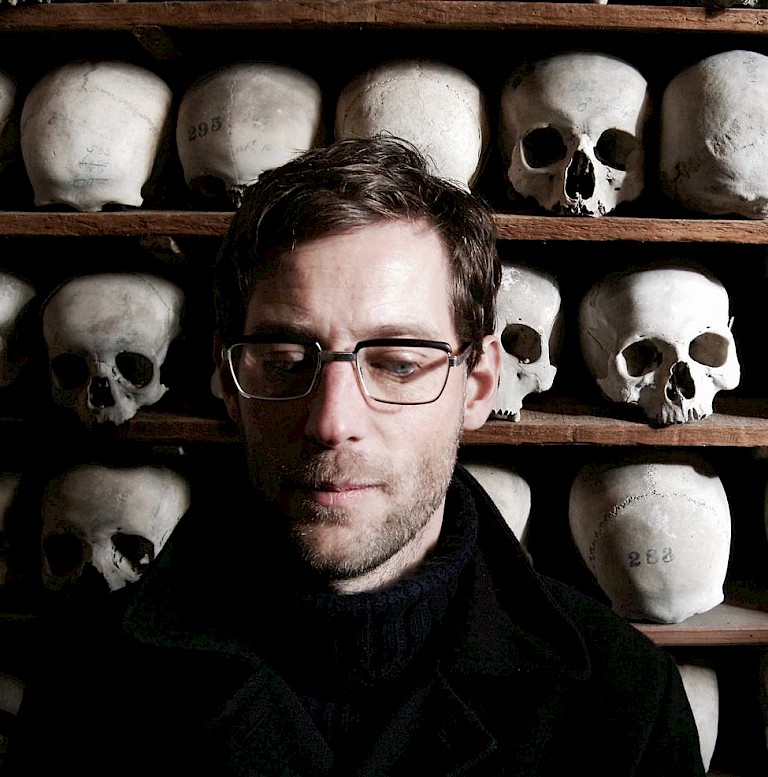 The theme of our preconceptions is the starring role here as Bramwell gives us a glimpse of what a particular brand of children's programme was in the 70's (I will give you a clue, terrifying). On one hand he looks at the notion of celebrity through history; and on the other he dips his toe into counterculture views of the stones when he recalls discussions with musician and celebrity Julian Cope. As you would expect, when Cope gets involved it goes, in all the best ways, from him dipping his toe in to losing a leg to an alligator under the still waters.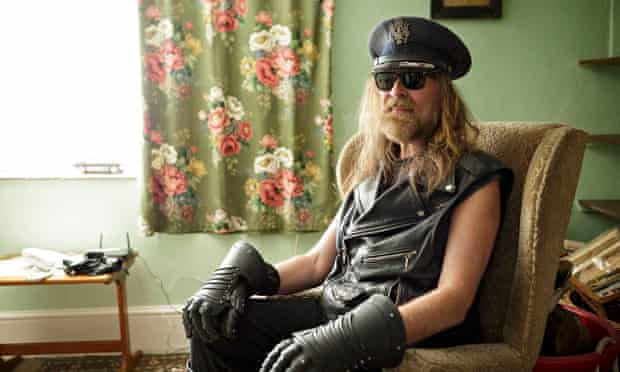 The second half brought us to a gig by Justin Hopper and Sharron Kraus with tracks from their swift wings album. Here the ambience of the venue at Sheffield Drama Studio (which we haven't mentioned yet) really came into its full. Sparse lighting, an enigmatic triangle of candles and the aetheric, sight saturating brightness of Wendy Pye's nature visuals. 
Combining Krauss's haunting vocals, recorders, flute and synth loops with Justin Hopper's assured narration, we enter the world of Victor Neuburg, a more-than associate of Aleister Crowley and the poetry he produced through his own press. Before the performance there was some context to Neuburg's life and viewpoint which complimented the open, peaceful messages of the first half of the evening. Neuburg clearly suffered through life, but many of his joys are also scratched deep into the velum of his work, where many of his poems spring from (only having been uncovered this very year). Some of our favourite of the chilling but often bursting-with-life tracks include, "Frenchlands" an upbeat, woodwind-fuelled, mustard-yellow haze of a dream that precipitates the mind like a passing ray of sun on the face. "Coombes" a more future-centric track which can hit like a kind of spiritual cyborg, ruminating on "ghosts", and the the otherworldly purgatory, grey and flat "October" feeling that trying to escape the taunt of spiraling, embracing thorns. Joy and gloom, the call of history and the spirit of doing justice to this creative, obscure soul is a great way to spend an evening. The album itself will undoubtedly be an interesting staple for folk fans, folk horror enthusiasts, poet-chasers and magickal practitioners all alike and together in appreciation.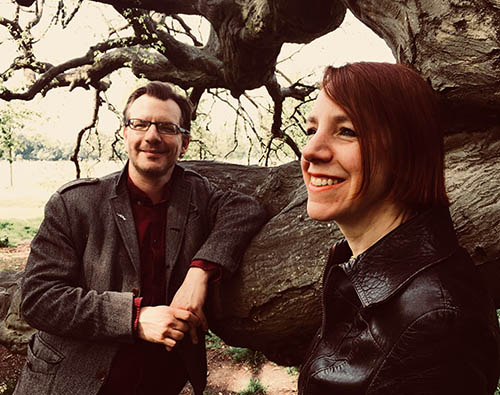 Thoughtful and enjoyable as both a nostalgic folk horror memory, an exploration of counter-cultural notions (such as water dowsing), and a call to pre-Christian beliefs it was a great night amplified by the immersive, humbling and spiritual power of Swift Wings' performance.
If you are interested in having a listen to the album, then click on to their Bandcamp here, or checkout a sample video below.