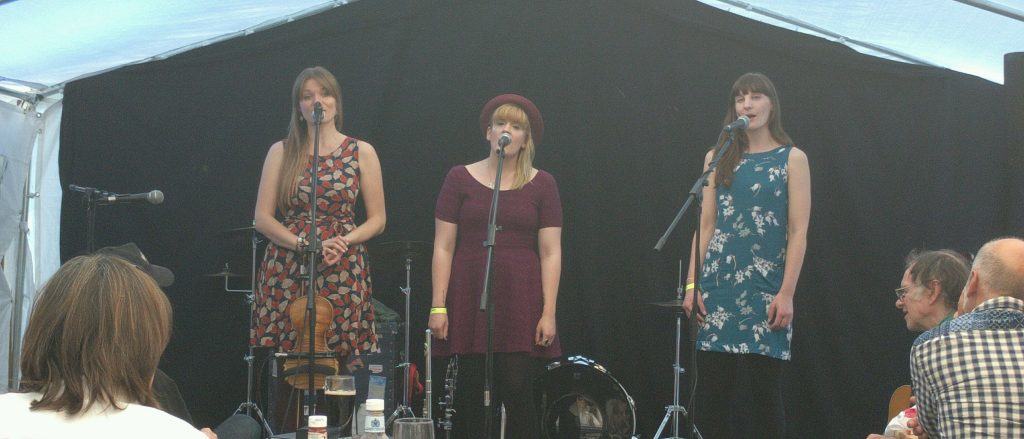 Authentic energy brought to dark, traditional numbers and original work.
http://www.saidthemaiden.co.uk/
Admittedly one of the two acts that drew me to the the new festival in Doncaster (South Yorkshire Folk, Roots and World) at the Leopard, "Said the Maiden" fantastic in name, and beginning to flourish in notability. They are like a group on their way up to the horizon, the sun might be setting in other places but they are rising. Having played with the late, highly-influential fiddler Dave Swarbrick on tour, occupied their own tour spaces and won the Isambard Folk Award in 2015, they occupy a particular niche which they do surprisingly well in. Their delivery and subject matter is generally traditional folk elements, but their enthusiasm and confidence gives it an exceptionally original edge.
For anyone not familiar with their work they are Jess Distill, Hannah Elizabeth and Kathy Pilkinton, a trio of women that bring the sea, mystery and the best sensibilities of folk music storytelling to an acapella form. Somewhat like Lady Maisery (though earlier in their journey) but choosing to dwell on the darker side of things for now they wind a story here and there and bring a kind of light menace to the subjects of their work through their harmony.
After an initial release of "a curious tale" in 2014, and their their recent maturing of sound EP "of maids and mariners" they have also been involved in a great collaborative work with supergroup "The Company of Players" with the likes of Kelly Oliver, Kim Lowings, and Lukas Drinkwater (and many others) in celebration of the works of Shakespeare. Alongside other fledgling and interesting sounds must have been a boon, they are working on a new album and expectations are unsurprisingly high for what they will bring next.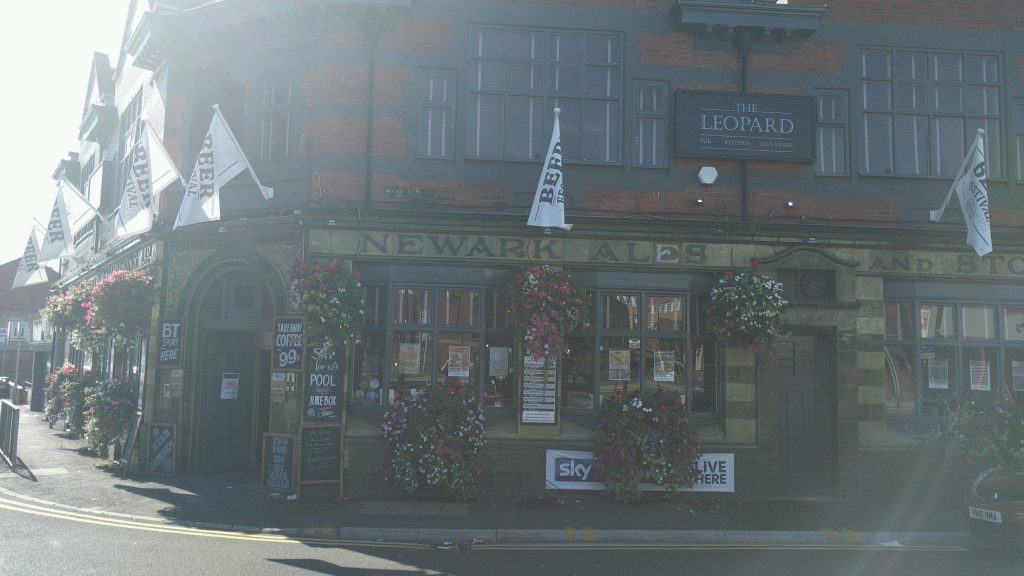 At the Leopard in Doncaster their set included a number of great songs including a rendition of  1870's "In the Pines (also known as "Where did you sleep last night?") where they gave a grand and solemn focus to the tragic and well known number, a faithful and interesting "Spencer the Rover", and a slowed down, more punchy cover of "Jolene". These all shared a high benchmark of quality though the highlights of their set were probably their version of "The Soldier and the Maid", and their own song "Polly Can You Swim?"
The STM version of "The Soldier and the Maid" (Trooper and the Maid) sounds the marching energy of the soldier at war, in this respect it arguably trumps some of the more traditional renditions which seem plodding in comparison. Their three voices are almost like spirit narrators or the young maid's turmoil manifest on stage. As they sing they details her joy, her worry as the voices of reason within the Maid's mind; the aforementioned pace fits both the growing lust and the speed and urgency of the call to war within the song. If you can get hold of a copy I recommend it.
"Polly can you swim?" is a song entrenched both in subject and delivery of the sea shanty. It has the themes of classic folk and theatre (women dressing as men), the romanticism of setting (on a boat at sea), and the piratical chanting of the eponymous title of the song. When it came on there was a slight buzz, the audience got right into it. Much like my recent review of Jenny Sturgeon and her song "Raven", there is a rhythmic hymn within the song; it mocks, it excites, and it fits seamlessly into history. People in times to come will think it is a much older song than it is, which is some achievement as it is extremely hard to establish convincing modern mythology in the traditional style and not look like a maligned smuggler of floral tea.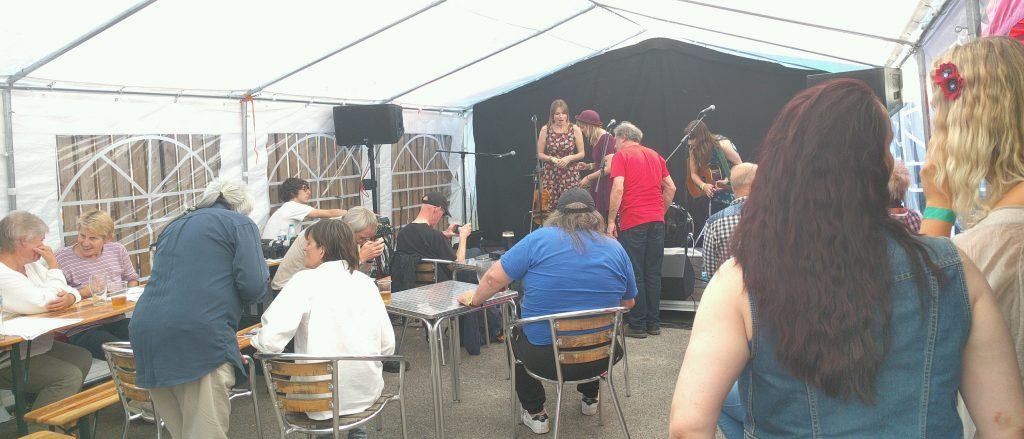 Said the Maiden more than lived up to expectations. Their set was brooding and professional, their voices were like vanilla coconut, sweet but textured with the grit of hard living which sounds great from a relatively young band.
I strongly recommend you see them, their next appearance is at the Great British Folk Festival in December, Skegness where there are some amazing groups (I wish I was able to go at: https://www.bigweekends.com/the-weekends/specialist-music-weekends/great-british-folk-festival.aspx).
Check out "Polly Can You Swim?" and "The Soldier and the Maid" below.