"A dizzying amount of craft, musical influences and layers of sonic excellence that nevertheless has an accessible shine that musical afficionados, local Dungeon Masters, and your Nan, are all going to equally enjoy"
We remember Joshua Burnell on a hot sunny day, a few years ago during the height of the Beverley Folk Festival. Burnell himself, and his band, were all there playing away as the sun blazed. Burnell was sliding all over the place over the keys, the dragon kite above his head seemed to come alive and it was all an explosive, colourful foray into the live folk scene. It was not so much that he was racing from the devil, but rather in all his efforts his gusto and enthusiasm seemed like it might have had the devil's envy.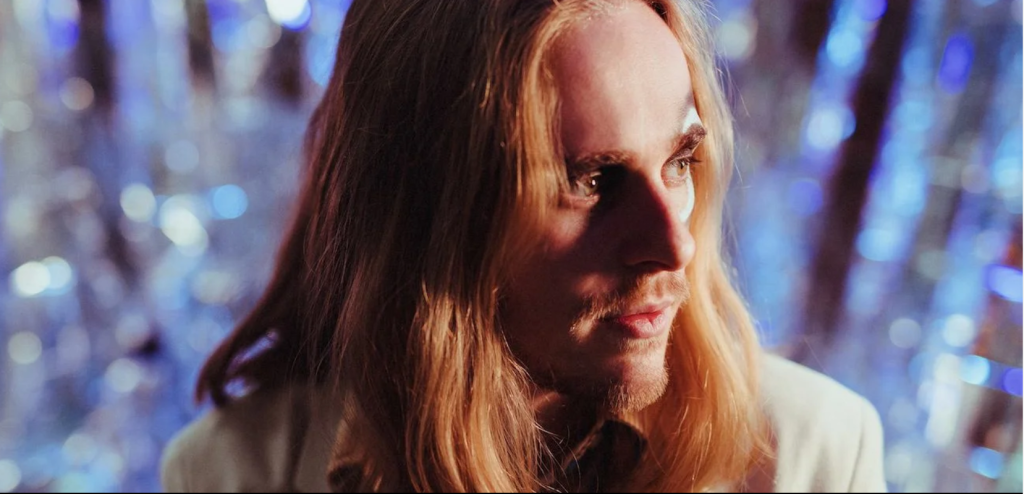 We sadly admit not keeping up with the development and journey in intervening years, but it is safe to say that there must be tales to be told. No longer is he the enthusiastic spirit of fighting youth, he is fact Russell Crowe in Gladiator. He knows a thing or too, and his Glass Knight, in this instance is a show of his refinement and skills. The only difference is we don't expect Burnell to have the same sticky end that Maximus did.
For those not in the know, Joshua Burnell's origins are a mixture of life in Haute-Savoie, Linlithgow and York. Along with his band of Nathan Greaves (electric guitar), Oliver Whitehouse (bass), Ed Simpson (drums) and Frances Sladen (backing vocals) joined with Kathleen Ord/Elizabeth Heyes-Lundie (violin), Ellen Brookes/Rhiannon Fallows (violas), and Greg Morton/Ele Leckie (cellos); we have an expansive collective that is not just large in size, but in range.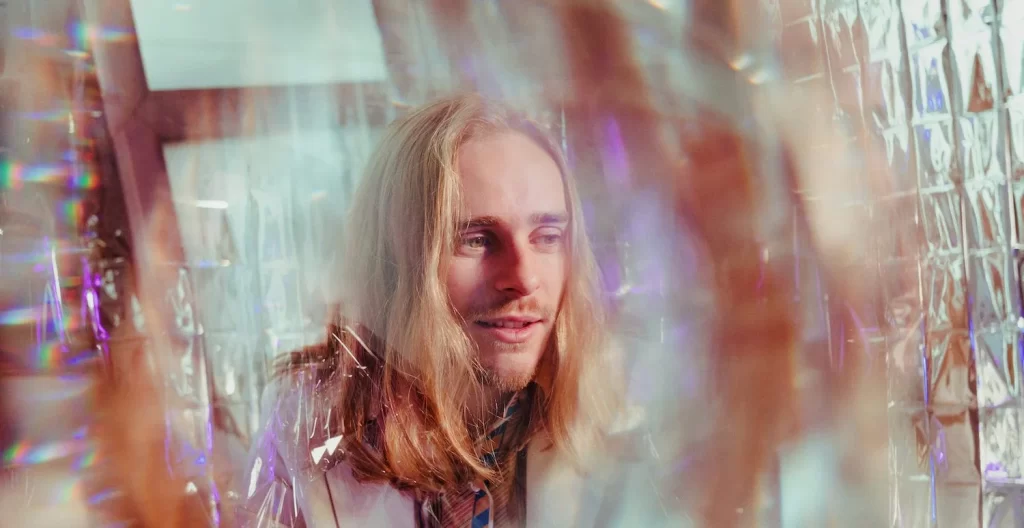 After all, Burnell has been described as having the sound and influences of Bob Dylan, The War on Drugs, Arcade Fire, Peter Gabriel and others combined with the sound of synth, art rock, folk roots, psychedelia and glam. They do feel like their own beast though, performing this mix of fantasy and folk with gusto. So how did we find "The Glass Knight"?
In "Where Planets Collide" the guitar wails as he declares, "I can't help but feel that nothing is real anymore". The track arrives as if on the thundering of approaching space hooves. Burnell's opener is a bruiser; it's layers of guitar swell and the drums spell a fatal inevitability and excitement over it's space-fantasy themings. The purpose of the track is almost to show you how much Burnell has learned, as "Where Planets Collide" is a bit like making a special edition of the "Into the Green" album. Where "Into the Green" is Gandalf the Grey holding back the Balrog in Moria, "Glass Knight" is where Gandalf returns brandishing a ray gun and kicking ass. Energetic and confident, it is as good a translation of Burnell's on-stage energy into a physical medium as is possible.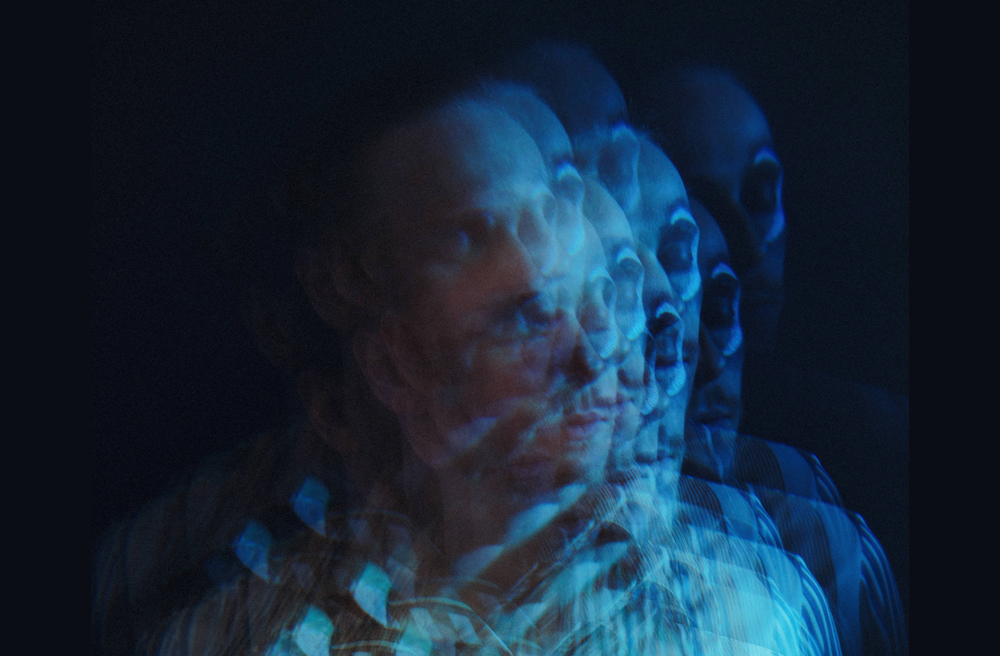 "Looking Glass" is truly delightful too. Burnell's is having a whirlwind of a time with this rendition of a romance in the ilk of the original Snow White story with the references to "the fairest of them all", "poisoned apples" and loads more. We decidedly have a soft spot for old fairytales, and this one kicks with its stirring piano, barking guitar and spellbinding singing voice. Burnell's spin on Snow White adds to the modern record of great fable representation, be it American McGee's Alice in a twisted, psychotic vengeance, the great Fables comic series or Yulia Stepanova's junkie pimp Snow White in Rammstein's "Sonne". The difference is that is a brighter take than this other media, with a sound akin to a favourite artist of ours, Princess Chelsea. We would love to keep this discussion on the train track of folk music but let us (like Burnell) come close to coming off the rails here as we take a second to appreciate a track at the intersection of the old and new and how wonderfully it's rock groove has been put together.
A confident retro entry on the disc is Burnell's "Lucy". We think that Burnell is a witch with this track due to the abundant cauldron of influences here. He sounds a lot like Bob Dylan with dashes of Elton John, William Shatner and the Beatles all the while that the song builds to an electric guitar solo (by Nathan Greaves) which could be the finer moments of Queen. Special kudos go to the mixing on this loveable "biography of a rock star" which brings Frances Sladen's backing vocals to the sky with it's interesting and soulful inclusion. It truly is a song that is a vibe encapsulated, as if Glam Rock music had just hatched from a reanimated dinosaur egg and thinks you are it's mother. Bouncy and radiant this is a good track.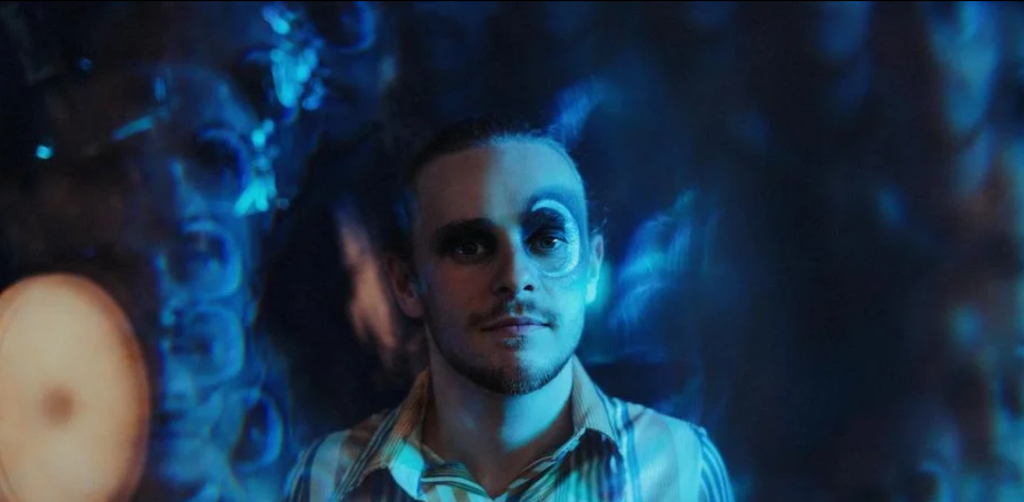 Another couple of great tracks to mention are "Played my Part", a song that looks at climate change and personal responsibility with Burnell's voice riding high in the mix and "Glass Knight". "Played my Part" is an energetic and lively number that gets the feels going with Burnell's directness of voice and some of the instrumental soundscapes that emerge throughout. Billed as a prequel to a previous track called, "Look at Us Now", it is an interesting eye that is cast to a despondent future when the Earth might not be such a clean place. When we come to "Glass Knight" we realise it is the kind of subject matter that gets folklorists out of bed in the morning. It retells an old Saffron Walden story about a night in glass armour who goes to save the villagers from the stare of a "basilisk" (that can turn people to stone). Some excellent retro chord progressions and a guitar pedal effect clearly chosen for it's futuristic haunting (a la Jeff Wayne's War of the Worlds) take us along to a new grim ending when the deed is done. It seems to hint at any number of things that might lead to a lack of thought be it social media, the news, youth culture; you pick it. A great rock centrepiece to hang the album on in concept and sound.
This album is exceptional. Burnell wears his influences on his sleeves, but these sleeves are actually bracers that are so powerful he can deflect arrows with them. Nerdy but not childish it is a harkening to a musical universe which is part fantasy and sci-fi, fairytale and modernity, and rarely do we find something so surprisingly aligned with a large number of our interests yet more than successful in execution, scope and creativity. Astonishingly put together and conceived there is a lot we haven't said, so we recommend that you go out and buy this one, Burnell's album bristles with the aura of a disc that should win awards this year.
The Glass Knight was launched at Fairport's Cropredy Convention on August 11th, and is available from all good stockists, though we often encourage to purchase from the artist themselves. Joshua Burnell's store is here.
There are several tour dates coming up, check out the website here for more information.