Like the thunderous hooves of an approaching stampede, Birds and Beasts' second album is a groove-filled, thumping and purposeful sophomore album which puts it's classic rock expertise to very good use.
Album Launch Date: 23/10/21
If you have been living in a cave for the past few years, then chances are, (without you realising) you have had a song or two written about you by a band from the sunny uplands of West Yorkshire. This will not be due to your lack of up-to-date news about youth slang, or your dislike of music post 1982, but it might be because you are a bear. Let us explain.
The Huddersfield-based band "Birds and Beasts" are the duo of Anna and Leo Brazil who had an epiphany about nature and our relationship with it. By looking at the behaviour and lives of animals, they combine the daily struggles of being an ant (for example) with imagery and situations we recognise as part of being human too. This natural communion has served them well on their previous offering, "Entwined" and now, after returning from that shady glen, their second album is out called "Kozmik Disko".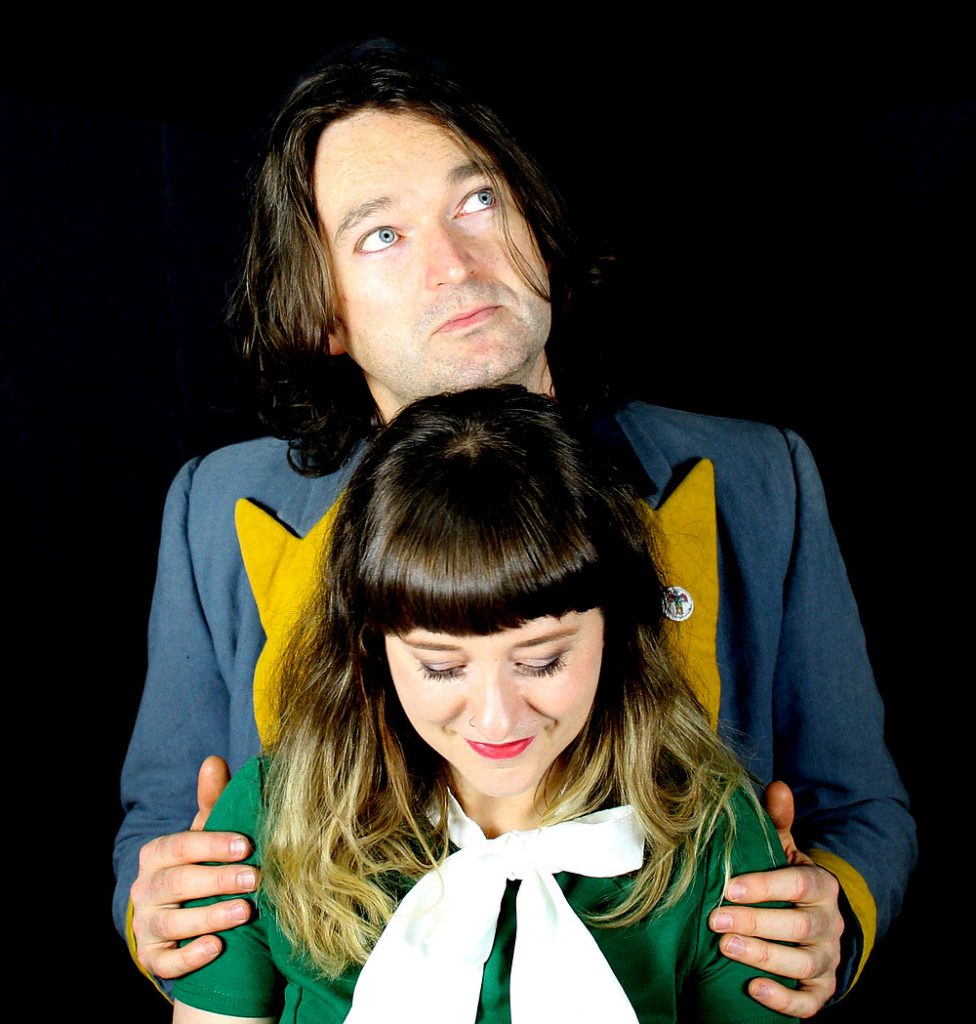 There is a temptation for us of a certain age (or with children) to have apocalyptic visions of a rave style "Baa Baa Black Ship" or a Hard House version of "Nellie the Elephant" while a DJ plays sped-up samples from a BBC Wildlife documentary (I am almost certain that second track exists and I have danced to it). Thankfully, nothing could be further from the truth as "Birds and Beast" carefully knit a strikingly sharp cardigan which has shades of commentary, wry humour and great sounds, as a well-constructed work that does not take short cuts. It's mastering at Abbey Road Studios have put a real magnetic luster on the already fine contents.
Take track 4 "The Bloat", for example. Here is a song about warring hippos in direct confrontation of a watering hole. A watery layer of classic rock, some chunky riffs and jazz undertones the scene plays out like one of those old film brawls with flailing arms and accusations calling out over the top. Think of the Barn Fight from "Seven Brides for Seven Brothers" but instead taking place in a 1970s Discotek. The vocals compliment each other well, there is a little kick of a pace and the song is an example, as many are on the album, of the artists' versatility. Much like the Cape Buffalo, a thoughtful exploration of one's partnership can suddenly turn, the track snakes in one direction and then finds a new emotion and beat, Before you know it you have been a lead in to a music genre that has been skillfully smuggled and blended in.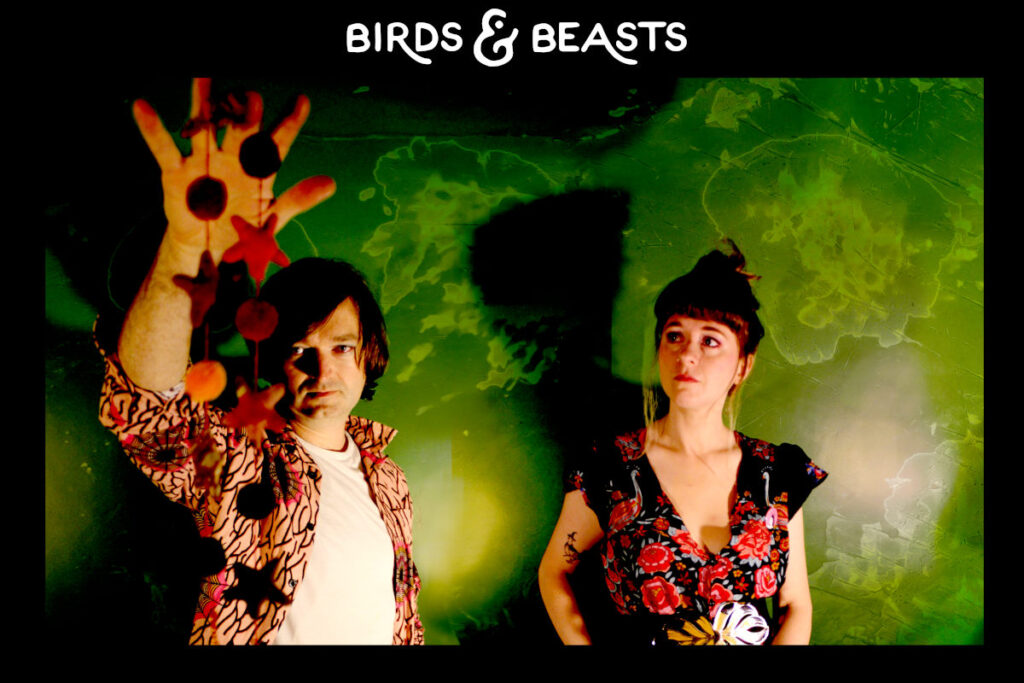 "The Current" tells of a shark and it's electrical impulses that lead it to food, friends and family. Like the strong guitars of Heart's "Barracuda" (also another shark, of course), the song has a strong beating heart where the two guitar tracks interact which pushes it on. Clean guitars throughout and a nicely light drum compliment the upbeat glow of the singers' voices. It warms the hands and feet like a gentle, coal fire. A fine example of classic rock, "The Current" takes a concise approach to describing the creature as it feels around the busy waters much like the electric anticipation of a live concert.
"The Day I was Born" is even more radiant describing the sweeter side of love alongside the intoxicating role of the honey bee. More than ready to jump into a soft shoe shuffle, the track is full of platitudes such as, "I am yours, body and soul". The honey bee here is chosen from birth to "marry" the Queen bee, and the human subject comparatively is more than smitten and in love. The sense of all life being preordained and the subject being strongly carried by the waves of fate presides through the number. While we listen there are the bouncy sensibilities of 60s boy bands powdered with the pollen of 80s new wave and rock as those awesome brief synth interludes put their head over the parapets. Colourful and joyous, the track grabs you like a rainbow bulldog clip and refuses to let go. Wherever Birds and Beasts travel through or end up at with their songs there are some extremely catchy segments and turns of phrase that indicate some well-placed confidence in the songwriting department.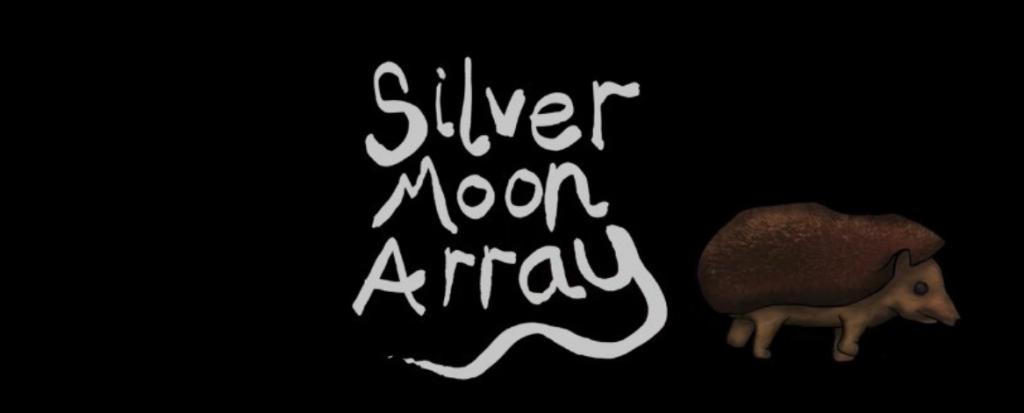 The joy of the album is that there are obvious and easy choices taken here, the songs are written well enough to take a pummeling even by an individual with no knowledge of the natural world because the human factor is equally recognisable and celebrated alongside. For every eloping couple there is the song, "Wolfpack" about two wolves leaving the pack to start a new life; for every hero there is "Keep Walking" the ant who sacrifices communication and closeness with the rest of the hive in order to save them; and if that's not analogous enough we get "Deep Down", a scorpion's tireless search to find a mate. True, there is a lot about love here, but not once do you have to sit down to dull the nausea. There is all sorts of love: obsessive love, romantic love, love through duty and the songwriters give each a proper examination in the light of their watchful eyes. It helps that everything from the album cover artwork (designed by the band), to the off-beat, bright, DIY style to the music videos add oodles of charm; no scrap that, noodles of charm all hugging together in an instant ramen cup.
One of our favourites from the album has to be "Silver Moon Array" where a hedgehog awakes a little early (mid) hibernation and does not recognise the world he has stepped into. Incredibly atmospheric, you feel a shiver as the snow comes and the hedgehog's vision of stretches of grass is replaced by concrete. The duos' vocals dance together with a good harmony with Anna taking the lead adding a great sadness underneath the jangly melody and tinged with an almost Caribbean keyboard backing track. The accompanying video (see below) just adds to the scene and tugs the heart chords.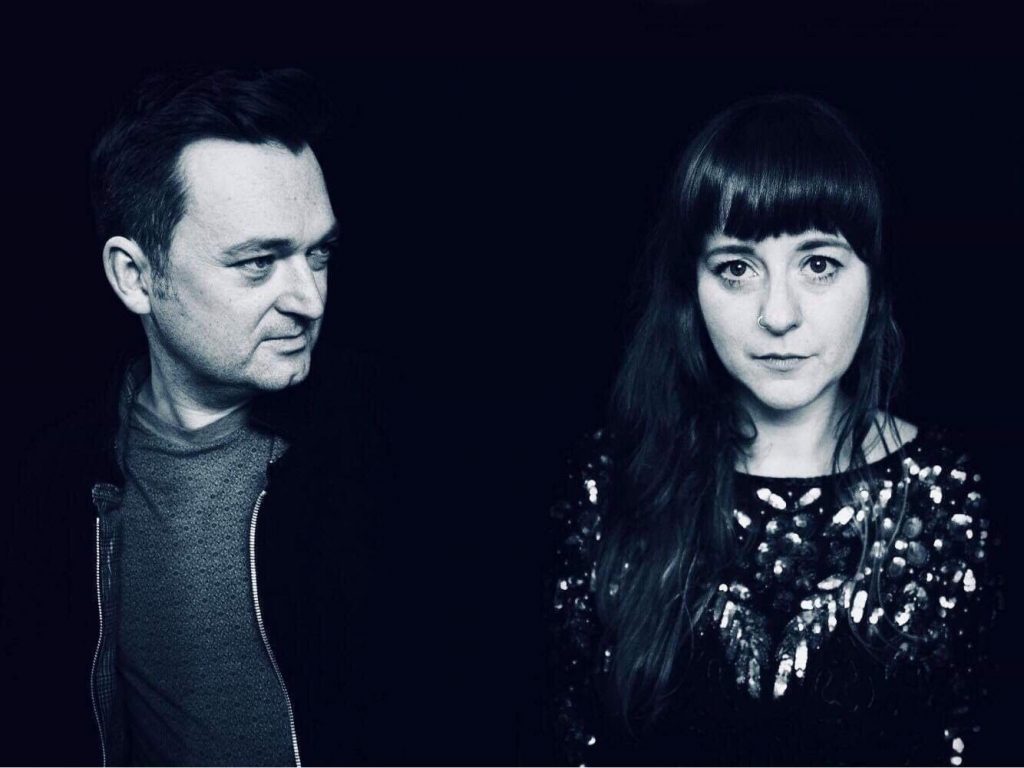 In case you hadn't guessed, we strongly recommend "Birds and Beasts". Their new album is a tight work that is informed by, but also extremely generous with it's genre influences. It is an original series of tracks that pays its respects to animals without dressing them up in top hats and dinner jackets. Evocative and confident, the "Birds and Beasts" second album is an essential purchase for those with a hankering for unabashedly classic rock with an intriguing central premise that goes a long, long way.
Birds and the Beasts are launching their album tour, starting at the Laurence Batley Theatre in Huddersfield (supported by Dan Healey) on 23rd October, and then are going outward to other great venues, check out the details here.

The album is available from all good stockists, we recommend you purchase from the band directly here.