Russo's album is a brighter, more focused affair that lets the positive rays of growth bring more optimism to her delightfully individual music.
To Be Released: Late November 2020
Gathering her ideas from the characterful stream of her mind and hewing a sound from the knotty avant-garde folk tree, Lizabett Russo continues a work very much her own with more integration of her core ideas around nature, personal anxiety and politics. With "While I Sit and Watch This Tree" it also feels that Russo is letting the background sing as much as her own interesting, searching voice.
"While I Sit and Watch This Tree" sees Russo (classical guitar, charango) joined by the musicianship of Graeme Stephen (electric guitar, loops/effects, piano), Oene van Geel (cello, viola, percussion), Udo Dermadt (various percussion, clay pot). Interestingly, the album itself is being released by not-for-proft charity, "Last Night from Glasgow" which strives to provide artists, "fair remuneration for their work" and is funded by patrons. They have some enticing options for supporters and if this piques the reader's interest, is well worth a look at, (https://www.lastnightfromglasgow.com/).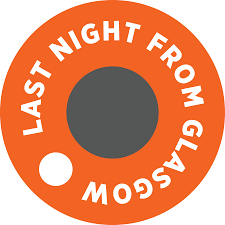 Lizabett Russo is a Romanian-born (now Scotland-settled) artist with wide-ranging vocals that can swing around a point like a pencil in a metal compass, pleasantly drawing patterns only she can see. It has always seemed to us that Russo's signature style could be how she musically captures the "meeting of her thoughts" within a song. The joy in this is when she begins with one idea there is often no certainty about where this will end up in terms of style, beat and genre. When these shifts happen her ideas clash in a great auditory drama and the song becomes something else altogether; jazz moves to folk, to expansive poetry and far beyond. Therefore, it is rare that Russo's music is a steady-paced jog in the countryside, it is more akin to orienteering upon a craggy rock face with various dashing and walking speeds, the wonder of finding the puzzle, and wading through water while the sun bakes your muddy jersey.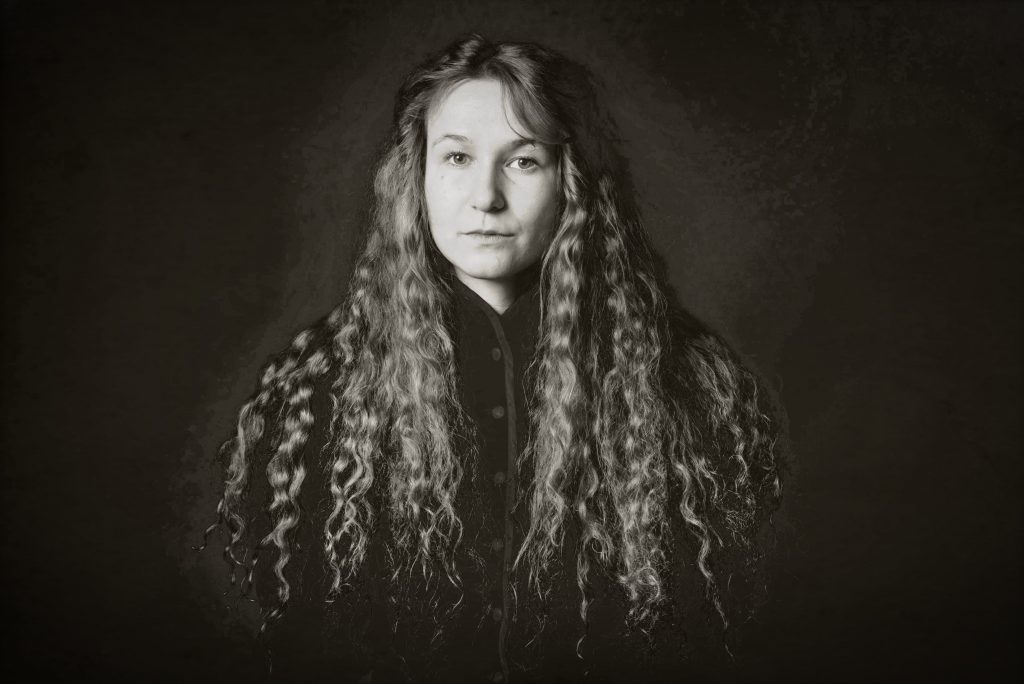 "While I Sit and Watch This Tree" continues this stylistic motif in parts (and Russo's great voice endures) but this time there feels more like a greater continuity to the tracks and it's cognitive, political and natural folk music is layered around a vision which is more optimistic, and probably less mystifying than her previous works. What do we feel about the songs?
"Two Hands Together" is the musical fusion of a union rally call stretched across the drums of a shamanistic greeting. The song asks for the listener to "get up and fight, get up and see what is there to see beyond the horizon" as it calls the "brother" and "sister" to action. The hands clap and the spirit of rebellion splashes up onto the jungle raft as it moves along. It is a song about the destruction of the rainforest in Ecuadar,and in character it feels much like the protest is coming from "within"the trees and the cultures of the area. Atmospheric and spiritual, it appeals to the senses with it's peaceful yet pleading message.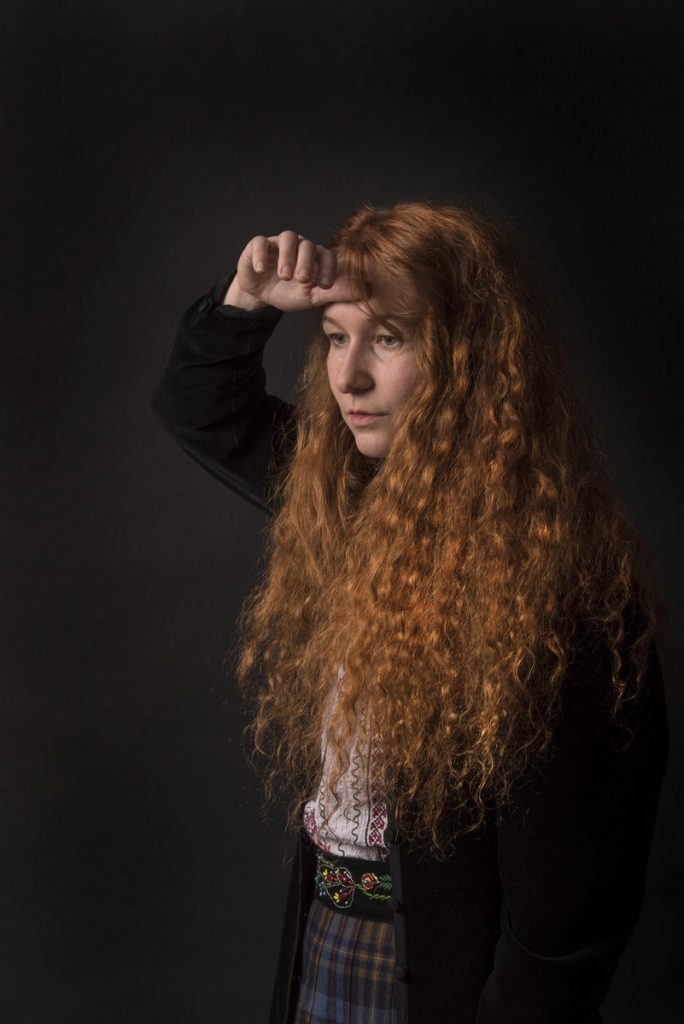 The track "I Was Young When I Left Home", is as nostalgic and delicately skipping a track as you might find from the young artist. It's a moody assortment of piano and jingly percussion which begins like the building bustle of an Alpaca textile stall in the morning. As it starts the track's colours glow and Russo's ideas firmly greet each other in a busy kind of joy. By the second half, it is a track that has ascended like red vapour from a heavenly candle, flickering for a moment in the mind. It seems to play like a contrast between her life now and from her past. Russo paints not an unhappy picture of her youth, but with the contrasting styles of the track you wonder if she considers her current creative life akin to spiritual enlightenment, as she has noted previously that music is not considered a profession in Romania and more a "hobby". Whatever it's intention, the song presents two distinct and interesting sides of Russo's character.
"Depending" is a song like an anagogic spray of glitter and lights crackling in the heavy, damp air. It starts brimming with Russo's echoing vocals portraying a contented inner voice with some solid, earthy strings backing this up. Much like Heraclitis' famous wisdom, "No man ever steps in the same river twice, for it's not the same river and he's not the same man." Russo explores virtue and time within one of her more simply structured songs on the disc. With a clear message and voice that sounds like it hovers over swarms of heady springtime bees. It is a nice entry among many.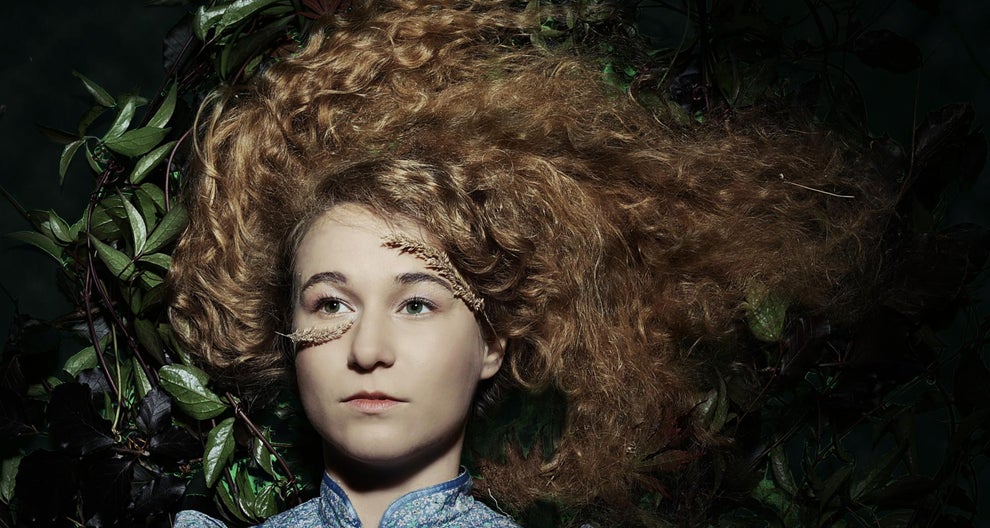 Russo's cover (her only one here) of "The Water is Wide" is also a welcome addition. Russo takes on a folkier track than usual and the results are a song of easy listening that sings lightly of transformation and joy. Voice and lyrics are still front and centre, but unlike other versions (such as Karla Bonoff's) it has both a stronger world feel, and both instrumentation (particularly the charango) and composition are more wedded to the elements of Nu-Folk. Russo gives us two co-existing ideas; one is her future character singing with a care-free confidence of a dilettante as she looks back at her migration. The second is the content of the song which hints at past Russo's worries about impending travel and starting a new life. It is a cheerful affair though and a worthwhile cover.

So with the latest offering from Lizabett Russo we get a sunny, idea-filled exploration of Russo's own beliefs and history. Her music reminds of the art of Scott Maismithi with it's sharp, bright colours showing the natural landscape like a musician's heart and soul in bloom. Moreso, it shows that Russo has much more to say about her life as well as ways to say it.
As the fourth album of Russo's catalogue, it is possibly the most joyfully introspective but also a perfect starting place for those new to her works so we recommend that you check it out.
For details of purchasing her album, have a look at Lizabett's website here, https://lizabettrusso.bigcartel.com/
Here is a preview of the album on Youtube:
Russo's live stream of her album launch is taking place on YouTube on 27th November, check it out here https://www.youtube.com/watch?v=ifPfprFRKKY