A self-assured album from Pledger, whose writing has clearly grown in skill. The lyrics are pleasingly concise, yet emotive and manage to capture other people's viewpoints very well. It always persuades, but sometimes astonishes.
Introduction to Album
Steve Pledger is back with "Somewhere Between" his second acoustic-offering that continues to move across the themes he established quite convincingly in his album "Striking Matches in the Wind." It is an album that continues to convey society and Steve's particular viewpoint on politics that is somewhat left of centre. This in mind, it seems that a lot of folk fans will be drawn to the disc regardless of political alignment as it is observant in a forthright but considered way which should garner respect from all corners. The issues at the heart of his album are understandable no matter the political alignment of the listener.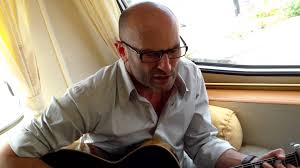 For example, on the album cover there is an image of white and red paint on the side of a boat. The paintwork is somewhat incomplete, there is a lack of certainty about the finished product. Like many folk musicians hearkening to human fears and worries, the image of sailing and travel is likened to uncertainty; here it would not be a stretch to consider that Pledger is thinking of the future of the UK. For the final track on the disc, "At he Last", he touches on this sentiment explicitly and leading up to this point throughout the album he considers some more specific issues, notably marginalisation ("Other"), free speech ("The Right to be Wrong"), and the personal effect of mining ("The Louisa Miner"). The music is all held  together by Pledger's attitude; if you have not heard Steve Pledger his sound is like a milky porridge mix. It is a staple, light and energy filled with fairly concise, relatively simple arrangements but also rustically sweet. I say his voice is porridge because there might be ways of making a mix of oats and milk at a Michelin-starred restaurant that would leave it unrecognisable as a working breakfast, but in doing so the factory-man's blend becomes something less. One could not begrudge Pledger for taking some new inspiration in times to come, but while he is making political, acoustic work his direct, concise manner of delivery suits the genre, and will be recognisable to audiences.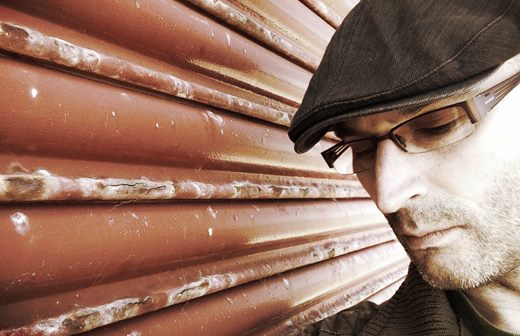 Songs
It is therefore a cohesive sound that runs throughout. "To Change the World" is Pledger starting his album with a lightly mocking dig at consumerism. Exceedingly airy and wandering it shows the singer at his most aware self, the one that is fused with his political self. The singer positions himself at odds with established ideology, slightly agitating and poking fun at some of the hypocrisies of the left, or maybe those on the right that proclaim they are interested in politics but are slipping as much in the machinations of the system as much as anyone. It doesn't really matter, he covers both bases and namedropping "Banksy" and "Che Guevara" does give the song some memorable comedy as well, we all know someone who is singing about. The musical arrangement comes together almost like a faux reggae inspired number which is quite self aware too. Whether in construction or incidental the track lampoons a lot of targets on it's way to your ear and serves the purpose that Steve seems to be saying throughout his work, that he is not above seeing the funny side to life. A good opening track whichever way you look at it.
"Lefty, wait your turn!" is a light touch song that contrasts by pulling some heavyweight names from elsewhere on the political spectrum (e.g. Rosa Parks and Luther King"). There is a call for change, perhaps Pledger is pointing to actions being louder than words, "the more we push the harder this boat rocks", and that the system itself will not bring about the change, "you don't get much change out of the bottom of a ballot box." The piano/organ is quite chirpy when it appears and Luka's Drinkwater's double bass brings a nice extra layer to the overall sound too. It all keeps pace, like a kick around with your mates in the back-yard or the familiar pub discussions you know you will have when you see your colleagues at the bar. The track is what you expect it to be which is no bad thing.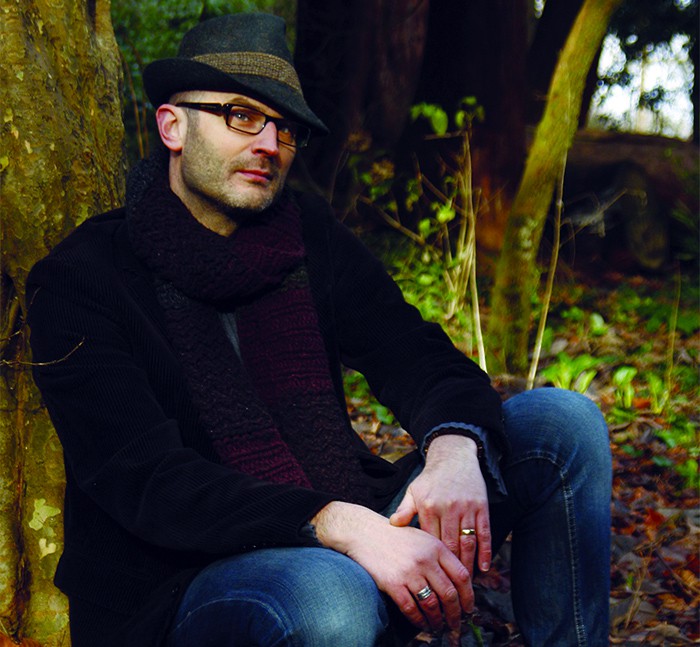 A couple of tracks that bring some poignancy are "The Louisa Miner" and "Other". Simplicity and conciseness in explanation are elements of Steve's work that appeal the most, though Steve's music is quite characterful with it. "The Louisa Miner" explores the risks of this way of life, the people that are taken from us, and the families that are undoubtedly drawn into the dangerous work in a different way. It's strength is that it provides a voice for the miner, exposing the necessity of what they are doing to themselves but also the need to provide for the family, "And if you want a home, Kids and a wife, Bread on the table, a little jam on your knife". There is a considered purity of language here. When considered alongside "To Change the World" we see that Pledger has clearly grown in his music writing style since the last album. He is taking on different points of views, different modes of speaking, and has now written in the voices of the subjects he is singing about. Pledger captures the sadness and the complexities quite beautifully here and this is a particular strength from this album.
"Other" is more of a blank canvas that waits for the audience to paint upon. It is a quietly reflective song with an (even) starker arrangement of instruments. As it plays it is somewhat like a cold, quiet thought or an amble down a misty glen. Tanya Allen's fiddle takes pleasure in it's restless unhappiness in the central character as the song explores identity, and whilst it does seemingly reference skin colour, "my soul would choose a body fair", the writer has intentionally created a stage here for different people to identify within and play their own parts. In truth it does not seem to seek to address any particular issue, e.g. race, sexuality, age, gender identity, and leaves this matter for the listener to make their own minds and personal links. It feels a bit different to many of the tracks on the album and is one of the best on here.
I am also particularly fond of "I spat fire." The lyrics are clever "illuminated beauty/vitriolic duty", the song is almost pop in it's catchiness, and the imagery within is a thing of inspiration, "the seasons, Lazarus, and darkness." It could be about a time in a tent, it could also be a creation myth. There is something rather smoky, quite engulfing about the track and I don't think it's just the Ledaig I have made a start on. Evocative and interesting it slightly mixes the practical memory with an almost transcendental subtext. The album finishes with "At the last" which (as mentioned) uses the familiar and comforting metaphor of the boat on a choppy sea to describe Pledger's feelings of uncertainty. It is uncertain about British society, people that kind of thing, "We chart our course, beyond the bow there lies, every fall and every rise we must withstand" but it also exhibits Pledger's hope that runs throughout the album like a vein of gold in earthy rock.


Conclusion
Steve Pledger takes the strengths of the acoustic genre and sharpens his political scalpel with it. I say scalpel rather than cleaver because there is a sense of care of what is being put in; the songs are not a mindless attack. You can tell that these things matter to him, it truly comes across in the song but there is an aura, a vapour of Pledger's open-mindedness, and he is self-aware as he clearly treads with humour and good nature. It feels like there is more variety here than "Striking Matches in the Wind." Even if there are probably fewer instances of recognisable chants (I am looking at you, "This Land is Poundland"), it doesn't really matter. Grounded in the world, speaking for people it's succinct and powerful manner gives it acoustic heart, heart that is unashamedly moved by a changing UK landscape. Fans of political folk will be sold, fans of the acoustic should also give this a gander. Steve Pledger is growing in power.
"Something Between" was launched on 7 Nov 2016. The best place to buy the album is on Steve's website here, priced £12.
The tour is still continuing too, check out details of where Steve will be playing here.
Check out a video of "Other" below!
I do not hold, or claim copyright for the pictures/links in the above post, they belong to their respective owners.