Breathlessly broad yet uniting; Pound's love letter to the European idea and its people touches the soul.
Released 8th May (Will Pound Lulubug Records).
Will Pound's Art's Council funded work is an unbridled joy filled with light and cheers from every corner of your favourite continental bar. Much like our favourite A L'Imaige Nostre-Dame in Brussels, it is classic in its appeal and with grace contains a strong selection of beers (sets) to warrant it's reputation amongst those that stop to admire the decor.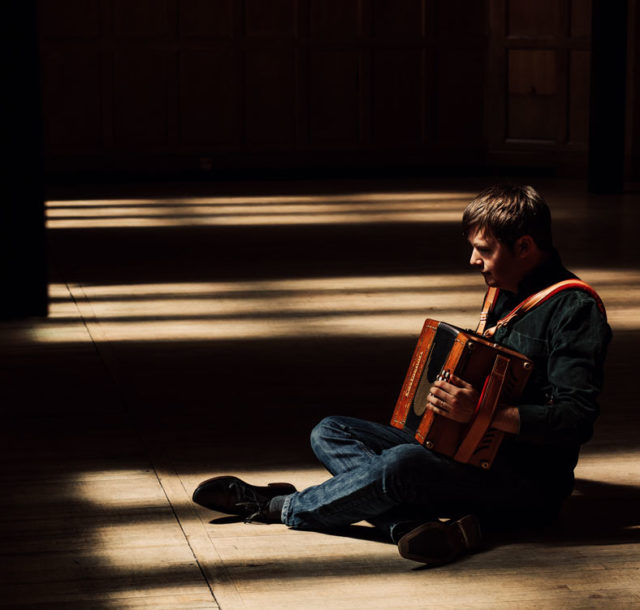 More like The World's Fair then your local continental market, Pound et al. make the call which brings all the winds of the Continent here and somewhere in its veins it carries a regal (but not austere) character that sets the mind racing. It is unashamedly a political album in the sense that the intention of the artist seems to be to showcase the strength of unity of the EU and the commonality of the musical identities throughout Europe. It accomplishes this by not just highlighting Pound's own harmonica and melodeon skills (which are considerable) but several other talents are taking part such as Zhivko Zhelev (Dobrudja State Folk Ensemble), Dame Evelyn Glennie, Patsy Reid and Jenn Butterworth amongst many others. It is up to the listener if they wish to bring politics into reviews, but it seems a disservice to brush over Pound's vision as just a collection of technical sets that have sprung up independent of each other. In the booklet there is a written ode to our European brethren who came to our shores and the contribution they have given, the values and peculiarities they have adopted and Pound sees their value alongside the Countries he reveals in their musical mastery.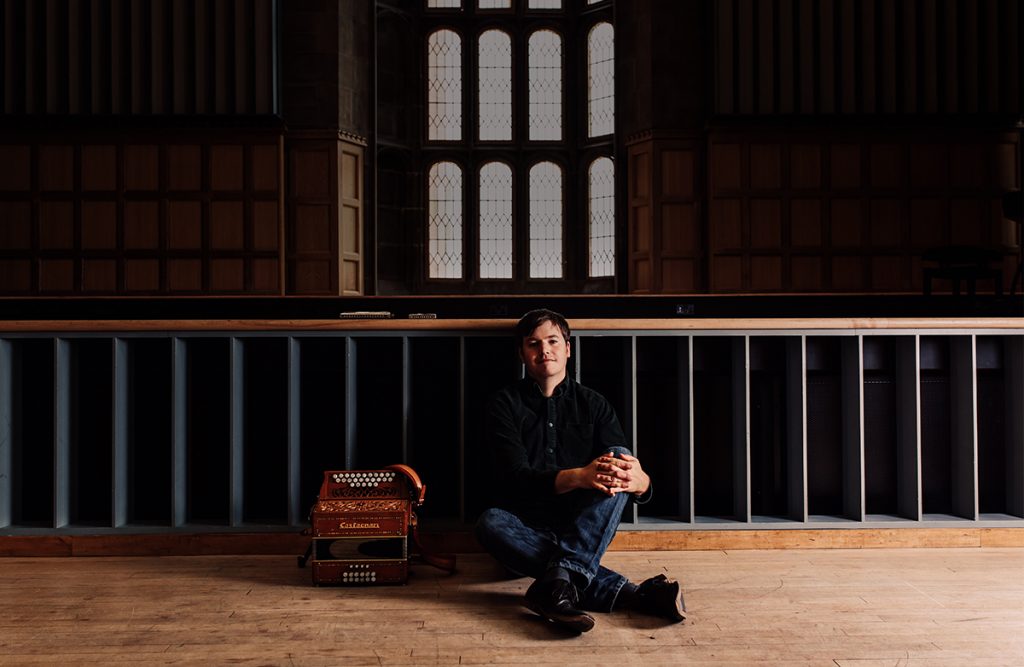 Pound takes the styles and tunes of 27 EU member states he has researched and weaves them into a fine tapestry (like those 15th Century Netherland wonders) that starts from the sense of familiarity and builds on this until the tunes become etched in your ears. There is a lot we like here. One of our favourite sets on the album is Kaap'ren Varen/El Candil (Netherlands/Spain). The first sounds like a wild boar frolicking in the undergrowth of a national park, it twists and turns and occasionally puts his head above the roots to watch you with his dark eyes. Used as a children's song it has a melodic hook which doesn't so much grab as clasps you with both hands in welcome. As we get to the second part of the set, things get a little brighter, a bit like stepping on a folk revolving platform the tune reflects light all round like a European disco ball. Jenn Butterworth's guitar chases like a surreptitious, impromptu dance in the amongst the Spanish trees. A great number.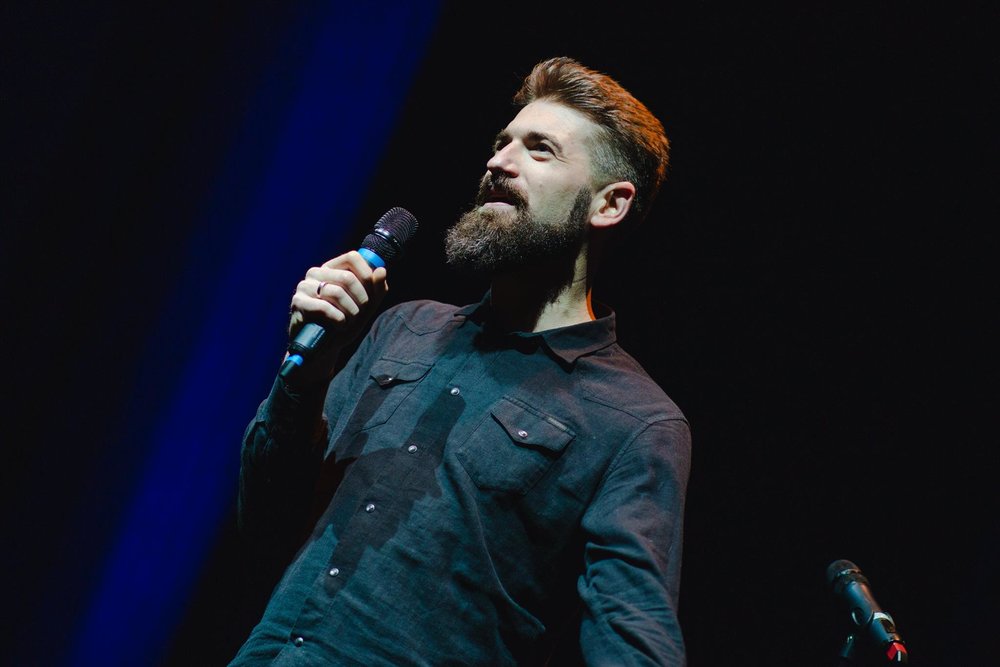 We also recommend Krakowiak/Ellin Polkka (Poland/Finland) as a spinning show of grandeur. Intensive harmonica combines with crisp guitars and sporadic, sweet violin. Linking to the Finland track with a tale of migration the tune becomes more bombastic like a bevy of white swans just beginning to take flight. Characterful and suave it chases you whilst dressed in one fine tuxedo. The second half is in particular a toe-tapping smile and shuffle that would not be out of place in the late moments of the folk festival tent as your family whirls around you in tired happiness. Full of hammering instruments and the bullet-speed spoken word (from Polish poet, Bohdan Piasecki) it pleases, and in it's urgency it seems to captivates from all angles. The Malta/Estonia track is no less intricate, especially with mind boggling notation on the accordion. Starting as something slower and more familiar it morphs into a free-reed bonanza as it progresses onward and upward. The Greece/Cyprus track is similarly note heavy and a technical joy in a fascinating set which is somehow both positive and somewhat despondent in the same breath, however you want to open your ears to it.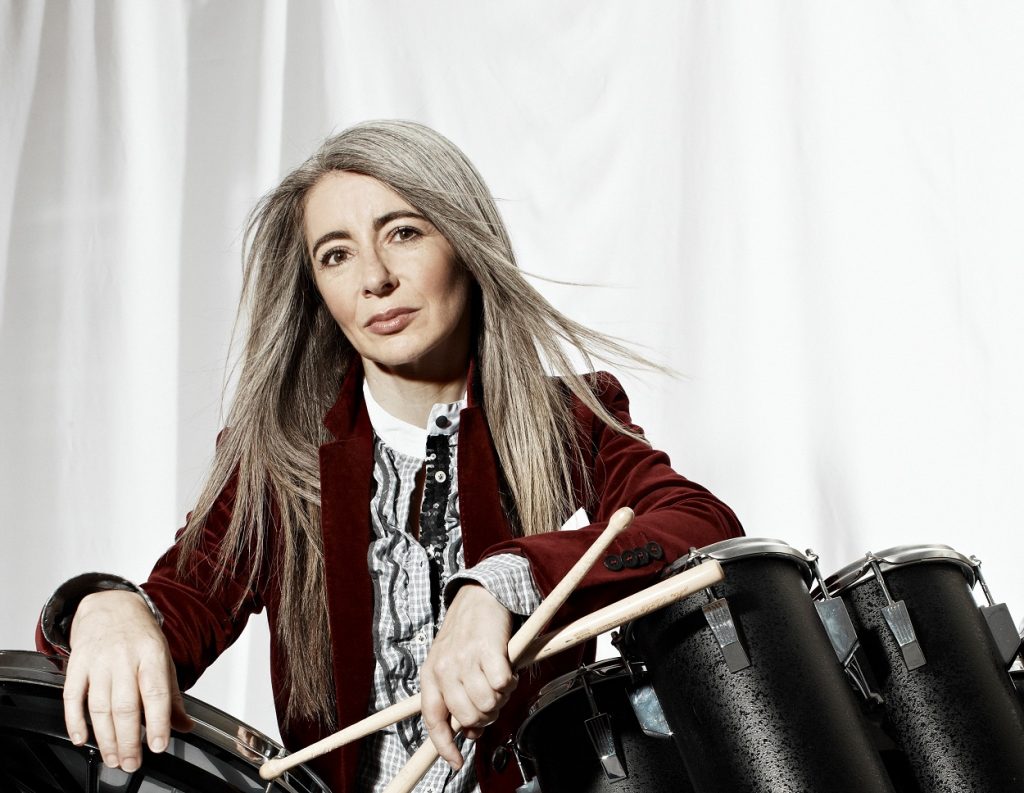 Like a man running from a duel down the back alleys of Bucharest, Romania/Bulgaria is a percussion-led, clattering, happy little romp that then explodes into a historical fantasy with a longboat's crew moving in time as the drums get louder and the oars pull. In the moment of the track the exquisite, adroit percussion of Eveleyn Glennie seems unmatched in the cosmos. Pound's harmonica dances alongside in a way that is both light and intricate, a fine addition to the tracks within.
There is plenty here as well; 14 sets of two tunes is generosity, joy and warmth that continues to be memorable long when after the CD laser has stopped. We got swept up in the purpose and the celebration, maybe not everyone will; but we cannot think of anyone in their right mind who could not at the smallest absolute least, appreciate the very fine production and mixing that has been done here (Andie Thompson), each instrument really is an actor in the play at the Vienna State Opera.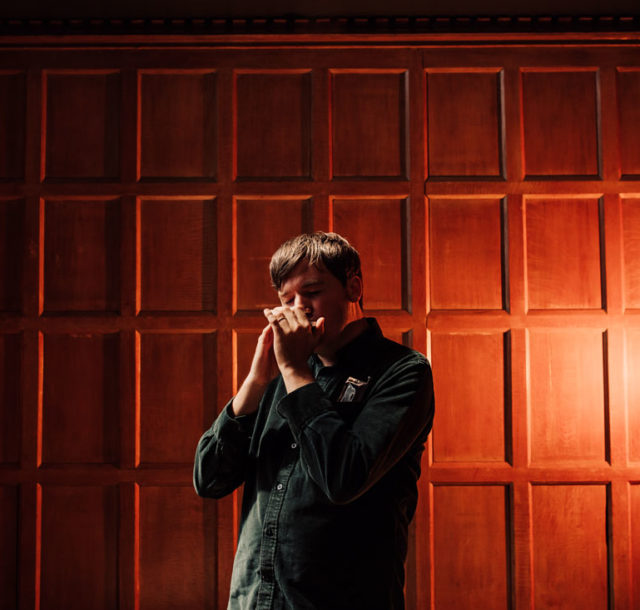 In case you couldn't tell, we were keen on this album. The year is still relatively young, but for us, this is most likely the best album we have heard so far. Pound's own performance is stellar, his guests are so fresh and green they are positively hacking bamboo shoots in the China wetlands, and the breadth of songs is fantastic. Importantly, the depth and clarity from the sound engineering make everything sound exactly as it should, bravo.
Will Pound's tour is on hiatus due to the Coronavirus epidemic, we recommend keeping an eye on his website at www.willpound.com.
Will Pound's album can be purchased from a number of stockists, we recommend to purchase from Bandcamp here https://willpound.bandcamp.com/releases.
If your interest is piqued then check out the sample video below:
NOTE: We do not claim or imply ownership over the photos used in this article. If we have been unable to credit you, then please contact us in order to reference you properly at reviewer@folk-phenomena.co.uk .