Time moves on and once again we return to Village Folk in Chellaston to see what folk wonders are in store at the Lawns Hotel.
For those not yet acquainted in South Derbyshire, Village Folk is a consistently welcoming, entertaining and inclusive folk-gig night that takes place once a month. Without fail they attract big, successful modern and classic folk artists who always get a friendly embrace. Over the years they have managed to tempt the likes of Martin Carthy, The Dovetail Trio, Ninebarrow and Geoff Lakeman to the mix; long may they continue to do the great things they do. Check them out at www.villagefolk.org.uk
We managed to pop down the long road from Sheffield to see the wonders-of Yorkshire-by-way-of-Wales-and-Beirut, the "Trials of Cato" as they make their first appearance here. The Trials of Cato is made up of the trio of Robin Jones (mandolin, tenor banjo, vocals), William Addison (irish bouzouki, vocals) and Tomos Williams (guitar and vocals).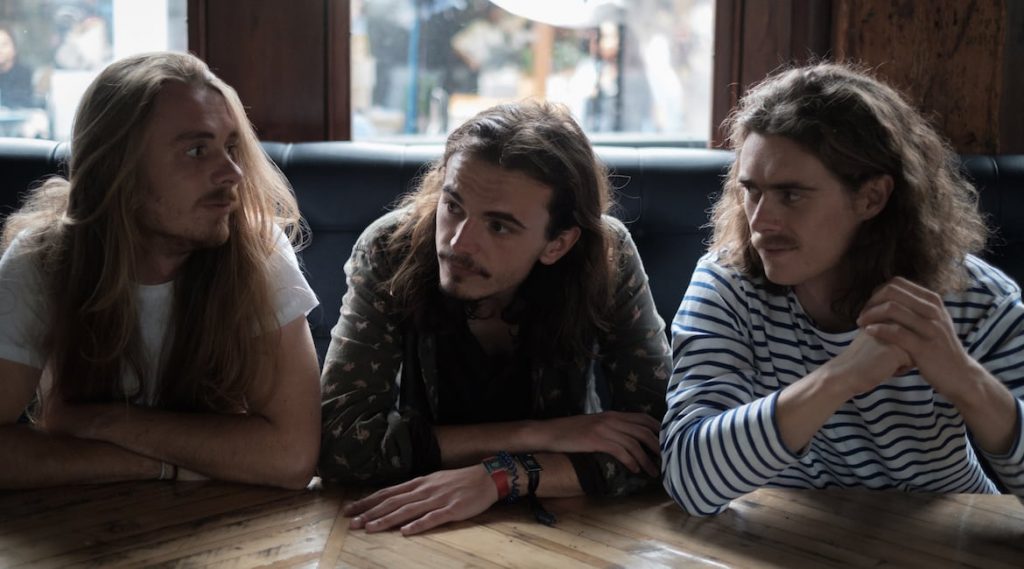 As the gig starts, the band have a glint in their eye as they tell us about how miserable they made their old landlord (Cato) and how this came to be their name. No, it is not some kind of historical, Britain-shattering court battle or a moral quandary a brave Spanish knight might have had around his true love or his duty as a soldier, but it still entertains massively.
How can we describe The Trials of Cato? Well we have already made a start, by calling them "Welsh Folk Heralds" in the title of this post. They are indeed as their set includes almost never-heard folk ballads such as a version of "Haf", which they describe as a "garden song". This song is like a child dancing around a maypole or a relaxed glance into a sun-drenched vineyard. Their set comes to life as it conjures all the very best memories and impressions of the summer festival season. Hearing this at the height of the sun will be a very good pleasure indeed.
On listening you notice that the clarity of their instrumentation playing is dazzling. The closest thing I can compare their determination and energy to is that of a band of geese feasting on a freshly opened packet of crackers. You notice this particularly on the uplifting tracks such as the soul-raising set "Difyrrwch" where the performance winds and builds like a rising minaret or "Kadisha" that makes the feet move in ways most unexpected yet natural.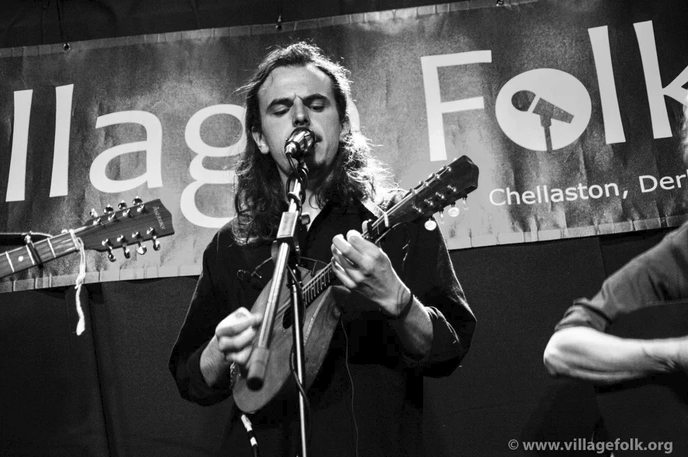 The Trials of Cato don't stop at these sugar-rush classic folk tunes though, there are some slower and more political moments. "These are the things" casts a wayward eye that purposely does not settle (it was noted by the band that this was their "general protest song"). They are right to say this, it does have an almost Monty Pythonish ability to protest in every way possible without actually saying what has put a bee in their bonnet. This is just a light jab though as it is a rousing song and it's generality is a good sign, it means everyone will be able to project their annoyance be it at politics or the flavours of Walkers Crisps and this song should provide a good amount of catharsis. This protect is double-downed on with their version of "Tom Paine's Bones", a rally for standing up for what is right and to not be afraid of bringing the revolution.
From seeing these three cavaliers live we are under little doubt that the hype surrounding "The Trials of Cato" is totally justified. They are as fresh as newly cut grass bringing to the folk table a little magic and inventiveness. The seeds have been sown, their time in the sun is now and harvest is a long time off yet.
Check out more at "The Trials of Cato" website about their excellent "Hide and Hair" album https://thetrialsofcato.com/ . If you can get to see them they have many, many more tour dates. We recommend you put down that real ale at home and get yourself to a venue for a fresh, hand-pumped beer and a chance to see some new stars in the constellation of folk. https://thetrialsofcato.com/live/