Dimbleby successfully reflects a range of feelings and emotions in a decent and also unconventional album that has captured her mind's eye.
Introduction
Armed without folk instruments as such but with the creative sense of the oldest instrument there is, the voice, Kate Dimbleby explores a musical sound that is more akin to a hawk flying through a tailwind than an acapella dawn chorus that the title Songbirds" first seems to presents to us. The reason is that the dawn chorus is somewhat familiar to people, it is a light awakening and a commonplace universal sound, and Kate Dimbleby's album in contrast  is quite gutsy and makes choices that you might not really come to expect when you put the CD in. This is no bad thing though and this flying hunter's confidence to individuate is at cirrostratus heights as she flies onward, but she is not alone.
Taking some inspiration and support from Bobby McFerrin from New York, she has chosen a hybrid of voice, technology and loop to pretty much "sing with herself". It is mixed incredibly well giving the album an air of informality and improvisation with it's special parliament of voices expressing what she says herself is, "the first [album] which I can regard as entirely me." Much of the inspiration for the tracks comes from a sense of being "frightened" and taken out of her comfort zone in London and on to Vancouver Island. Swapping urban sprawl and nouse for the wilderness and quietm we hear the theme of uncertainty and fear permeating a few parts of the album. It is fully expressed and realised in the final track, "Song For a Hill", but along the way it makes a few proud steps in other directions too, not all doom and gloom.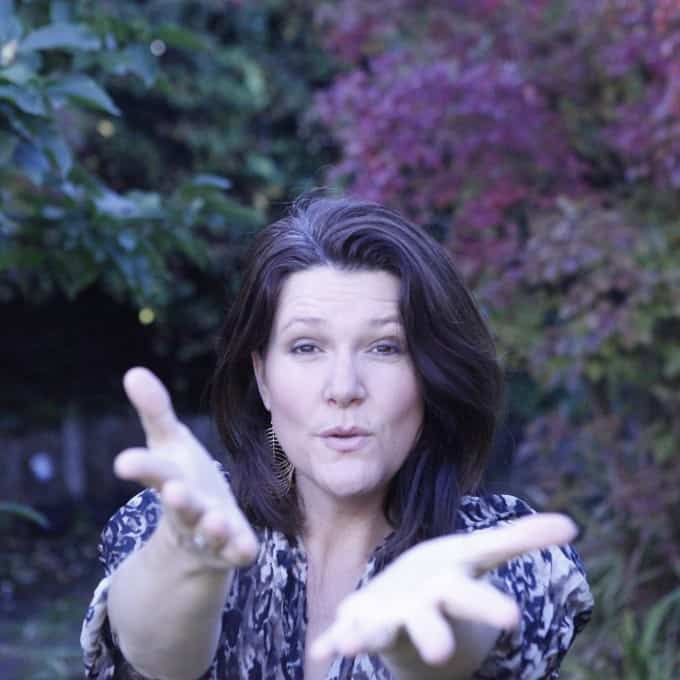 Not just showy confidence, she is also keeping another kind of confidence about the content. Indeed the smile on her face on the artwork cover doesn't really give anything away, you might in fact be inclined to think she will sing about lost love in the hills or some folk ballad about an ancient trades, but in a thoughtful twist she becomes more like Edward Scissorhands, cutting hedges into giant hands and such-like whilst subverting sing-songwriter suburbia. The album holds together well despite the uncertainty and inconsistency this could bring to proceedings through experimentation and a part of this will be the sensitivity in which the work has been handled. This desire for breaking from what is expected of her does fit the profile of Folkstock Records who celebrate a rich array of women's voices. As an independent record company who can appreciate and encourage the strength of female creativity, it certainly feels like the artist has been able to make a good match and maintain a lot of creative control over the content. This is all good, but what about the songs?

Songs
"Happy" (number 3) is a great track, whichever way you cut it. Somewhat psychedelic, somewhat funk and gospel, it is a fun, unbridled expression of energy and laughter. Like a cat dancing around when food is put in his bowl, it's an unapologetic and relatively short experimentation into the simpler side of joy. As the warm feeling itself there is a bit of a (good) rawness here, and serves as one of the better "spontaneous" songs on the album. "Musical boxes", Dimbleby's song about individualism and non-judgement, is probably the most fully realised and polished on the disc. Released as a single at the beginning of February it impresses with it's backing track of slightly muted claps and a few orbiting layers of voice all coming together in a reflective, positive wave. If it were a character, it sounds like a very wise person indeed (or perhaps some kind of thoughtful tree). It feels accomplished, complete and is a good example track for the artist.
"Whatever" (track 7) is another foray into the light. It's "mmbops" make you think of a barbershop quartet but it is different in that it takes it's time; sometimes it keeps pace, sometimes it slows to relish what can only be described as the elation emanating between words. Her voice(s) are sunshine like a hot day on the sidewalk in New York city or the feeling of the breeze as it rustles vertically through the spring trees. All-in-all another highlight on the album that grabs the attention. "Love can be easy" is like a lullaby on the coast. You feel a gentle contentment and enjoyment of life, Dimbleby is riding a spark of inspiration as she sits in the middle of the scene with events moving around like a slow carousel. Constructed in a carefree moment, it is the holiday feeling with your responsibilities being distant and out of sight and your family being close. Dimbleby's voice is gentle and assuring on this song and it works.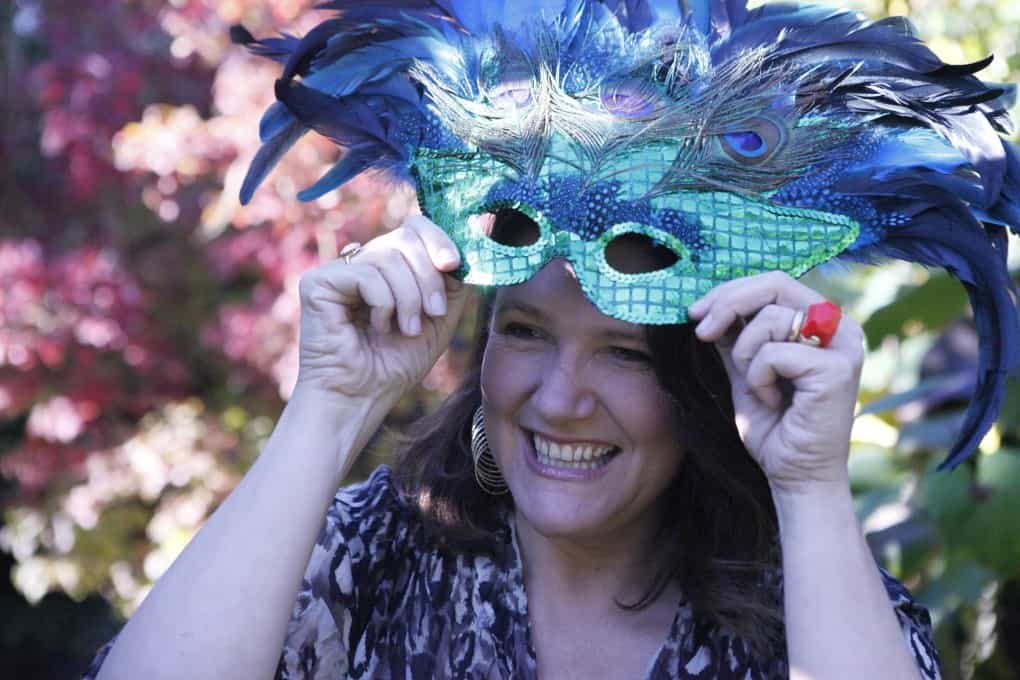 "These Things, they will come" is probably the mirror image of "Whatever." The sun-drenched hues of that song are drained away here as Dimbleby instead wanders a track of introspective blues, perhaps with the exhaustion you feel when the sun burns too much. This makes sense as Dimbleby points it out as a song about pain, loss of identity and joy; inside it is limbo, a disconnection you might get in a deep depression that calls for a soul searching you cannot muster the energy for. The doctor, her sister are telling her the same thing about time being the healer, but the words do not seem to penetrate; the song continues, it's lamenting chorus of voices click their fingers and the singer sees no end in sight. It sounds very personal, and resonates more than mere feelings that hint at seismic life and perspective changes. As a tune it reminds of the heights of worry being as a brick wall. Whilst simple in appearance, the mortared stones can encase the liveliest of spirits and sap the sense of life from a situation. "Song for a Hill" is like this too, but rather more of an abstract, environmental assault on the senses. A bit trip-hop, it sounds like Portishead having a quiet moment and retreating from the city only to end up in a chilling woodland glen. Dimbelby's voice in this track is like a vine wrapping around a twisted willow or a crocodile pulling it's prey into the marsh, it is in the background and springs out when you focus on it. Bellowing water and dripping fire it is quite the fascinating number and towards the end the track it makes you think of a person whose taken a slip in the Peak District, with it's deathly ebb and other-worldliness as someone's life hangs in the balance. The darkest of the material here, it's restrained arrangement  is very good you might picture it at a pivotal or sad part of a northern drama on television.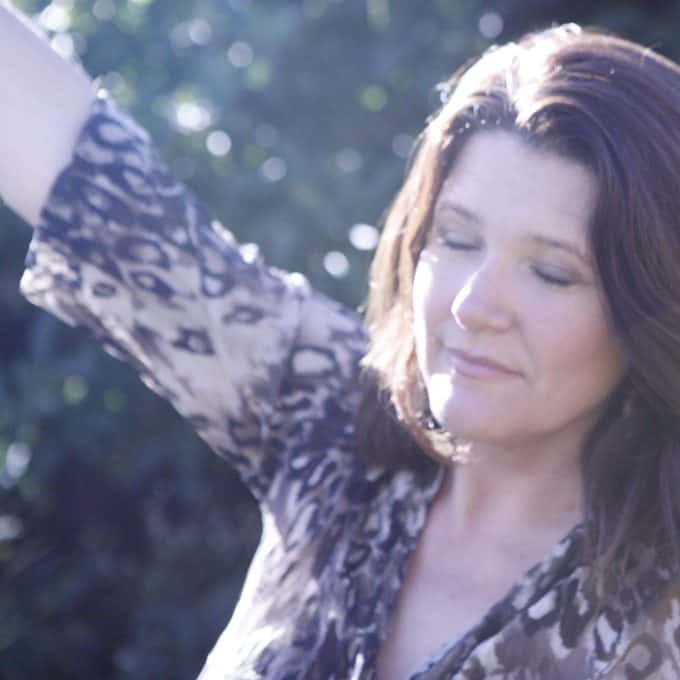 You can tell that she has run free here, she does not have the musician's unquenched thirst for epic instrumental solos (as there are hardly any instruments), and she seems to be finishing the songs earlier than you might think, opting for economy of message. It is probably a wise, instinctive choice though and has the bonus of showing she has expressed her creativity without becoming self-indulgent. Such as with an album of these idiosyncrasies, it would be nigh impossible to personally connect with each song that you listen to and there were a couple of tracks that did not spark my senses. "Harder than you think" is actually pretty good for a spontaneous walking song, but as an experiment seems more of a miss than a hit for me. "At our best" likewise captures the spirit of a marching song and rolls with some inspiration, but feels much longer than the one minute duration, horses for courses and all that.
As mentioned previously, there is some nice production and a lot of distance is made from Dimbleby's voice that give it some distinct and interesting sonic layering throughout the album. Fairly unconventional in presentation it is like the film "Inside Out" with it's collection of imprints, emotions and thoughts that are snatched from the air and made manifest. There is something individual about each track and even if listeners are not fans of the acappella form, they should exercise patience and listen closely as there are few preconceptions that can fully prepare for the contents within. There are a few gems of personal experience that are passed in our direction here and Dimbleby has a charm and honesty that radiates throughout the work.
Kate is appearing at a few places, the album launched on 2nd March, check here for further details, and go to Folkstock Records site to order a CD here for £10
Check out Folkstock's website for some of the other artists they support, here.