Photos by Redwood Photography

2019 is with us, and with it comes the next wheel of folk that propels it's artists up and into the sun for the year to come.
First in our more regular series of album reviews we would like to cast our eye over a new pairing of Ruth Notman & Sam Kelly with their first album together, "Changeable Heart."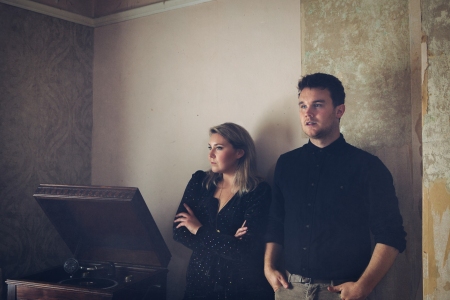 We admit to not hearing much from Ruth Notman's previous albums, "Threads" and "The Life of Lilly" but what we have heard has certainly sounded like the sweet song of Summer or the light and joy of a meadow. In the case of Sam Kelly, our senses are often assaulted by the happy-go-lucky yet stalwart and professional folk sound that he brings to his albums and have high hopes indeed. It is almost like he is the subject of one of those trad songs about a mischievous guy who turns the hay with a wink and a smile. So with this pairing there is the strong possibility that we might see a new dynamic, some new shades of the folk artist palette hitherto unheard from these two.
What emerges from this meeting of minds is primarily an album of distilled romantic attraction interspersed with small flashes of the darker facets of love. After all there are a few numbers about gestures of love such as the knotted excitement of proposal such as "Bold Fisherman" or in the "Sweet Lass of Richmond Hill" but there is more than just this. There might be a song about working for family love but with the caveat of the loss of a childhood (School Days Over), the comical and lusty bawdiness of "The Cunning Cobbler" or a hope for a loving future in their cover of, "The Island." (Paul Brady) as well. Overall though, it is a work about joy and intense emotion (think of a bird of paradise in a love dance) and the album cover shows this with the stirrings in the chest being illustrated by the warmth of flowers bursting within the heart.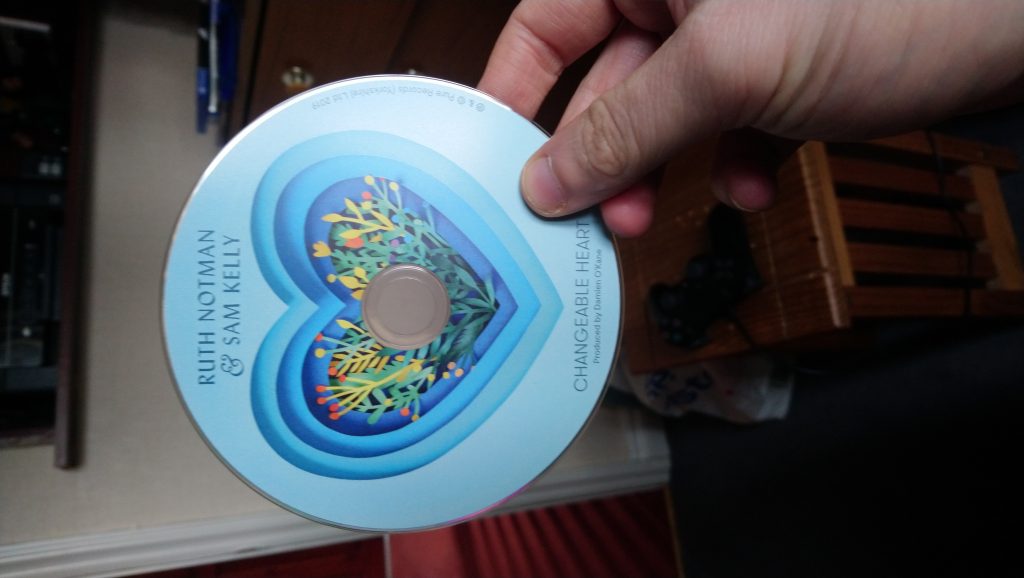 In whole there is a good selection of traditional songs arranged well with a smattering of synth electric instrumentation, the odd cover and a couple of original numbers that are fresh and interesting on the album.
The track "Changeable Heart" is an important original song for starters. Like a calm night in a lagoon it takes it's time as both Notman and Kelly linger over the words, adding a swathe of heartfelt emotion to proceedings. It is performing with a sensitivity and collective joy that elevates what could be considered relatively simply lyrics into a direct and powerful experience. As a ballad and as the showcase for the album, it both encapsulates their match of voices and adds a punchy weight to the overall experience. It is also one of the tracks with comparatively more instrumental input such as electric tenor guitar (Damien O'Kane), moog synth (Josh Clark) and strings (Anthony Davis) where it is especially effective and a good choice.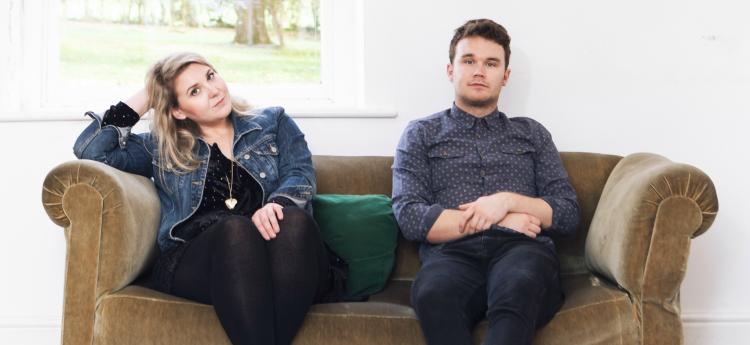 When the album approaches more traditional fair it does not disappoint either. The inclusion of "The Cunning Cobbler" is a certainly a welcome sight as we do not hear it too often. You can tell that Kelly and Notman are having fun on this track, and why not? Sordid and grimy it's a dark deed of a song that we are both expecting and wanting from this pair, and it delivers. The whole thing keeps pace with it's banjo interludes (Damien O'Kane) and whistles (Ross Ainslie); the song's history is like a cross between On the Buses' Jack Harper hiding in a wardrobe and the grimy tones of Sweeney Todd. Overall a great entry.
Our favourite on the disc is probably their composition of "School Day's Over." As mentioned, it is essentially the loss of childhood as the song details little "John" putting on his work clothes to go down the pit, "Jim" going to mine, and Dai becoming a "collier" whilst reminding the sad truth that "school days over." We love the atmosphere generated by the minimal drone of the instrumentation that harkens to this life transition. The instruments flicker like a wavering candle, it feels like the breaking of an early morning's silence as the young boys look ahead to the day and life as it will be. We also love Notman's voice, like a mother's concern but also support of going to work and the idea of a son bringing money in love and support of the family. We recommend you check this track out, it is a moody and quiet version of a usually quite energetic number.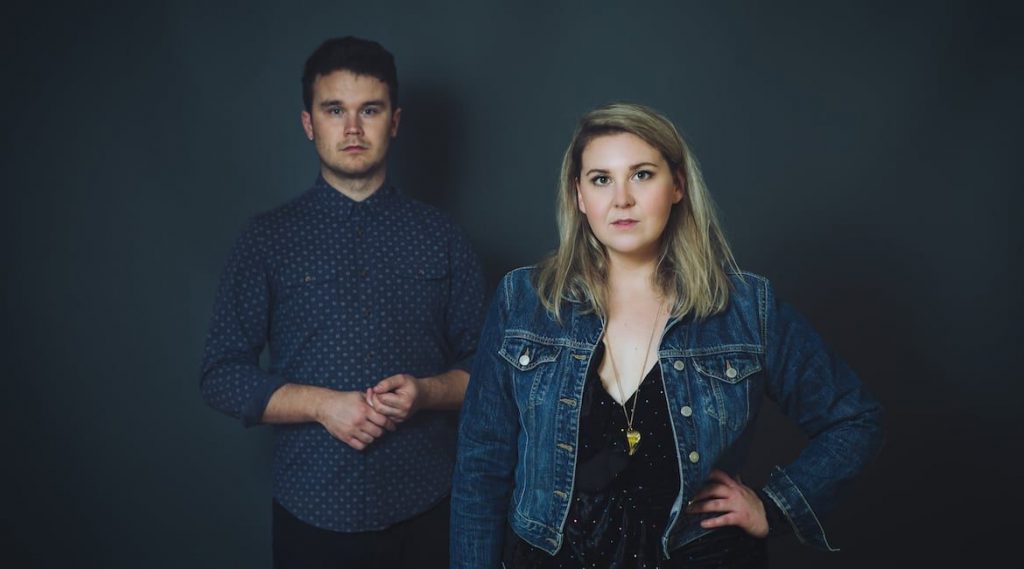 We are also keen on the duo's rendition of "Bold Fisherman", a more often heard but still excellent number. Opening the album, it shows both artists' ability to sing; Notman is radiant and silky as a red fox's fur, Kelly is delightfully restrained in embellishment (which is a good stylistic choice for this song). Another successful new track (probably the best on the disc) is "As you find your way home" by Notman. The piano accordion (Notman) adds a little spice and the chorus endings bring us back to the title with a warming familiarity, "As you find your way home."

"Changeable Heart" is a welcome album as it points towards a good year for folk music. It is a disc of good song choice, a rather pure concept of love and a showcase of ballads, and most important an excellent intermix of Notman and Kelly's voice (because that is an essential component of any duo). We feel Kelly is reaching quite successfully to his most heartfelt and contemplative and Notman is a great talent that we are pleased to now be acquainted with.
If you like a little romance in your life and you like a little more in your traditional repertoire then "Changeable Heart" is a good purchase. It is not an album that feels like it is attempting to square the wheel, but rather is making a very polished roller whose hub is held with a strength and clarity of two excellent folk voices.
The album is due out soon and there are upcoming tour dates, check Ruth Notman & Sam Kelly's website (http://www.notmanandkelly.com/) and the Pure Records website (https://purerecords.net/) for more details and ordering information.