As the veil of winter is beginning to fall, I continue to bring news of some Autumn EP releases which I have given some time to listen to.
For my third EP roundup post I will talk about acoustic singer-songwriter, "Melanie Crew" and folksinger "James Black" and they releases in the past months, following a bit of time that has cropped up for me to look back at some unsigned/new artists.
Different in every way that can be conceived; Melanie is a singer-songwriter exploring experiences within a relationship through upbeat melody, James is seeking the dark pediment of modern society through song and spoken word, together they form my exploration of new music in EP Post #3.
Melanie Crew- "Further Away" (EP)
Coming in with a six track EP entitled "Further Away", Melanie starts with a collection with positivity by exploring emotions within a relationship. In this collection of songs the trials and tribulations of love is considered through  series of heartfelt thoughts from one person to another. It would be unrepresentative to say that the disc stays exclusively to this brief, it does take a surprising (and successful) detour in the middle and then plays out the relationship further (sadly without a happy ending).
Balanced and floral, light and balanced; Ross Palmer;s production brings the lyrics to the forefront with a polished sound that in several instances retains a good amount of emotion and longing. "Bring you back" is a great headliner, Crew's voice shines in it's conveyance of trust and support, possibly to a friend or partner who has gone astray, "when it seems like no one else is around, I will bring you back. I'll take you home." A song which goes for sweetness, it is a quiet love ballad to the extent that even the drums seem slightly hushed and the guitar a series of strums of faithful affection. With a slight feeling of yesteryear it is a gentle boil, a simmering stock of emotions. "A Hundred Words" is interesting in that it is the most accessible of tracks here and is quite catchy though hasn't fully reached for a song hook. Upbeat and warm, it is still a nice addition. "Parade" is similar but a little bit more Country in sound and execution. There is a clean mix of vocal harmonies and the song feels like it is beginning to use the pacing and inspiration of the genre. Though it probably could go further in this regard, it hits the mark more than the previous track due to it's sensitive and gentle nature. Crew then makes a right turn for her third track "Ghost" before returning back to the musical crossroads.
In "Ghost" there is a spooky atmosphere both in terms of vocals and delivery. The double bass (Colin Somerville) is just one element that brings the haunting; Melanie's own backing vocals are also chilling, and her main vocal performance is quite fragile and vivid. It is definitely the best vocal showcase she makes on this collection. I love the darker themes in folk, so it might just be my own sensibilities but this track seems the strongest. I can't say if it's the icy instrumentation or the wildly diverging, rising and falling voice that brings the amazing chills, but it is the strongest track here by quite a margin. The final track, "Can't find a way" at first glance differs from the established main narrative as it does not seem as overtly romantic, but actually it is part of the broader arc of being in a relationship and the process of a breakup that is occurring. This track is also quite powerful in that it does a good job of grounding the level of turmoil and confusion that happens at the end. It offers some interesting spaces to explore and leaves the tracks on a high.
For a small production, it has a nice balanced sound. There are some odd scratches, but it all plays and feels fairly rich in delivery.
As mentioned, for myself the strongest elements here are where Crew goes off theme and there are some glimmers of the unknown such as the lyrics, "what would you do, if you couldn't run?" Fans of acoustic music that explores relationships might be tempted to give this a go, it does not offer something exclusively new but there is is some good early exploration of lyric writing and meaning here, and there is not much fault with the performance.
Why not not give the tracks a go, the EP is free to listen to and download on Bandcamp?
http://melaniecrew.bandcamp.com/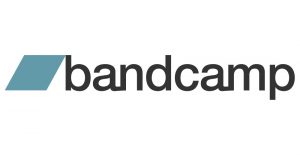 James Black – "Days of Self Pity/Goldmine Blues" (EP)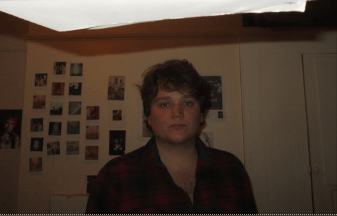 Next I turn to James Black, a musician with two tracks he has released on SoundCloud.
Following the large waves of gun crime and identity politics that have come to the fore in 2016; James Black, a traditional Scots and Jacobite ballads musician has waded into the foreground with the self-penned song, "Days of Self Pity" and the rather poetical "Goldmine Blues."
There is a lot to like about this. First there is Black's voice itself with is like a rather Celtic Dylan/Guthrie with his winding, spoken word recital,"all our heroes are dying, they are falling like flies, even the heroes of myth were mocked and despised." There are some nice turn-of-phrases peppered throughout and the simple acoustic accompaniment gains strength from it's 60's sound, and this is clearly no coincidence. Black observes, and as he does he calls out the "enforcement" of human rights in our current information age berating, the hard, blunt side of equality rather than the soft, nurturing heart of what the term means. From it's sound, it is as if the 60's is looking and judging the age we are in, unhappy with what it sees.
It is more than rustic charm. If starkness, is it's strength then "Goldmine Blues" is a serpent waiting to strike.
"Goldmine Blues" continues the musician's love of form and words. Much like the reaction when you clear away the mould that is spreading through the tangerines in your fruitbowl, Black describes a broken society and local neighbourhood and how it co-exists. Once again, Black is quite a wordsmith and hits the mark at a number of interesting places, here describing just one subsection of society:
"the children of Oliver Reed and Richard Burton swallowing existence with every swallow of black bitter"
His acerbic denouncements aren't just limited to those managing the dark drink, "hipsters" also run scurrying from his eye in his growing catalogue of spotted hypocricy as well as "trust fund drop-outs with voices like Golem." It spills like creative bilge water and if "Days of Self Pity" is the song of disappointment, "Goldmine Blues" is the pain of a sex tourist being trampled on by muggers in the early afternoon heat. The joy in listening is the youthful voice, the voice that wishes to tear down in anger. It might not be for everyone's taste, but the wordplay here is pretty good reminding of Irvine Welsh at most turns.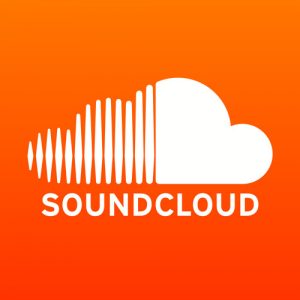 If you fancy something raw and quite inspired, head over to Jame Black's page on Soundcloud, or click below.