We return to the Wesley Centre in Maltby after a hiatus to see what we have been missing out on. We haven't been since Covid and are looking forward to a night of live music.
The Wesley Centre is still a nice intimate venue with friendly serving staff and the all-important raffle to host the folk-gig night "Firbeck Live" which continues to gather some cool folk artists. As pointed out, Miranda Sykes herself is not touring extensively until her own new album release and upcoming work with other bands, yet she is here and she is playing to a pretty full audience.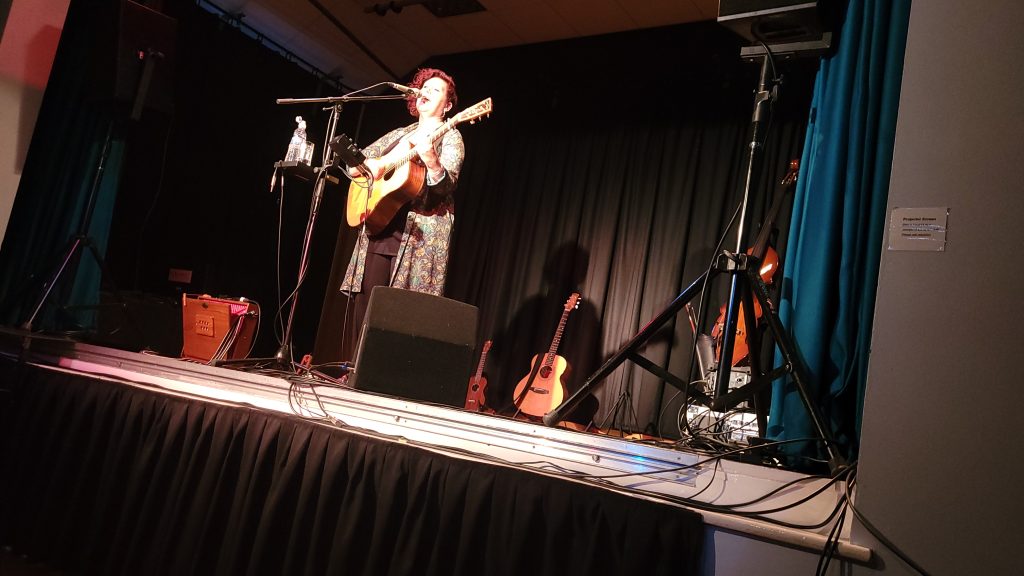 It is a set of two halves. Sykes' first is her self proclaimed, "songs that I like and random numbers" and the second is where she delves into songs from her "Farmhouse Sessions". The whole selection is light with a few forays into more traditional faire (notably the Bonny Light Horseman), but generally taking a comfortable and popular collection of blues and acoustic numbers that have been influences on Sykes. We have seen her before and have always been impressed of the road she has taken and her tales of being on the road. Contributing to many albums and travelling from Yorkshire across Europe in a number of groups, including her part she has played with the Show of Hands group; Sykes is a musician who is a pleasure to hear .
Sykes voice is more towards the softer and quieter scale, punctuated with a great clarity like that still hummingbird picture you see with it's wings mid-motion. Her voice is somewhat like suede in that her lilt is versatile and can take a bit of punishment while retaining a glossy alllure. Metaphors aside, this is the best we have heard her voice in the few years since we last saw her and it was only better thanks to the great sound engineering work on the night.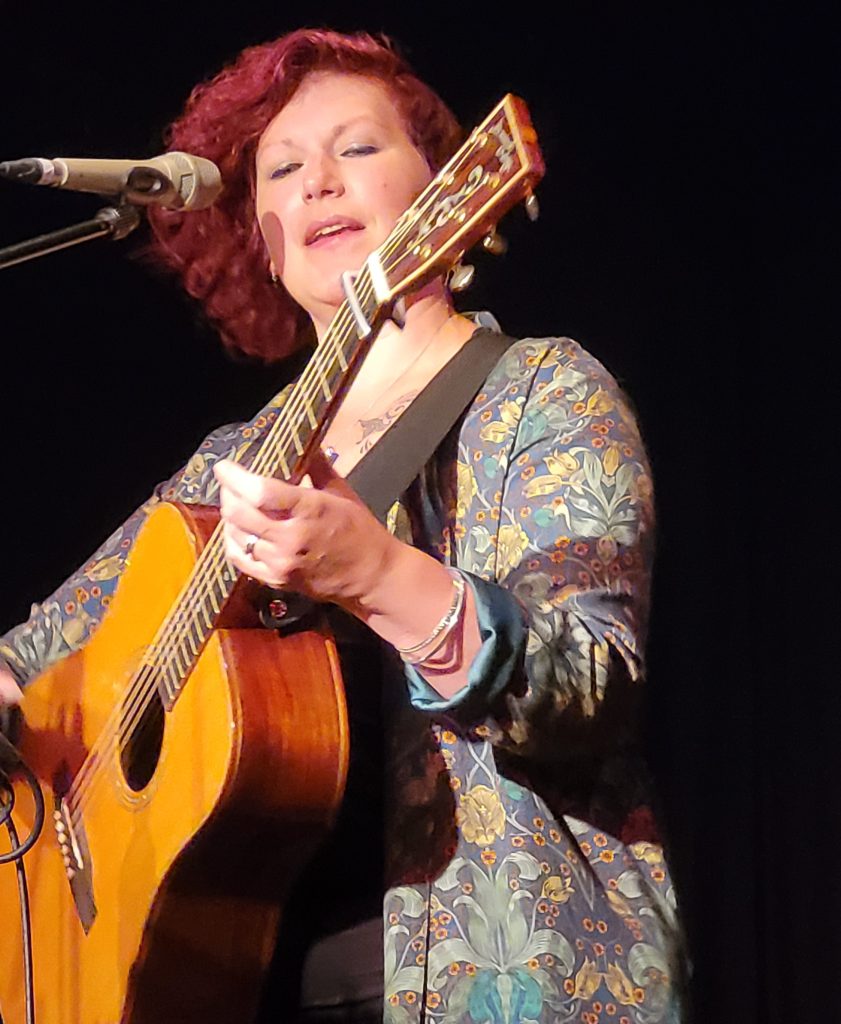 There were some standouts from the sets, her rendition of Karine Polwart's, "Only One Way" from the Faultlines album is a good one. Each pluck of the double bass was like a leg on a blues freeway you are hurtling down, building on the night wind in your hair. However one like's their blues, this is a sharp number and performance. Kerr's cover of Nancy Kerr and James Fagan's "Sweet Peace" did it justice. Her voice managed to encapsulate the original's duo dynamics with her own range and steady guitar strums. Gentle, spiritual and stirring it is a reflective cover of one of our favourites. A particular crowd pleaser was Sykes' performance of "The Lincolnshire Song" a song peppered with heart and familiarity, which the audience were jubilant about hearing.
Sykes' tunes contain echoes of counter-culture and kindness without being a harsh political denouncements calling for blood. This is seen in tracks such as Nancy Griffiths' "Time of Inconvenience" with it's especially boingy bass that thumps to the rhythm of technological commentary. The theme of joy and light is furthered with a rendition of Chris Hoban's "Stay Close to Me", a particularly poignant and pretty number penned during the time of Covid, which resonates through it's call to hope even at a time when things were less certain for the future.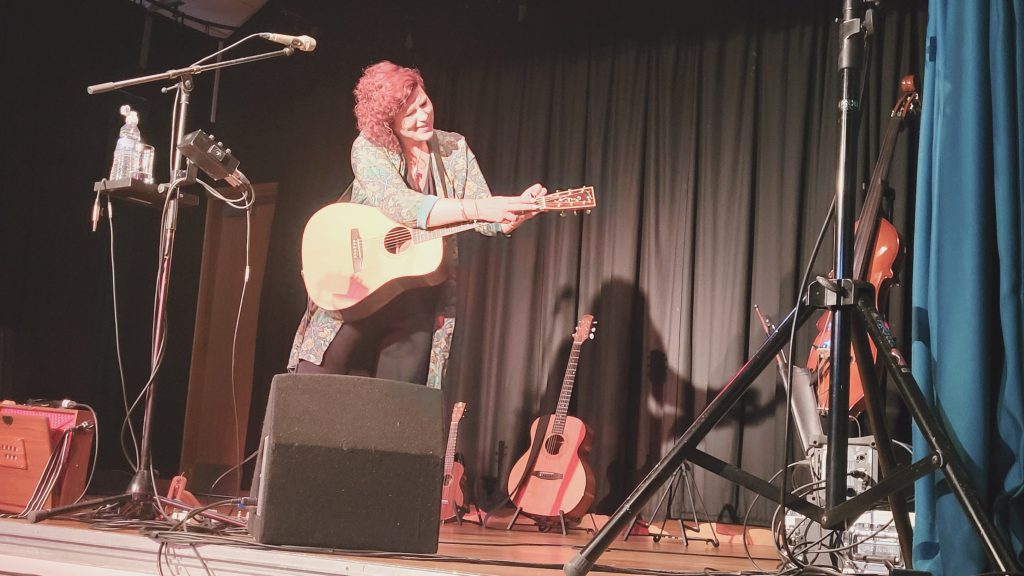 The songs and others point to a relaxed, happy evening. Warming and restorative, it is a pleasure to see Miranda Sykes again for a delightful evening at a great venue.
Check out Miranda Sykes' website for details of further tour dates here
For details of further Firbeck Live gig, go here.