Released 24/04/20
Singularly beautiful, contemplative and dark. Merryn's second album is a creeping jaguar in the rainforest of folk.
When you think of 90's films with pianos.. What comes to mind?
Is it "King Ralph" (1991) with John Goodman playing "Good Golly Miss Molly" in formal attire and bragging about his Rolling Stone Collection, or maybe it is Matt Damon and his exquisite side-parting in "The Talented Mr Ripley" (1999)? Or something a little lighter like "Big"?
We have to admit that our mind first races towards "The Piano", a 1993 New-Zealand period film about a young woman with a failing arranged marriage. She gives piano lessons to a man called Baines in order to get her piano back in her possession; it is a beautiful, sensual and ruminatory film.
Why do we mention this? Well Kirsty Merryn the piano-folk, singer of stories has arrived with her second album "Our Bright Night" and with it certain expectations. There is an image in the film that always sticks out to me. Near the beginning the beautiful instrument of the piece is left abandoned on the beach (it is tricky to move). Later on it is transported and effectively held to ransom by Baines in exchange for the aforementioned piano lessons and (consensual) sexytime.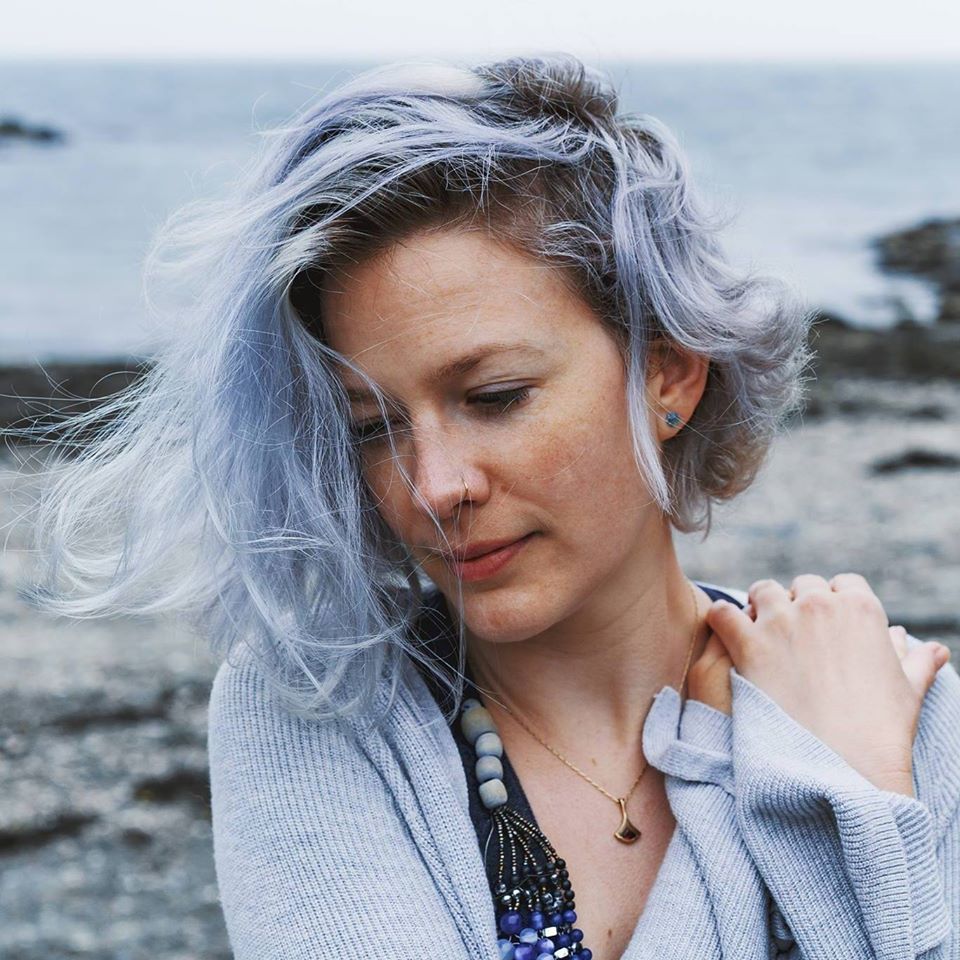 What we are getting at is that much like that piano in the film, the "tricky" second album must feel like moving a mountain to create, especially as Merryn's first outing "She and I" was a powerful celebration of incredible women from history which shone from beginning to end. Whether this is just some musician's ghost story, a cold hard fact or somewhere in between could be a source of worry. But actually, much like "The Piano" and it's savage vistas, this album turns out to be a beautiful meditation with a touch of the wild to it. All-in-all it is a quieter affair than "She & I". Rather than the explosive joy and spontaneous hugs from mission control when the space mission launches, it is the quiet reverence as the large, looming wondrous sight of Mars fills the viewscreen. Let us see this and look at the songs more closely.
The album has an epic wedding train of an entry with "Twilight/Banks of the Sweet Primroses". Merryn demonstrates from the beginning that her pianos and vocals are as strong and enticing as each other. On "The Banks of Sweet Primroses" we are also treated to Phil Beer's enrapturing violin that contribute to a reworking that is like a grand stage curtain cloth. It isn't Luke Kelly's "rustle through the trees" or Clarke & Walker's "echo in a woodland glen but rather like the unearthing of an archaeological find with its earthy, scholarly sound. A good place to start.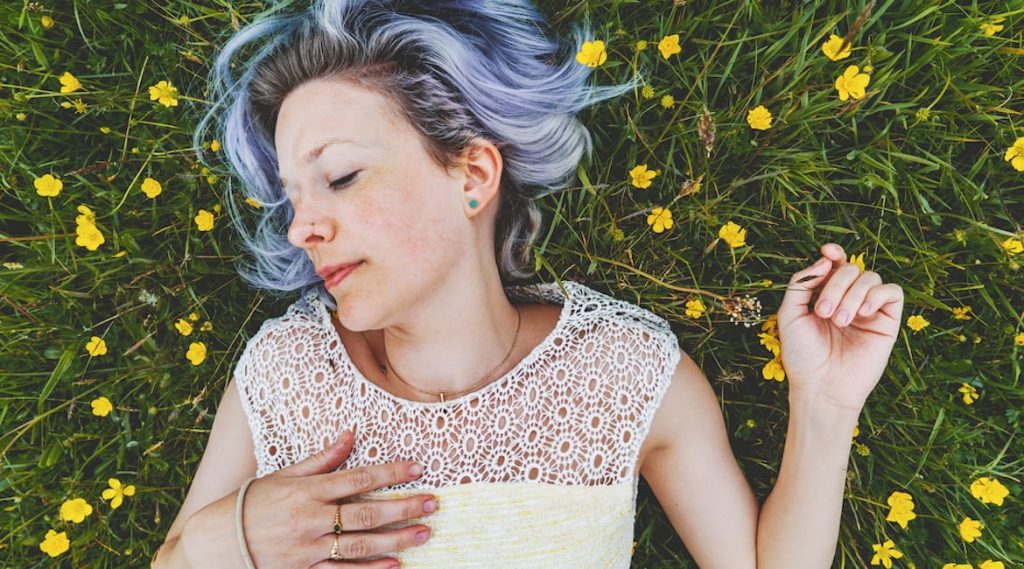 "Constantine" is one of Merryn's songs about a beach in Cornwall that early in her writing career inspired her. It is a grand evocation of an attentive piano and longing vocals from both Merryn and Alex Alex (who joins Merryn here). It could also be a song about drugs, possibly the depressant kind as Merryn muses, "I feel your icy water cover me". It is a gentle brush with the psyche on a cooling night with Merryn and Alex calling to lovers within nature, within the world. Quietly trembling and shaking with simplicity, "Constantine" is an excellent track.
There is also more traditional fare to re-examine. Merryn's take on the "Outlandish Knight" can be described simply as anger-incarnate. You can picture the character is shaking her head at her deed of killing the man looking to drown her in the brine (as he had six others). Merryn's voice maintains it's quiet dignity whilst exuding pure judgement and righteousness in this vigilantism. Through choosing this traditional ballad and modernising some of the lyrics, Merryn infuses this with song with terror the likes of which we have not heard since Grimes' "Oblivion". Whichever way you look this is a celebration of powerful women both very different and very similar to her muses in "She & I".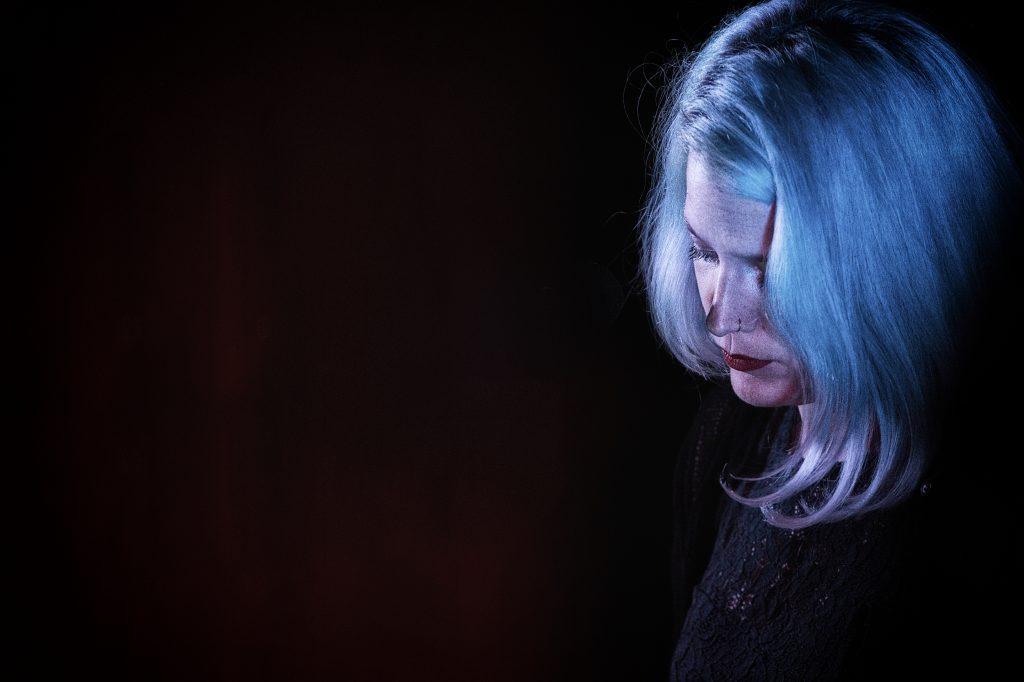 "Mary" is virtually a row of sunflowers as Merryn tackles the often-mentioned subject of a "traditional courting song", except with a slight twist. Trees become telephone masts and electricity pylons and the seafront has been "tarmacked" in a possible near future. Unlike many folk songs, its a song that surprisingly does not linger on outrage for nature being stripped or for industrialisation taking over. This does make it kind of refreshing. Think of the romance in Jon Boden's "Afterglow" except that the post-apocalyptic Orwellian-hellscape only happened in Croydon. Lyrically beautiful and excellently sung and played (like all the tracks here), this song is inspiring in its foresight. Whatever the future holds, there will clearly be more industrialisation in some areas of the world (hopefully not everywhere). Just as old and current folk songs talk about heather, fields, the sea and places of beauty; folk songs of the future will take place in these other environments and maybe they will be considered old, beautiful sites of yesteryear. Whatever the case, a great song.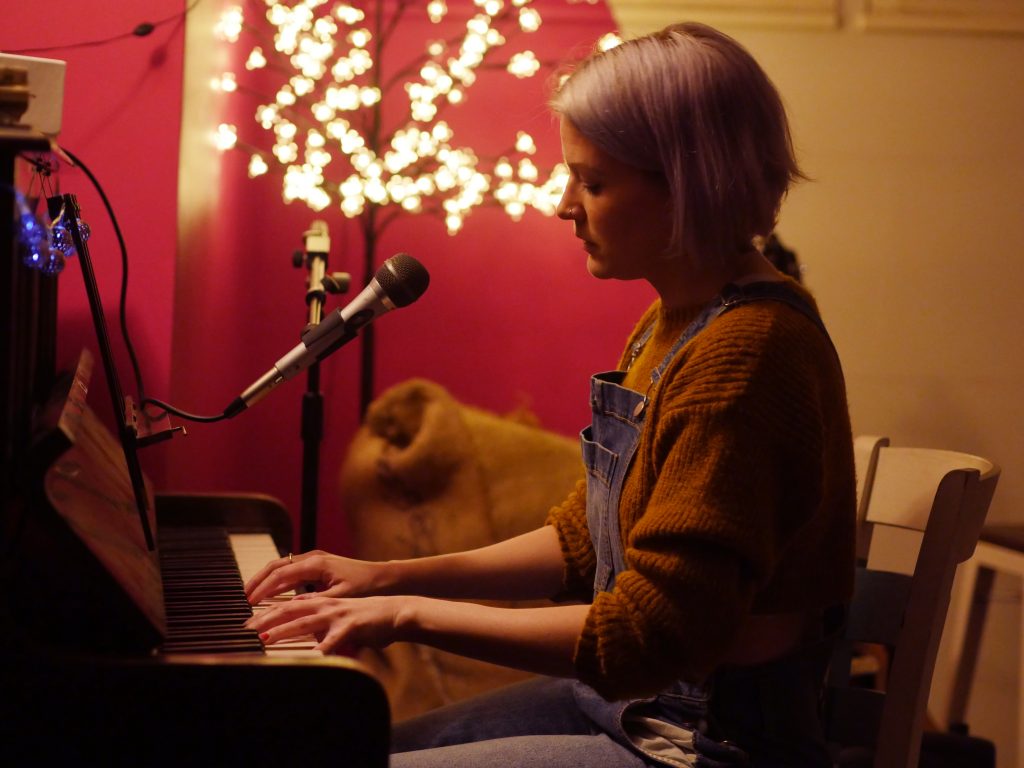 There is much else to like here such as the ghostly soft tones of Sam Kelly luring a woman to her death in "Shanklin Cline" with the dropping in of ominous minor keys and haunting longing, a galloping song about theft by the higher-ups in "The Thieves of Whitehall" and (probably) Merryn's most stark and emotive song of passing to date in "The Wake".
In sum it is fearlessly mixed (Ben Walker) and mastered (Nick Watson). The quiet moments are thoughtful, Merryn's voice soars in tandem with the piano like a pair of hawks and neither get lost in the twirling hurricane that is the mixture of percussion and strings. At times Merryn's album is like a tragic fairytale. There are twinkles of light on the black sea of space (which feels very much like the album's namesake) but as the dark themes of ill deeds emerge the work is grounded in the vast moorlands and gritty folk-horror of history. Another way to look at the contrast is that there is a kind of gallows humour spread around like marmite on a piece of sourdough, but also the joy of shared bread eating.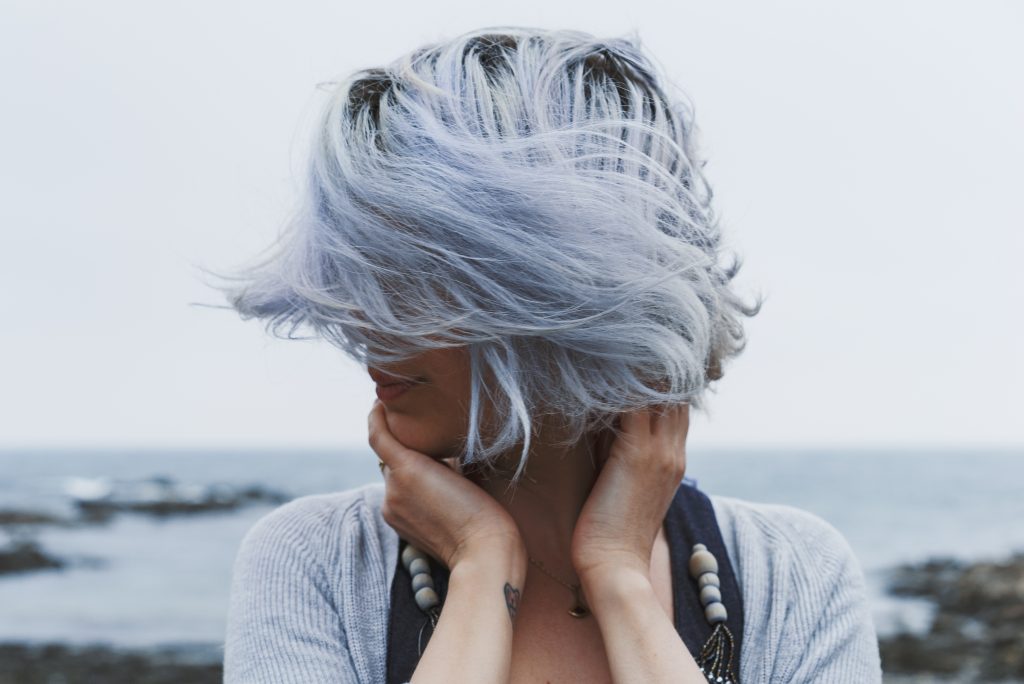 If you had not guessed, we cannot recommend this album enough.
Go and buy this while you can, there is part of the tapestry of your mind yet to unwind.
Check out a sample video below, we recommend buying from Kirsty's website herself at https://www.kirstymerryn.com/shop
Kirsty's online album launch was on 1 May on Facebook. If you want to listen a little more before purchase, then check out the video link on her facebook page https://www.facebook.com/kirstymerryn/