Let us turn to Reg Meuross and his new album and project "12 Silk Handkerchiefs".
Constructed and composed alongside Brian W Lavery (who is the author of "The Headscarf Revolutionaries: Lillian Bilocca and the Hull Triple-Trawler Disaster); the album is a remembrance of the great Hull fishing tragedies of 1968 (of which there were three in quick succession). The album turns its gaze to many of the individuals involved and has a part dedicated to Lillian Bilocca. Lillian Bilocca worked in the fishing industry and courses through her family's blood; the album pays tribute to her extensive and sustained work to improve safety legislation for fishermen following these tragedies.
So it is true to say that this was a tragic series of events, and a dark passage in Hull's history.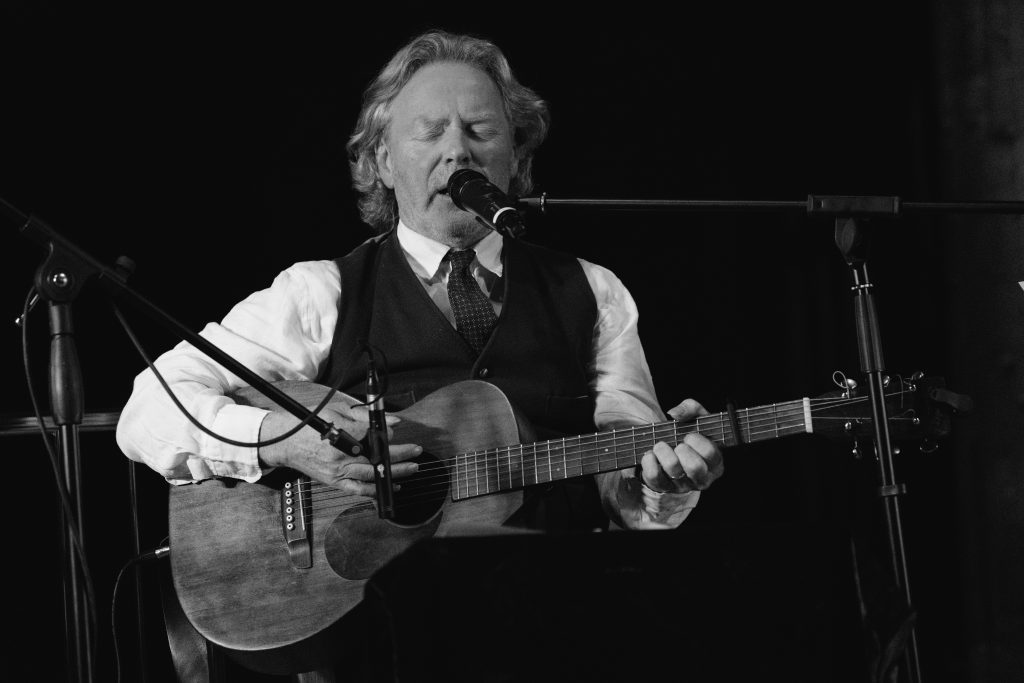 In this disc,  Reg Meuross doesn't just create an effective memorial but also an artifact as it is one of his most living, breathing albums of his recent work. This takes some doing, especially when taking into consideration his "Faraway People" album, itself a great disc and chronicle of modern living. Like a quiet summit, the album communes and hears the voices of singers locals to Hull as Sam Martyn and Mick McGarry join Meuross on the disc. Their inclusion is a good one. Alongside Lavery's narration these three form the foundations of local history by bringing their social knowledge to the compositions. Surprisingly, Meuross rarely takes vocal lead; he allows these connected voices to breathe life-affirming wind into a work of family, community and heartache. This decision is central to the album and it's concept, though certainly not due to any lack of skill on Meuross' part. Lesser artists might have felt left out, but Meuross is selecting "realness" over "ego" and the album is all the greater for it.

There are thirteen tracks on the album with roughly half being narration. The spoken word tracks set the scene and welcome you with to the context of each song. It is atmospheric and builds understanding. Even if for some reason, the theme of the album wasn't for the listener; it is an excellent work for seeing the art of songwriting. The narration sits next to the songs like a beautiful ash wood next to a hunting bow, you can see the structure and design side-by-side. The spoken word adds a lot by generating a rather poetical ambience, in some ways like "Under Milk Wood". The descriptions carry to the time and place and you feel for the people it talks about. More than entertainment for it's own sake, the CD is a time capsule and valuable memory of history.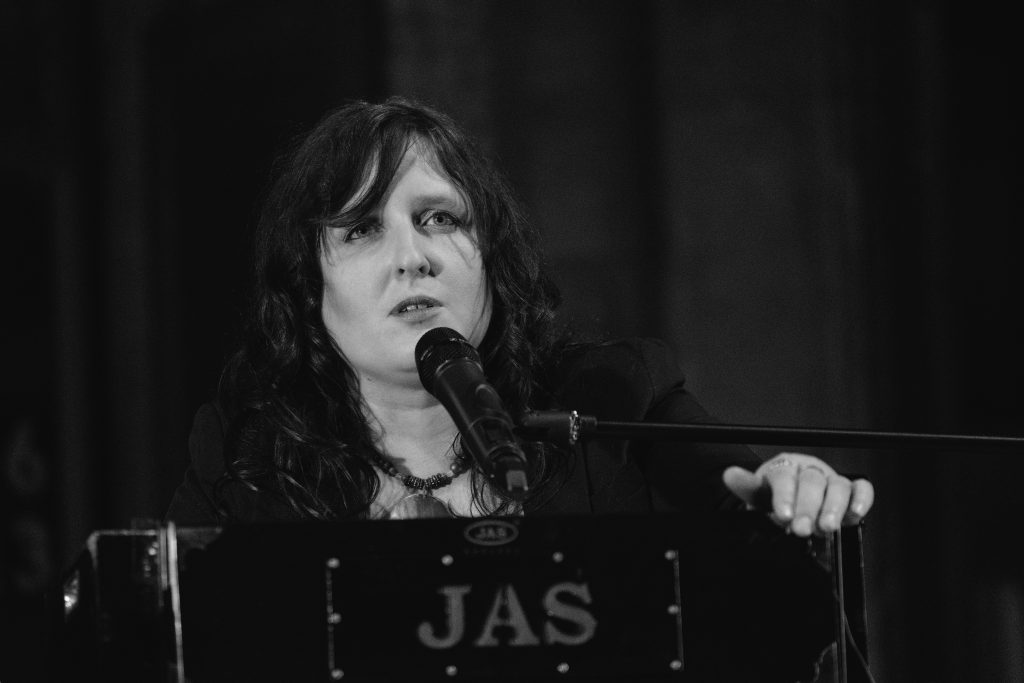 Looking at the tracks there is much to enjoy here. A thread that runs throughout is Reg's excellent acoustic tones that are like grand Egyptian hieroglyphics; recognisable, solid and stand the test of time. Their levity compliments the sometimes sadder aspects of the stories being told.
"Wash Her Man Away" is a superstitious number, as the wives of fishermen will touch no laundry while they are out or their man will be washed away. Wife and "Ray". It is a calming number that, much like the figures of the song, mask a niggle of anxiety and worry. McGarry's voice conveys these themes well with his layered presentation. God-fearing and cracking in mild fear the track is almost a prayer, which no doubt those washing women had on their lips and in their hearts.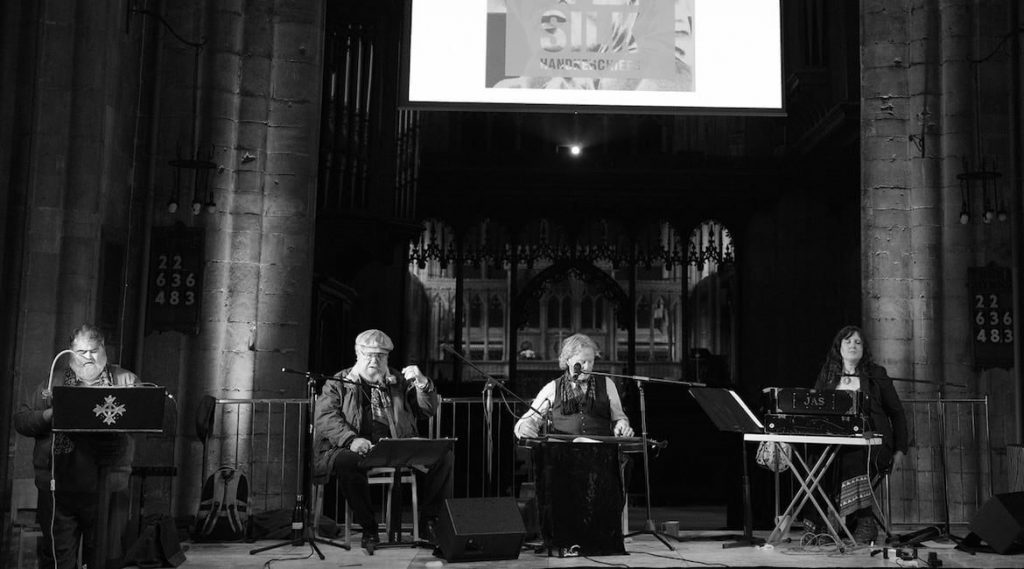 In "I am a Fish House Woman" we see the character of workers in the industry again; this time they are gutting fish and plunging their hands into warm water to fight off the bitter cold. Martyn's voice has a fragility reflecting the emotional core of the fish house woman who present a tough armoured exterior that can "give as it gets" and appears to be "getting on" with a strong inner resolve for what seems like difficult and cold work. The sense you get is that the fishermen were at great risk but the other parts of the industry weren't a rosy picnic either. Each song on the album paints a little corner of the tragedies and the many faces of it. Martyn has been described in other publications as being "reminiscent of Maddy Prior". I cannot argue with this assessment, it is very apt and she is a credit throughout the album.
As is the case in some of the best folk (you might not agree), the happiest tune often has the gloomiest or saddest of context that sits in the lyrics themselves. In "John Barry Rogers" we see this in example as the title character goes to lengths to save the first mate Harry Eddom; the song laments as McGarry reaches the notes of woe while the acoustic guitar skips to the beat of a lively pub discourse. Similarly Reg's vocals on "The Man The Sea Gave Back" is especially true of this with the rousing hummingbird of woodwind that plays through the dire warning, "When you go fishing from the sea. Beware the sea does not catch thee". It is a great number, a melodic joy whose gentle laps at your ears belie a raging and invisible terror from the deep blue.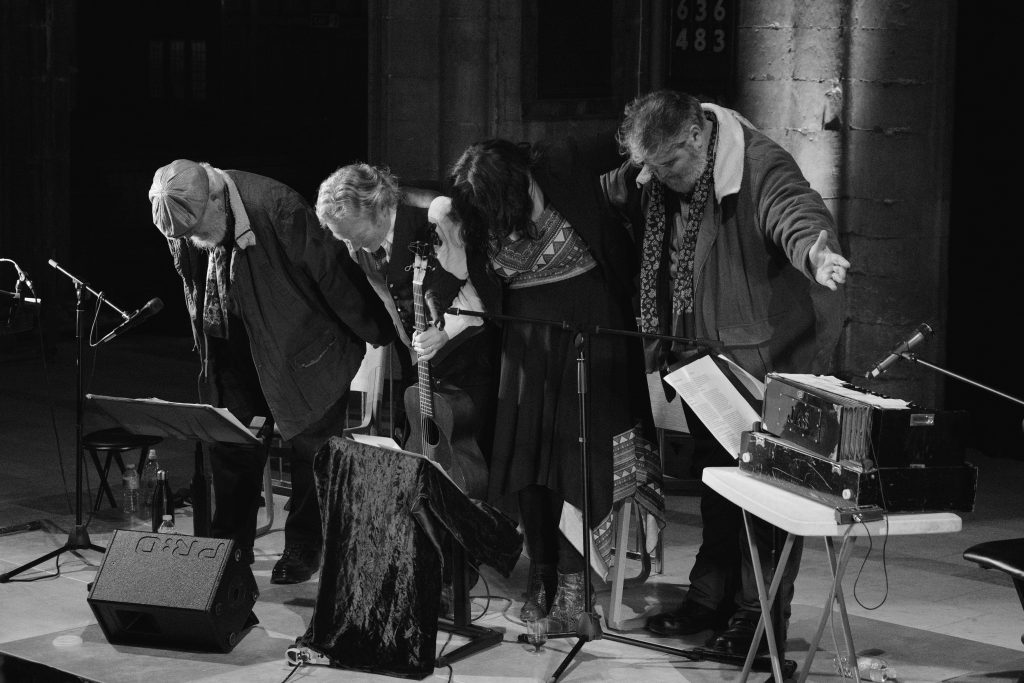 Do we recommend "12 Silk Handkerchiefs"? Yes We Do.
Reg's album is a gift to Hull and as essential to fans of maritime history as the fishing net is to the trawler. It is realistic and in places sombre without being a dirge. Held fast by Meuross' light and playful instrumentation; a devilishly difficult balance of seriousness, respect and a positive tone is struck in the album. This is an essential purchase for fans of Meuross, especially as several of his hallmarks can be seen here. A difficult subject matter is here treated with care not so much a solo work; to the great credit of Meuross but more a work of community and history.

And this makes it very valuable indeed.

Reg is bringing the album on tour, check out the website to make it to what will be a great addition to folk history and performance at http://www.regmeuross.com/events/.