A good debut album that effectively conveys Sturgeon's love of history. A balance exists as wide myth collides with shared Scots history; brilliance flickers in some of the darker tracks which hint at even better things to come.
I have been taking some time to have a listen to Jenny Sturgeon's debut album, "From the skein", it is indeed an interesting beast.
Produced by Simon Gall who Jenny worked with on a disc nominated in 2015 for the MG Alba Scots Trad Music Award/Folk Radio Album of the year (Clype's album "Clype"), the album design recognises Jenny's voice and creates some interesting space in which she works within. It dabbles in some surprising but not heavy-handed different world influences which like the salt and lime with tequila make something else out of something that could be much more standard fare. Co-arrangers and multi-intrumentalists Davy Cattanach (from Catford), Jonny Hardie (from Old Blind Dogs), Grant Anderson (from Brothers Reid) and special guests Brian McApline (accordian), Aongus Mac Amhlaigh (cello), Fraser Fifield (whistle and sax), Ana Maia MacLellan (gaelic singer), and  Rahul K Ravindran (Indian Carnatic singer) add texture across the album in a great blend of traditions and choices.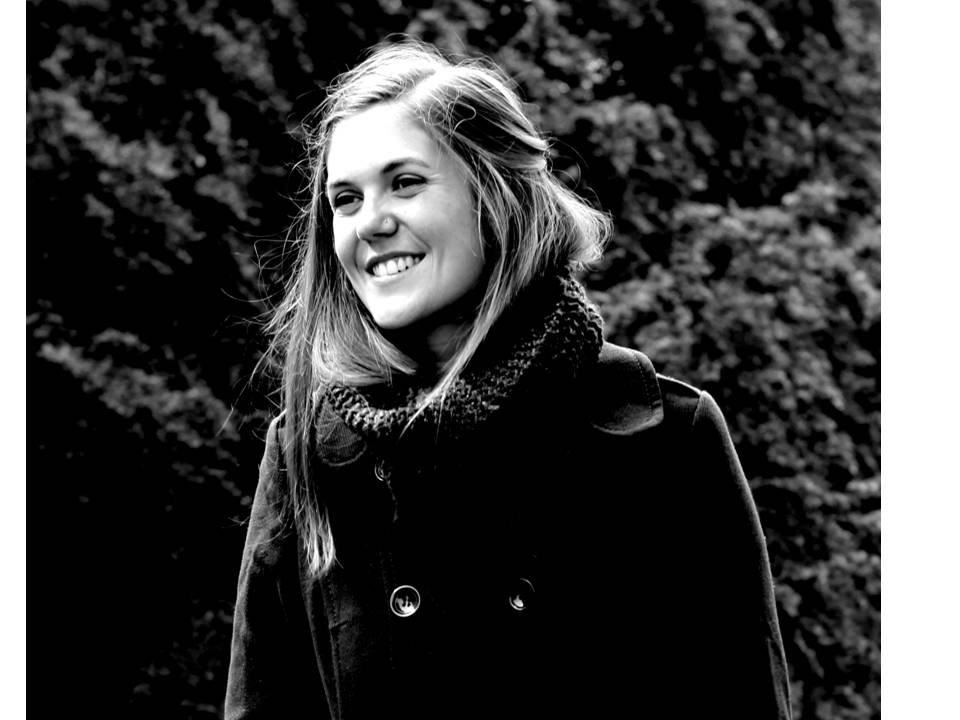 The first thing that both strikes you from it's looks is the hints at the contents from within the album cover artwork by Jenny (and Will Miles). It is aiming for both a historical and natural feel with the front reference to wild geese in formation with it's slightly faded wash and appearance of being a "discovered" illustration  from antiquity. It seems to work when viewed through this lens as you can imagine the scene in something like Cadfael where a camera pans from a clergy man to a side manuscript with the eponymous geese being sketched and studied no end. The artwork is lovely and shows the attachment of the artist to her Aberdeen dwellings, the choice of geese is more an implicit connection of the themes in the album. Rather than it feeling like an album about travel, migration or nature, it is more concerned with human history, religion, and political events; nature and the world spins around these here. What of the feel of the album?
Jenny Sturgeon is an artist who brings the sensibilities of traditional tracks which are punctuated with a conglomerate of instrumental artists. The folk music here is liberally sprinkled with myth but not exclusively so. Some tracks are like the roots of myth and take direct story influence (e.g. Maiden Stone) where others are like the shoots and seem more contemporary (e.g. Running Free) and both are quite welcoming and engaging in different ways. Sturgeon's work tackles some darker elements but chooses not to constrain itself solely to a particular sound. Rightly (or wrongly I suppose based on viewpoint) "From the Skein" is a broader showcase of talent than a set of music which is concerned with furrowing a deep trail of one type, I somewhat prefer the darker stuff and when it gets fairly heavy it is very much like a brewing, nebulous demitasse but it would not have been a wise move to stick to this alone. I then had a think about some of the tracks within.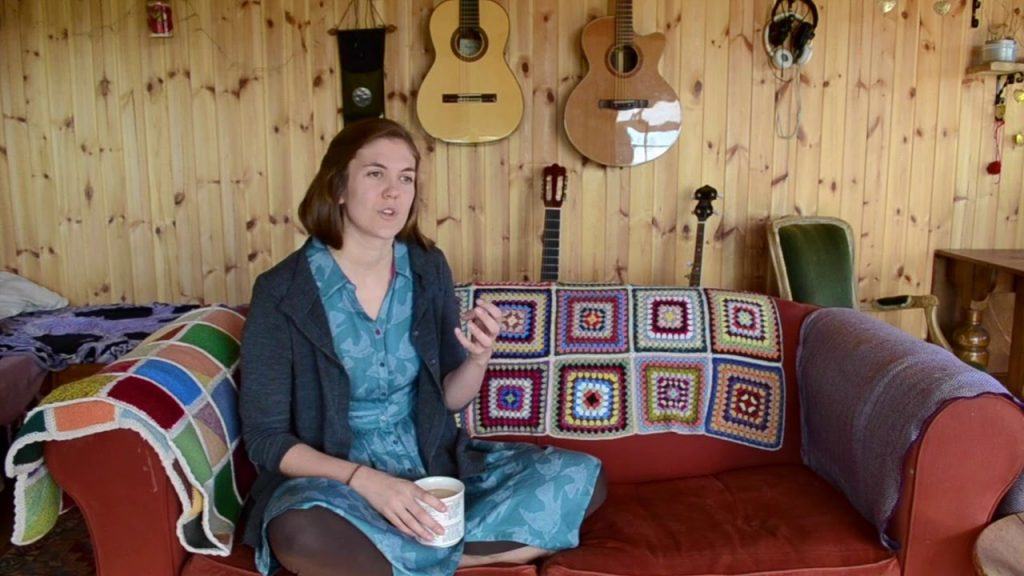 "Maiden Stone" at the beginning has a powerful hum which emanates from the central core of the song like a space monolith among a red-dune planet. Of course the track itself is more down to earth as  a direct reference to the Maiden Stone near Inverurie in Scotland. The song is based on  the myth of a wager that the main character makes with a man when she tries to get out of a marriage following an unfortunate discovery, "was then she spied the fork in his tail, she was to be Beezlebub's bride." It is one of those stories veenered in history. The urgent and sharp guitars progress the song on and the woodwind wraps across the track like a mysterious shawl, there is a hint of jazz as it blusters with mild chaos and the inevitability draws near. The story sets a relatively grim, but darkly comforting track at the beginning of the album which probably plays on the safer side, but is executed well with a recognisable traditional voice as it navigates lyrical content deep into the witching hour.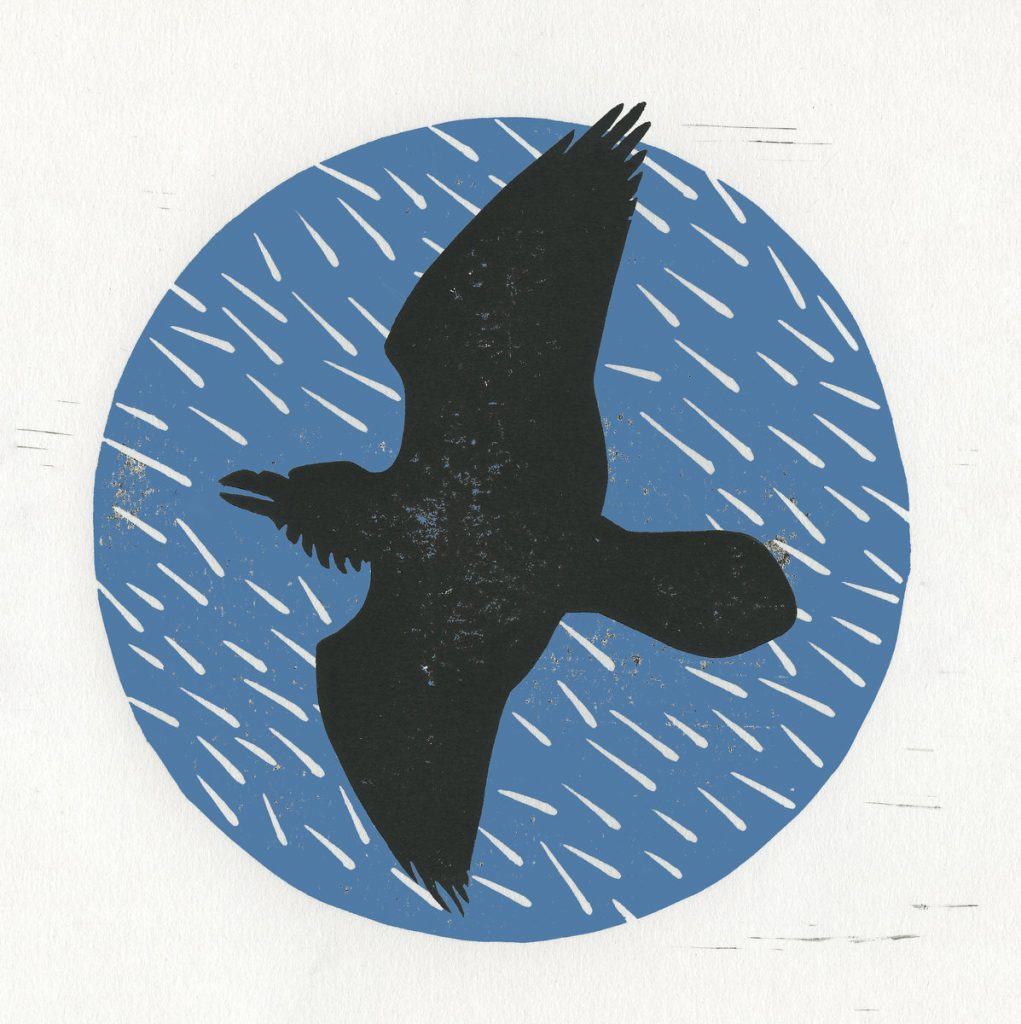 "Raven" is a gutsy shanty which I don't want to do it a disservice, but it is almost like a folk rap. Probably the best track on the album, Sturgeon's voice rises and falls not unlike the waves of the sea. The whole arrangement is shiveringly fleshed out with powerful rasping drums and percussion in accompaniment, pickling vinegar strings and the repetition of "the voice of wind through broken stone, "the wind seeps in, the wind seeps in." It does indeed, and you feel like the track could be your swansong as the ill-natured sea reclaims the land which you cling to. While wordily traditional and briny, the drumming is more 90s pop rock or ballad-like. Stunningly despairing in tone, yet uptempo in pace it surprises and leaves you wanting more. Like a boat, there are points where the track lurches as the drums and cymbals change, you are not sure where it is going but that is part of the excitement.
Sturgeon's "Selkie" returns to the subject matter of legends and historical superstitions set up early on the album, except taking the broad concept of the "selkie" (a sea seal that sheds it's skin on land and becomes a beautiful human male or female) and telling a story around this Shetland/Nordic creature of old. Starting as a lo-fi number like a creature alone in the sea it then like a briny Talisker malt opens up; the still waters splash on the shores and it takes a number of world influences and adds a more Eastern sound. Minor harmonies arise, the male singing accompaniment brings a timeless, hidden aspect to the song while Sturgeon herself adopts a clear, distinctive and longing voice through the course of proceedings. The transition of the arrangement is well executed, the track truly speaks, it all plays together well and holds nicely. It becomes an epic world tune in no time before your ears and an engulfing number the expanse of Rahul L Ravindran's voice and the instruments hint at a horizon and ageless plain of sound.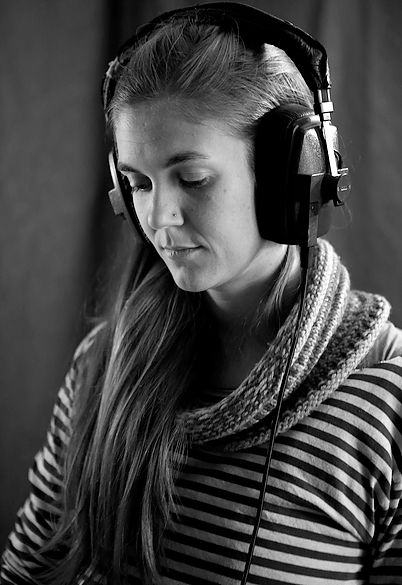 "Harbour Masters" unlike the other tracks mentioned so far is a lighter number but an incredibly sensory one that goes some way to building on a picture of contentment yet active energy at the edge of land and sea. It leaps into your mind as the purposeful bustle of your surroundings combine with a spirit of freedom and fun. The harbour master is a philosophical woman looking out to see the space between imagination and sees the wonder rolling out through the shoreline, "for miles it seems that I can see in the dimming of the night." An accessible track that appeals like warmer lapping brooks in contrast to the cold wall of history and dark mysticism. As it appears, it brings more balance to the album and shows a mid-set track which reminds that we are away from the everyday and where nature meets people there can be simple pleasures to be had in it's observation. It pairs quite well with the other evocative night track on the album that focuses on the moment, "Nowhere else I'd rather be."
"The Honours" is another historical story. This one is led quite strongly with whistle and fiddle describing the hiding of the Scottish crown jewels by Rev. James Grainger after they were moved from Edinburgh Castle, and then Dunnottar Castle to a church in Kinneff to save them from a fate of anti-establishment destruction by Oliver Cromwell. A traditional, drum heavy number it is a rhythmic reminder of the past that tells a simple yet significant story of Scottish history. Alongside some of the tracks already mentioned it does show quite a good eye for songwriting from historical sources, Sturgeon clearly has a warm spot for the whole part of this land; be it the more popular, widely-held myths from the mainland, the more obscure village yarns or the quiet murmors of apprehensive sailors there are ties to history and theme which moves the work away from an overly emotive piece concerned with feeling alone.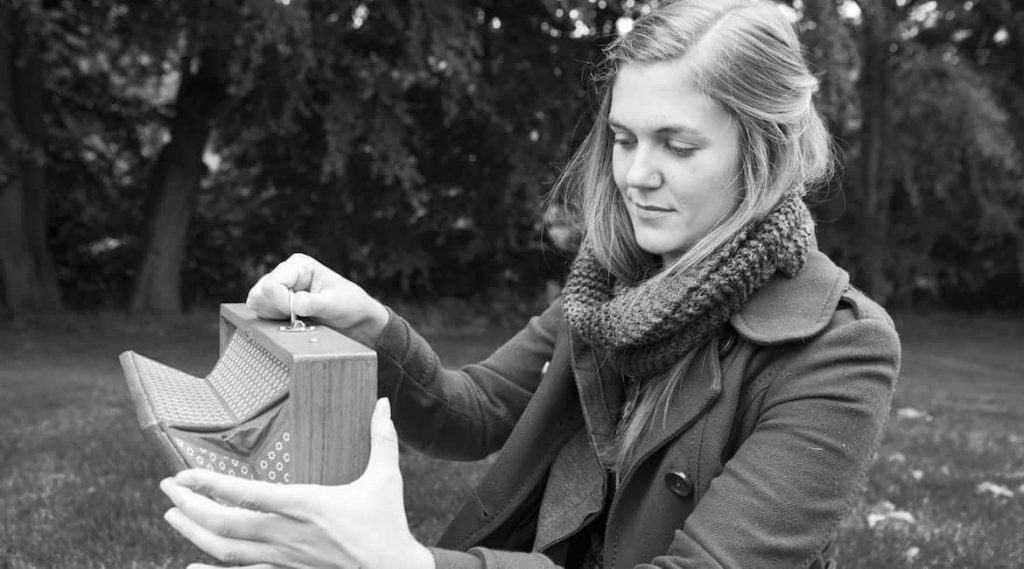 Overall, a good debut. It intrigues a little, it celebrates Scotland a lot, and it tries hard to immerse you into the world it is painting and for the vast majority it succeeds very well at this. It appeals in part to fans of traditional folk though balances this with more modern timings on certain tracks. The world influence is strong here and a crossover between world and folk, it gets the balance right in my opinion and the braver choices of arrangement and instrumentation pay off well. If you have a space on your folk shelf, I certainly recommend "From the Skein."
If you wish to purchase the album, the best place to go is Jenny's bandcamp page, https://jennysturgeon.bandcamp.com/album/from-the-skein where you can hear samples of the tracks before purchasing!
Track list
Maiden Stone
Raven
Running Free
Selkie
Nowhere Else I'd Rather Be
Honest Man
Cùlan
Linton
Harbour Masters
Judgement
The Honours
Fair Drawin' In
If you are still uncertain, check out a clip of "Selkie" from the Isle of May Foghorn Sessions.