"An album that refreshes and surveys the ground covered up to now. Saskia continues to sculpt her clay of gentle-folk into a pleasing and healing treasure."
Released July 31st 2020.
Our Pick: "Write me a Song" (Track 5)
From the brightest, warmest and sunniest part of folk music's acoustic heart comes musician, Saskia Griffith Moore (or Saskia, for short) with her new album entitled "Are You Listening?"
Much of Saskia's music and character does indeed seem to come from this place. From London to the West Country and back again, Saskia has transitioned from therapist to singer and throughout has shown to be a dedicated and uplifting artist whose social media often have some sunny rays to share around. We have been listening since Saskia's debut "Gentle Heart" in 2016 where we summed up her work with the simple sentence, "It's 'gentle' nature is a strength". This is very much still the case as this most recent album is part one of a two disc release in association with the Susanne Marcus Collins Foundation Inc. and both share in their collaboration the values of optimism and inspiration. Saskia's hard work is paying off.

As a kind of "best of", this is a good and fitting catch-up point for those not previously following Saskia's work. The disc is a series of songs that dance in the huge, shiny fog-lights that are her sweet acoustic guitar and warm, enveloping voice. It is positive to the extent that even when tracks approach the soul-searching mainstays and companions of acoustic guitar such as "a long life" and "possible regret" (Write Me A Song) show up, Saskia's will still not bring the rain clouds and misery. In this regard the album seems like a perfect fit for peaceful souls who surround their worlds with positivity and joy (or those that would like to little more in). It is a key characteristic of the work here, and an infectious one.

There are several tunes to like here.
"These Hours", co-written with Clive Gray and with Australian songwriter, Cooper Lower, is a snappy song about friendship which glows with the warmth of deep bonds and the knowing of the bumpy road that is life. Other tracks roll in like cut grass, such as "Come Comfort Me". Much like the "perfect, golden face" in the song, there is a gentle heat hiding a quietly fierce passion as Moore's guitar rolls like Spanish sun and an air cooled with cocktails. Feeling and place don't collide, but rather lie alongside each other on the beach and gently turning to catch the rays.
Another great number is "Wash it Away" with its Country nods. More than a skin deep Country-feel, it fully captures the faith aspect of that world of music. Closing your eyes and listening to the words, it's minor harmonies wash over, and both in word and character the theme of devotion is like a coastal salt spray. Perfectly pitched and quietly joyous, it is one of our favourites.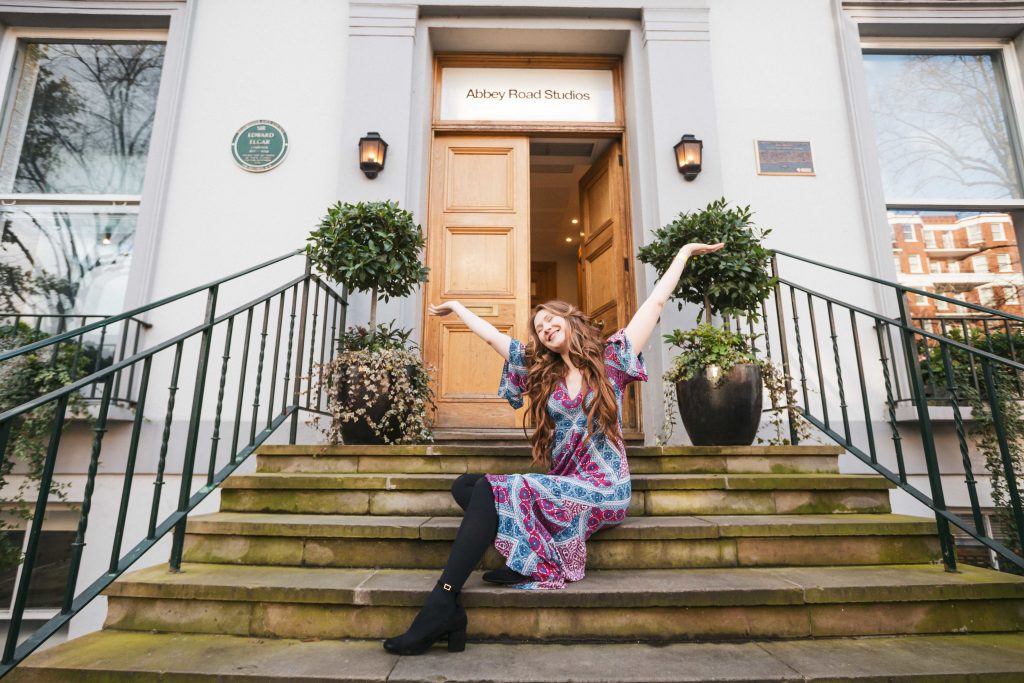 That being said, "Write me a Song" is probably our number one pick from the album. The track considers a man (possibly later in life) who has seen and done much, clearly seen a lot of bloodshed. He is settling down and has decided to end his wandering. We cannot say that the theme is unique and groundbreaking, but much like Saskia's only cover on the disc ("Hallelujah"), the strength of the tender conviction in her voice gives it a glow of its own like a constellation of fireflies at dusk.
Some say Saskia's music is a "balm for our times", we cannot really argue with this. Saskia is a reminder of another era that seems far away in time and space yet one that is craved for by many. That being said, there is a lot of original music here and the album is a testament to quiet power and observation, and (in all the best ways) seems very wedded to the artist and her outlook on life. In a politics heavy, frightening time, this album serves as a respite to the negativity, and is a solid buy. A little nostalgia and warmth goes a long way and not taking a political angle is definitely a selling point for many.
Check out the video below and Saskia's website for more details, www.saskiagm.com